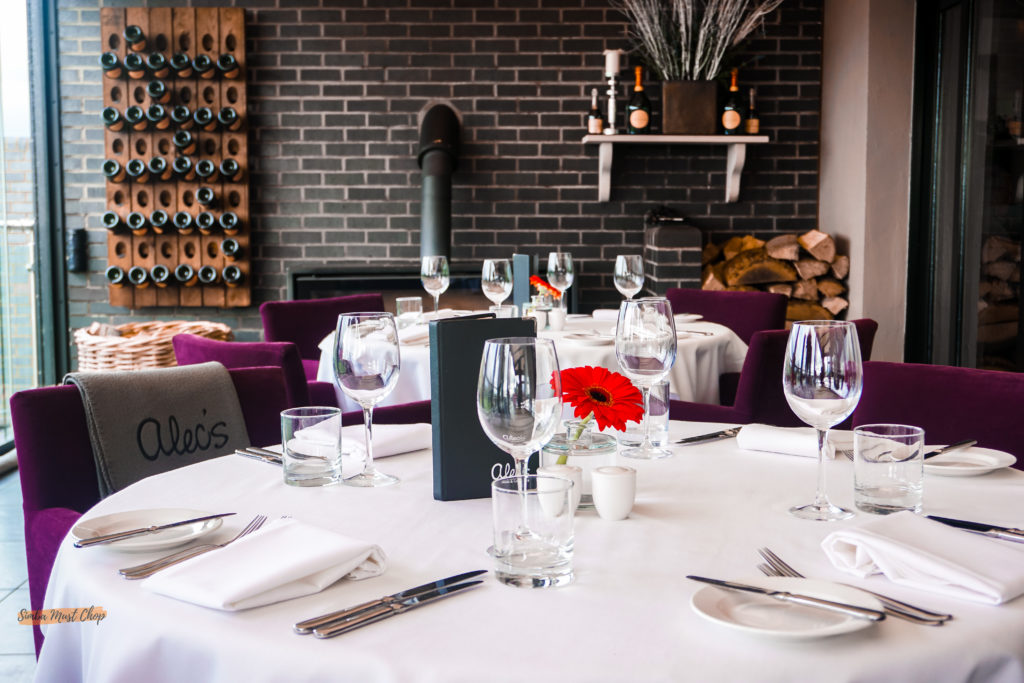 Do you ever feel the need to catch a break from the busy city life? One of Essex's finest and leading fish restaurants is what you deserve! Take your palate for a ride while enjoying those stupendous views at Alec's Restaurant Bar & Grill.
Even on a cold winter's day, the atmosphere at Alec's Restaurant Bar & Grill was exquisite, automatically improving my mood. Located in The Hamlet of Navestock Side with that rural feel, the route took us through the stunning countryside fields, past some farms. This breath-taking scenery made for a nice addition, easily making Alec's one of my favourite Essex restaurants.
But hold up! There's more… 😀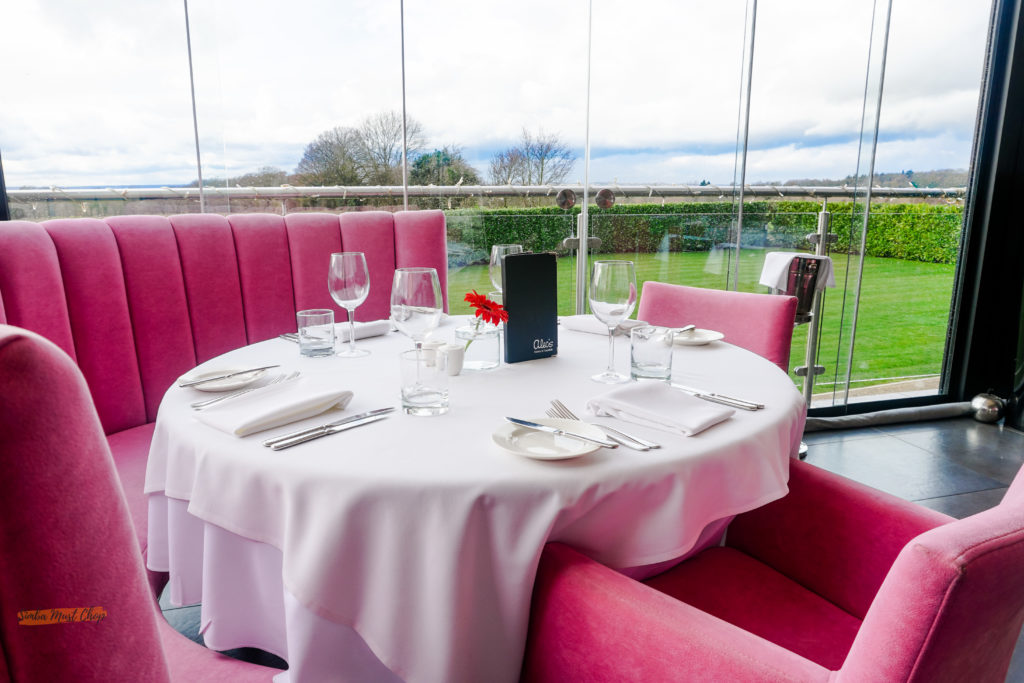 On arrival you will be met with a spacious parking area surrounding the restaurant, completely free! As we entered, we were given a warm welcome by Alec's ecstatic staff, before being led to our table.
I loved the beautiful interior décor – snow white table clothes, clear crystal glassware & the spotless 'Villeroy & Boch' silverware, topped off by the spectacular surrounding views overlooking our table. You get an even better view from the covered terrace with its striking fireplace with a wooden wall mount holding bottles of my favourite champagne Laurent Perrier Rosé.
First things first, a complementary glass of bubbly on arrival. Every guest at Alec's is offered a complimentary glass of bubbly and those with other preferences are catered for too.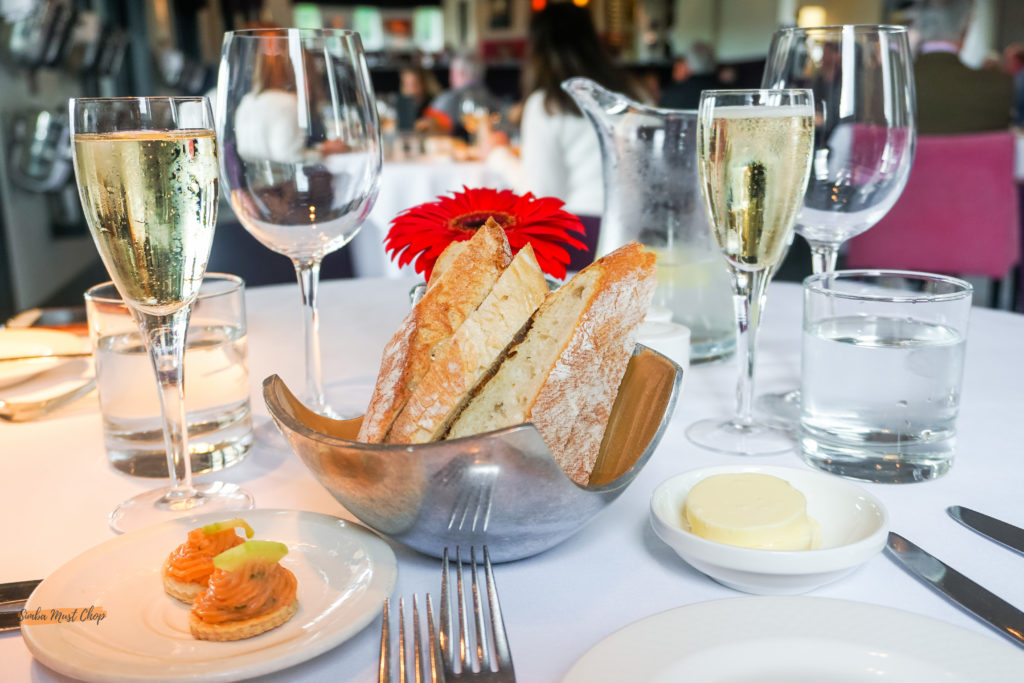 On looking through the menu, my companion and I settled for the set lunch menu. It was an easy decision because it had so many dishes to choose from at a reasonably good price. The menu had two options, 2 Courses at £23.50pp or 3 Courses at £29.50pp with supplements and side dishes at an additional price of £4 per dish. A three Course Meal for me it was!

Starters
Mediterranean prawns, garlic & chilli butter
These juicy scrumptious prawns are my favourite dish on Alec's menu. I remember on my very first visit, I could hardly go past the starters because I had x3 rounds of these prawns. I love to accompany them with their fresh house bread dipped in the flavourful sauce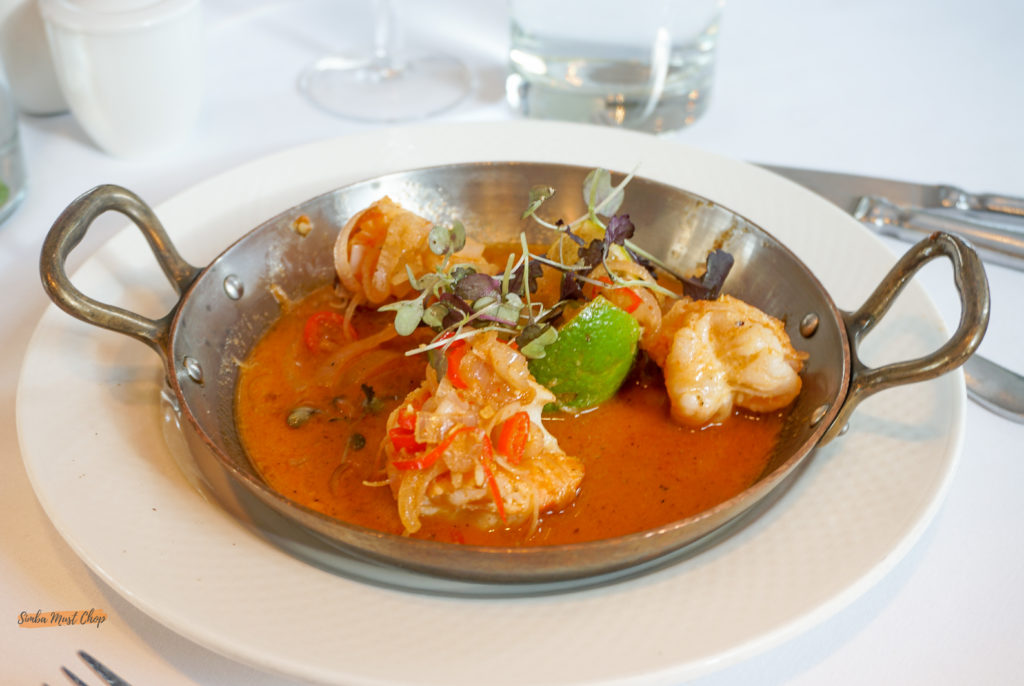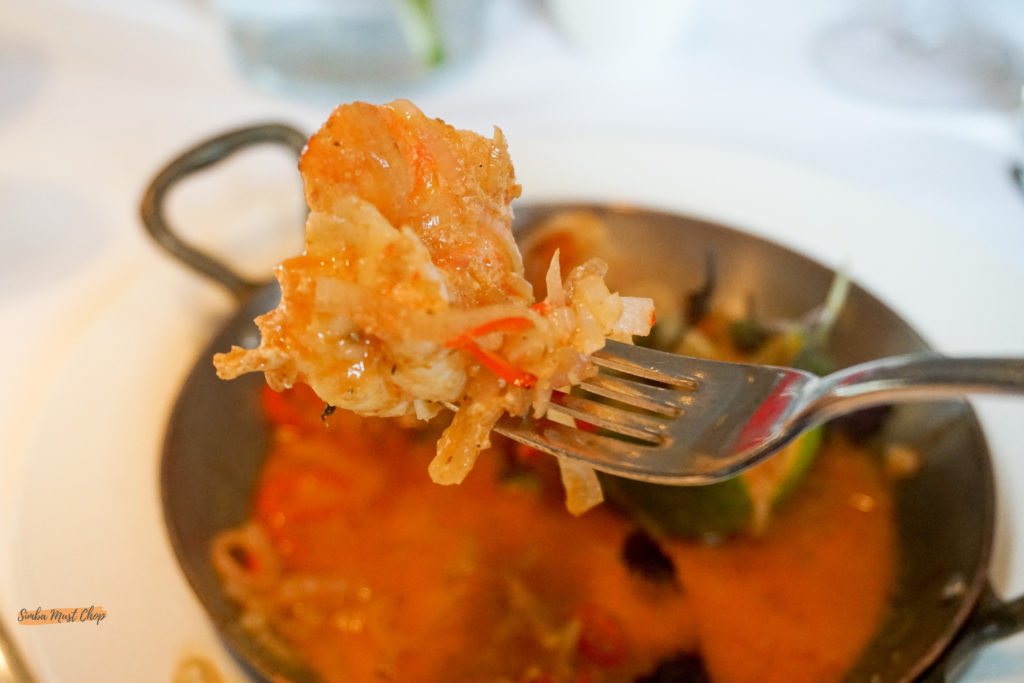 Crispy Duck Rolls
Served with a drizzle of plum sauce. Crunchy on the outside and packed with flavour on the inside. The duck is beautifully seasoned and cooked to perfection. Together with the plum sauce you get that sweet/savoury taste as you indulge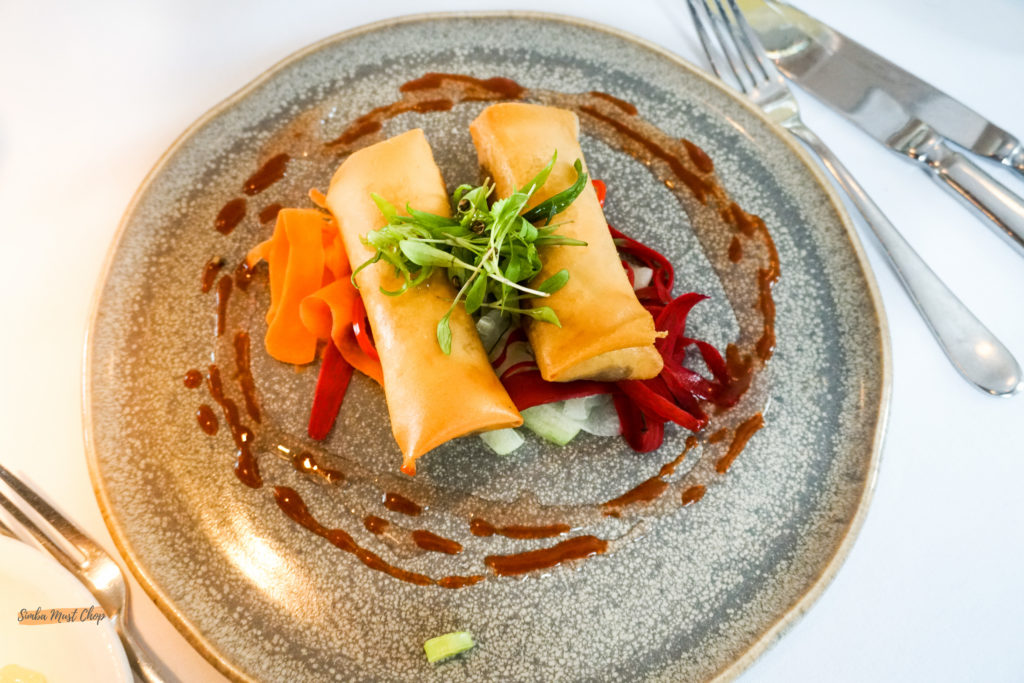 Mains
8oz Grilled Angus sirloin steak
This is a 28 day matured steak cooked. My companion requested hers well-done. She couldn't stop complimenting it. Unable to resist, I had a bite and loved it equally as much. The sauce was a great combination with the Dauphinoise potatoes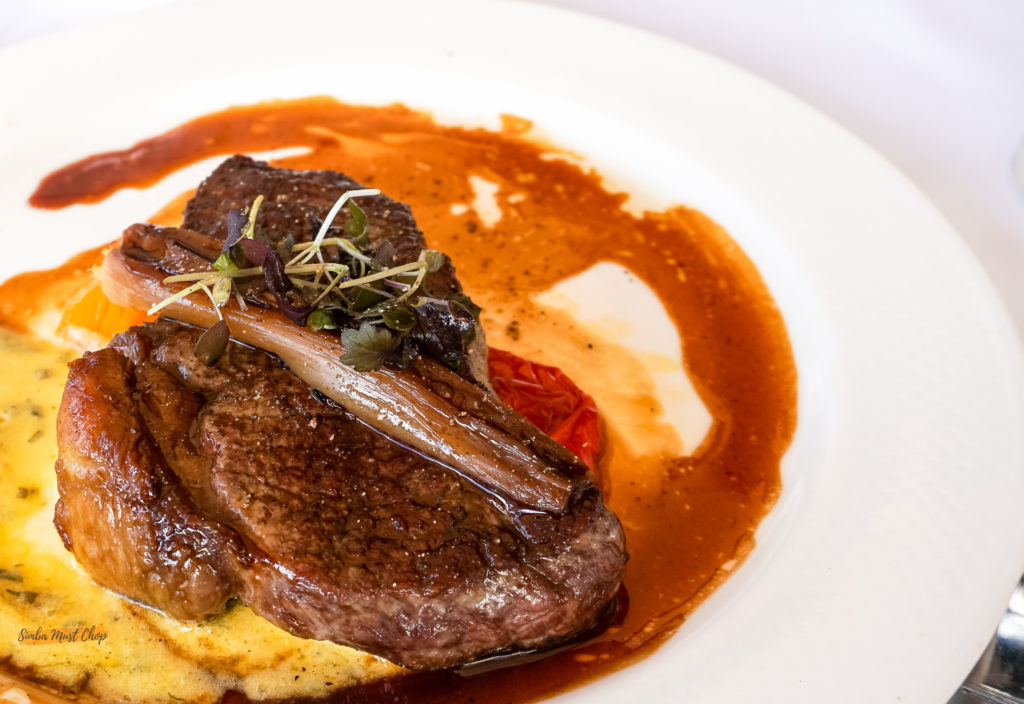 Grilled Monkfish, King scallops & Prawns
Served on a bed of spinach in a lemon butter sauce. I requested double prawns in exchange for the king scallops and the chef happily obliged. This was a perfect stand-alone dish and quite filling. I also ordered some Fine beans which were a gorgeous veg addition to the spinach. All the flavours favoured each other impeccably.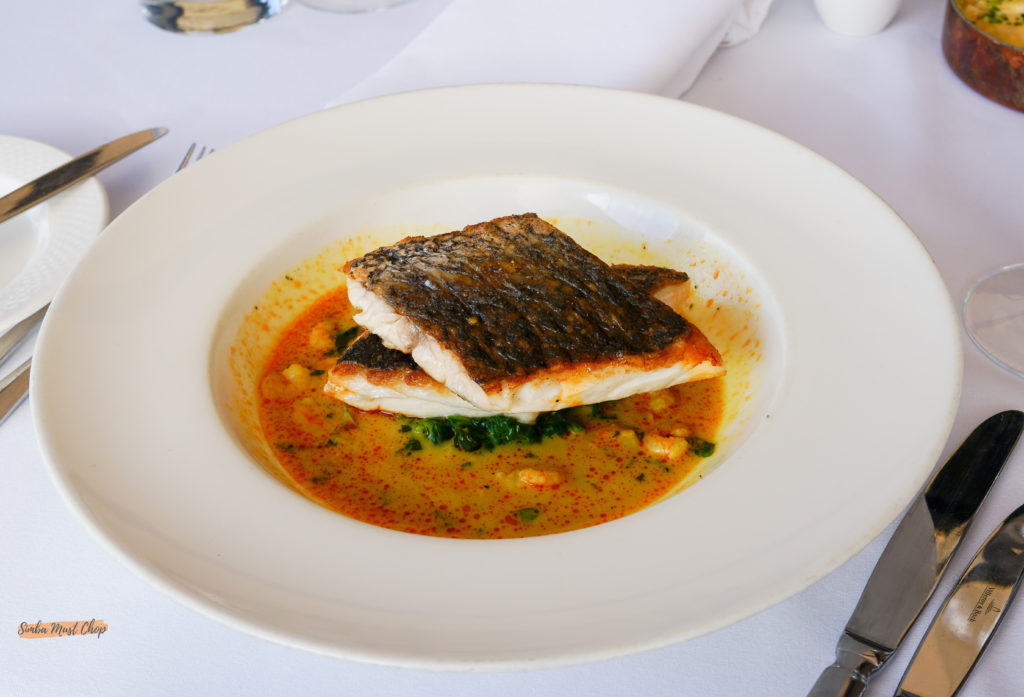 Sides
Fine beans & Dauphinoise potatoes
The beans were seasoned with sweet soy sauce & sesame seeds. I love that they were cooked just the way I like my fine beans, not too soft not too hard and the sweetness of the soy sauce favoured the flavours in my Monkfish dish. The dauphinoise potatoes seemed to be a popular sides at Alec's. They had a balanced amount of cream which was a great pair with the steak but in my opinion I didn't like the textures when I tried pairing it with the Monkfish dish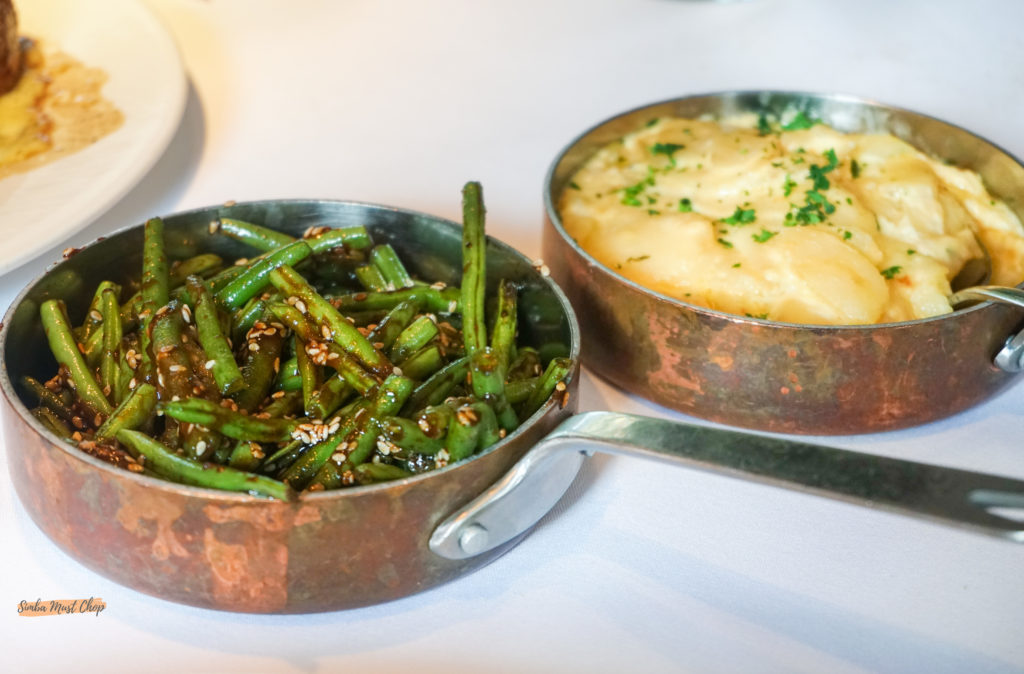 Drinks
Special Cocktail
As we looked through the dessert menu, Michelle the manager surprised us with this beautiful cocktail on the house. It was a Gin based sweet cocktail with dry-ice to finish off that beautiful presentation. It was a perfect drink to have in between our mains & dessert. The cocktail did get a few other guests' attention and Alec's team being the amazing team that they are, offered these guests some on the house too.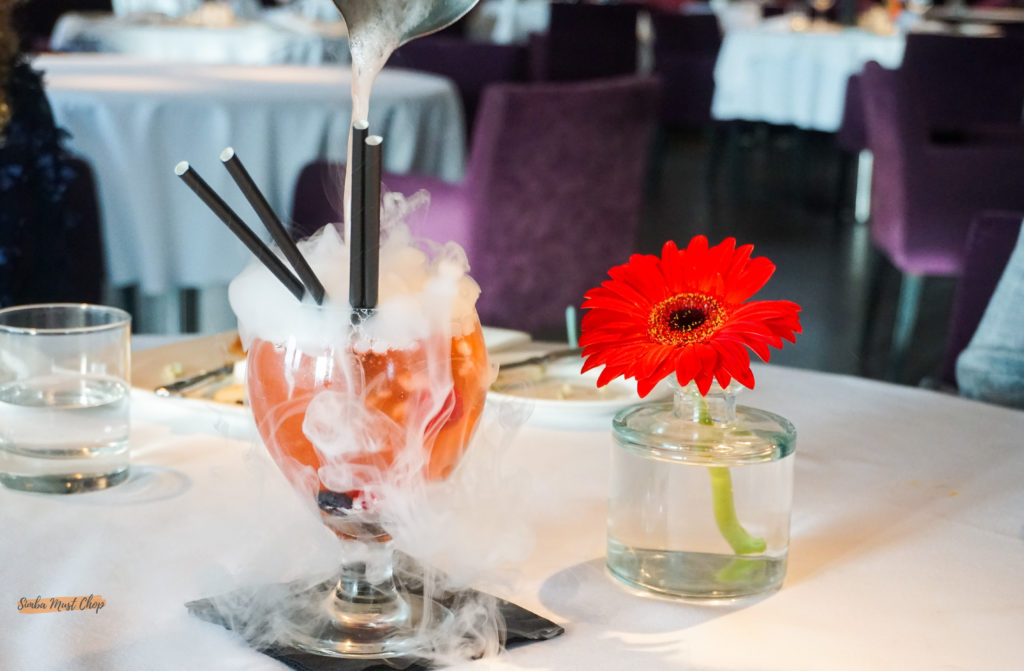 Dessert
Sticky Toffee Pudding
Served warm with a scoop of delicious vanilla ice cream. I am a sucker for sticky toffee pudding to the point that it's so hard for me to order anything else once I see it on the menu. And Alec's Sticky Toffee pudding never disappoints. I mean look at the pudding texture, so scrumptiously moist. Oh I could use one right NOW! Not forgetting that vanilla flavoured cracker which was absolutely delicious. I plan on asking for another one next time! 🙂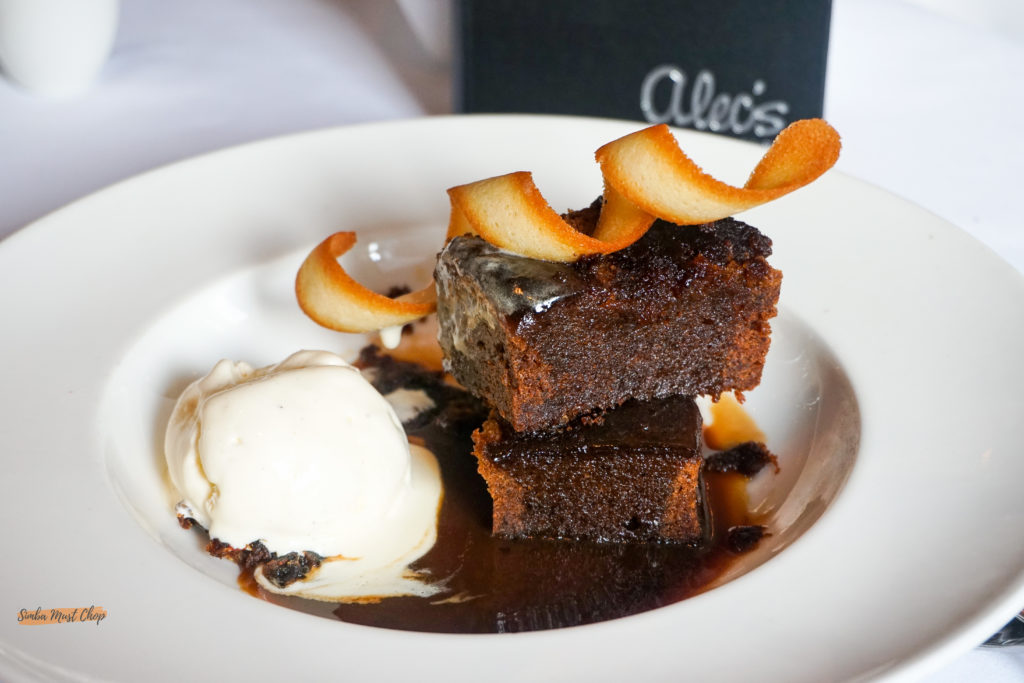 Overall
From start to finish, it was an amazing lunch experience. Alec's always gets me at that complimentary bubbly. It's such a thoughtful gesture for welcoming their guests. The ambiance and surrounding countryside scenery is such a compliment to an entire dining session. All our food was packed with flavours and served in perfect timing. All the stuff were attentive, patient and very smartly dressed and professional. Michelle the manager, Lucas, Anna, Mimi among others.
I highly recommend Alec's Restaurant Bar & Grill, thank me later 🙂

Would I go back? YES
Follow them, Try them:
Instagram | Twitter | Facebook | Website | Tripadvisor | Linkedin
Rating
4.9 Out of 5
Food

Staff

Decor

Price

Average