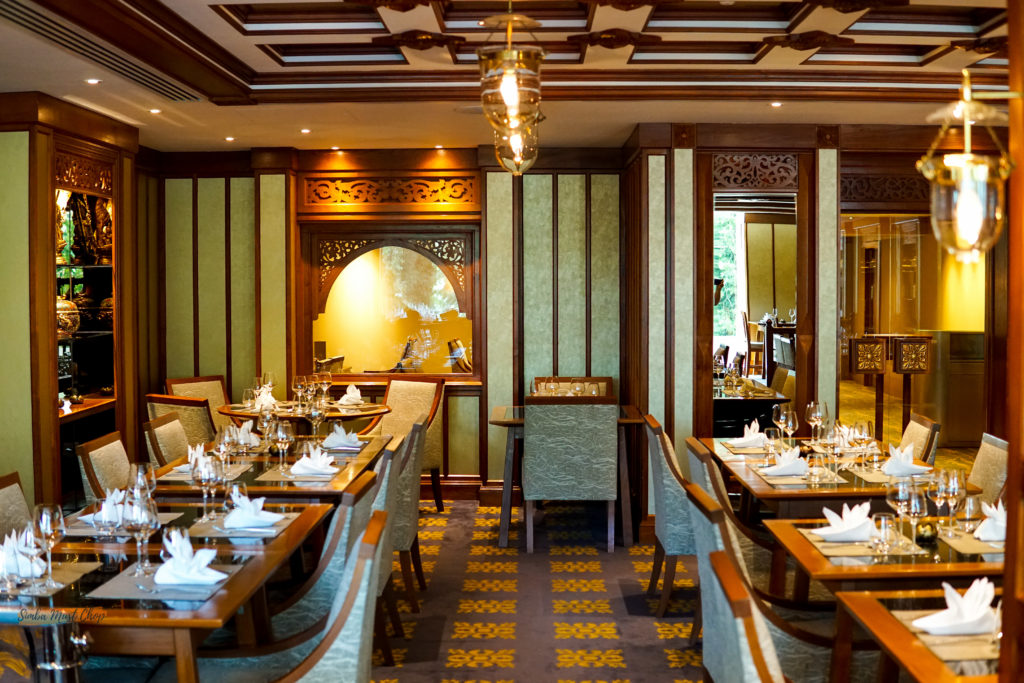 Treat yourself to the most Authentic Thai Cuisine in London and an unforgettable dining experience at Nipa Thai.
Nipa Thai is situated on the first floor of mid-century icon Royal Lancaster London. Providing unrivalled views across Hyde Park, the restaurant is renowned as one of London's best Thai establishments using original Thai ingredients. Nipa Thai offers a holistic experience from the all-female Thai kitchen brigade.
The award-winning restaurant will be hosting an exclusive four-course dinner, with dishes themed inspired by a beautiful poem written by King Rama II. The menu has been created by MasterChef finalist Nawamin Boss Pinpathomrat and Nipa Thai Head Chef Sanguan Parr.
There will be two pop up evenings on Wednesday 25th and Thursday 26th September 2019. Guests will be welcomed with a delicious Thai cocktail and canapés in Park Restaurant, followed by a four course menu of sharing platters. Thai winery, Monsoon Valley Vineyard will offer a tasting flight to match the food. The dinner is priced at £75 per head, plus drinks.
The pop up will run in two sittings: the first sitting will run from 6-8pm, and the second sitting from 8-10pm. Book your Tickets here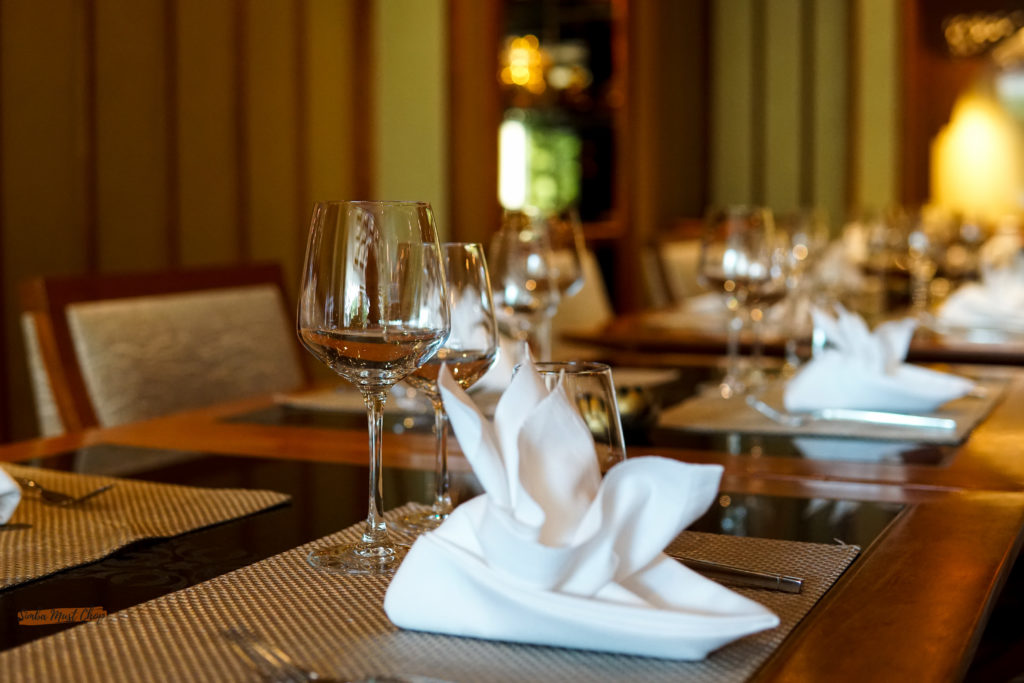 I was recently invited to an exclusive Menu tasting event ahead of the upcoming pop up event. We got to watch the Chefs create their magic in the kitchen while they talked us through the entire dining experience.
Nawamin said: "Royal Thai cuisine is elegant and flavourful.  The preparation is incredibly technical to ensure all the dishes deserve to be on the table for the royal members. The Royal Coronation of King Rama X clearly shows how Thai traditions are still influenced by the Royal family."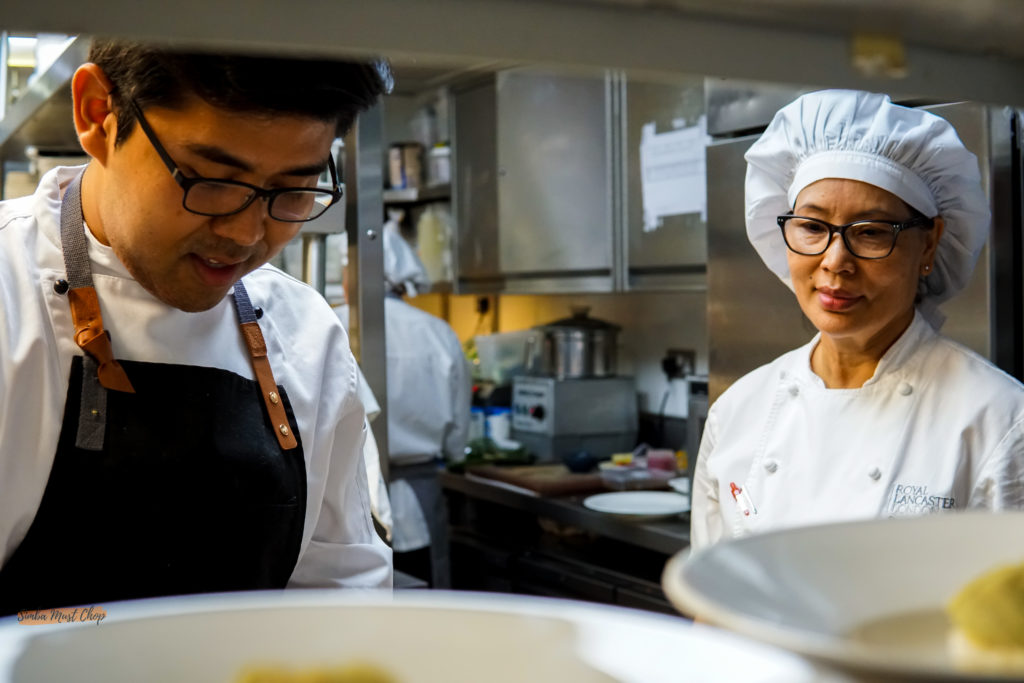 Bubbly & Canapés
After watching the Chefs behind the scene, we were welcomed back to the restaurant with glasses of bubbly followed by delicious Canapés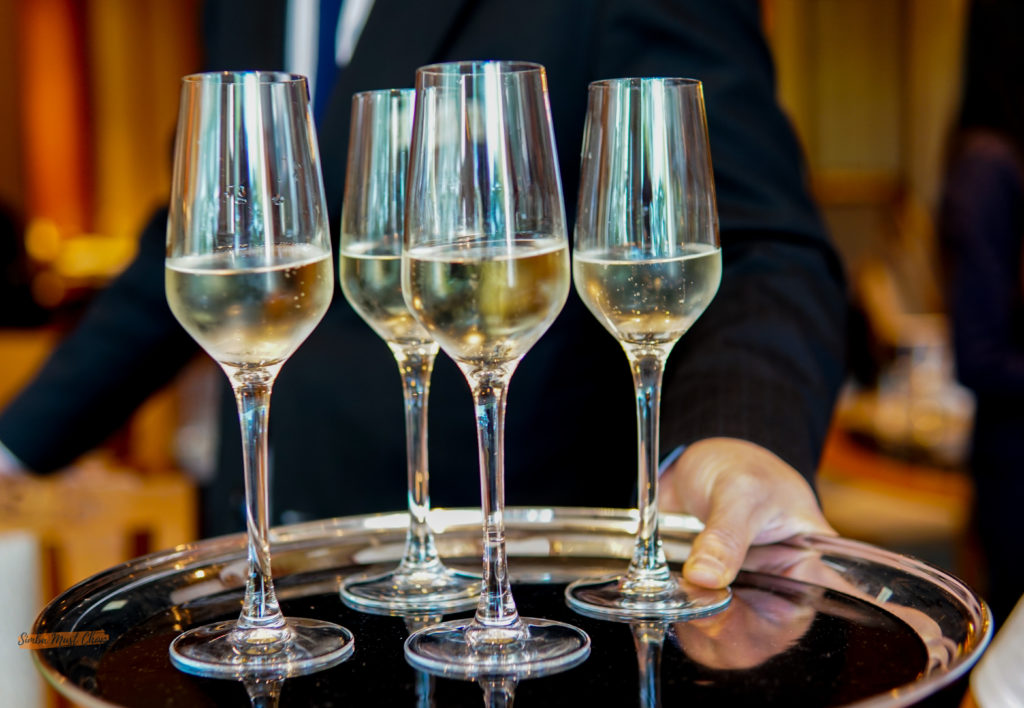 Golden Basket
Home-made edible basket, sweetcorn and free-range chicken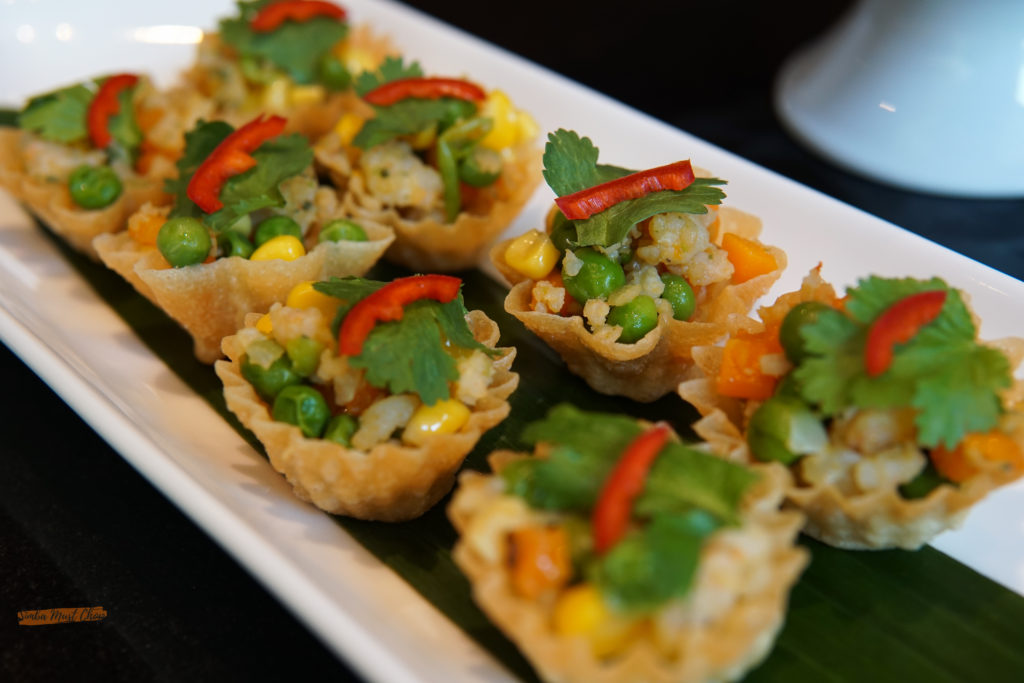 Lotus Petal
Diced Thai herbs, toasted coconut and sweet fish sauce served on a Lotus petal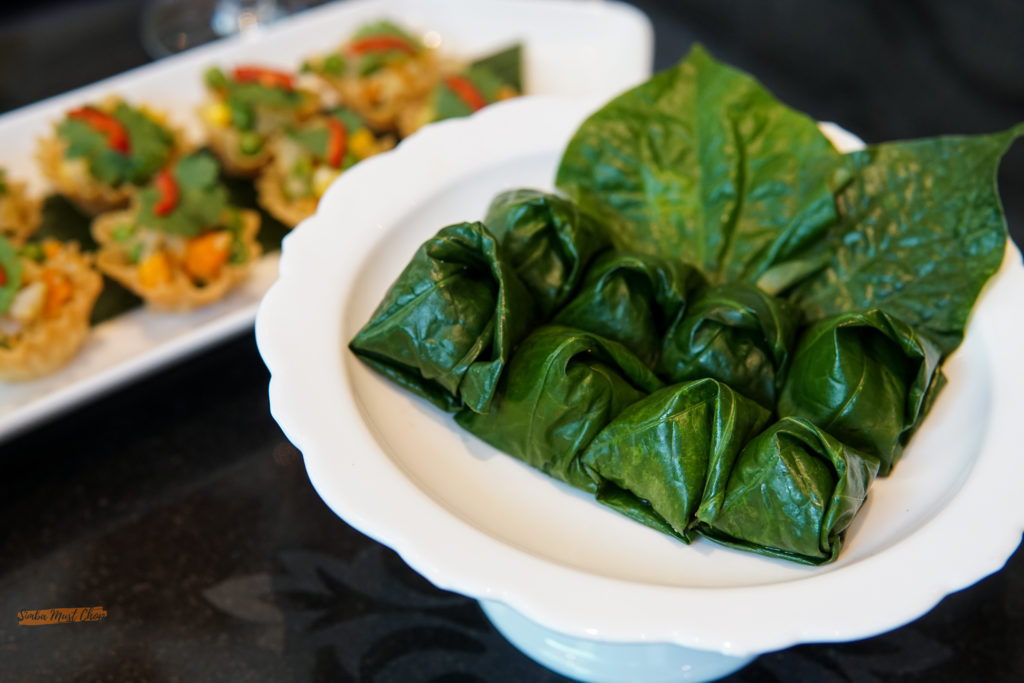 Silver Bag
Crispy wonton, prawn and spring onion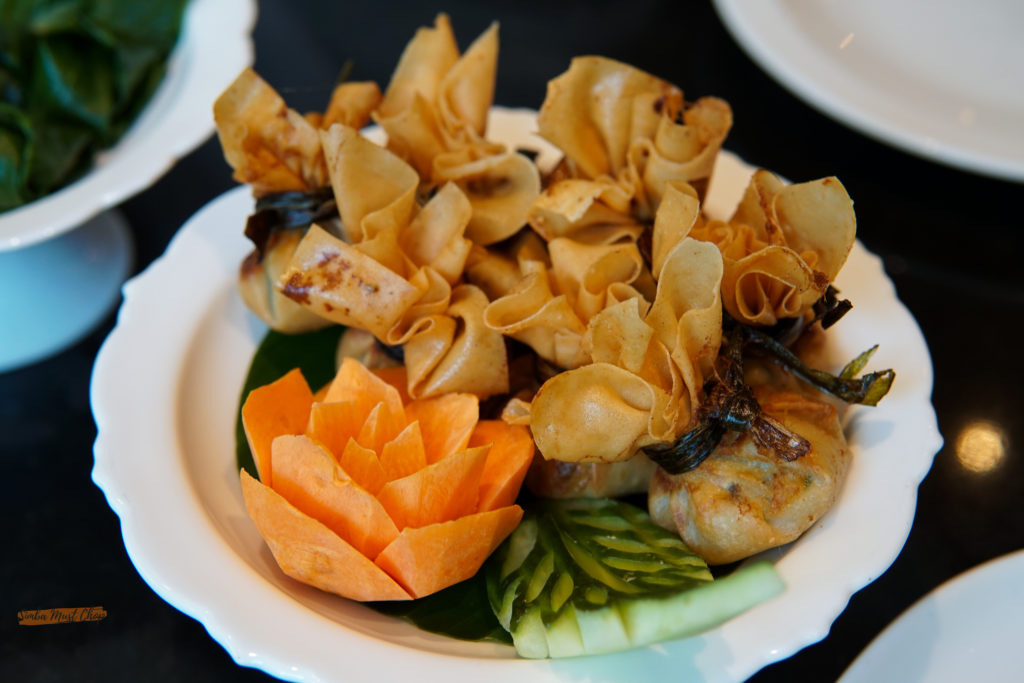 Crystal Parcel
Steamed rice parcel, pickled radish and peanut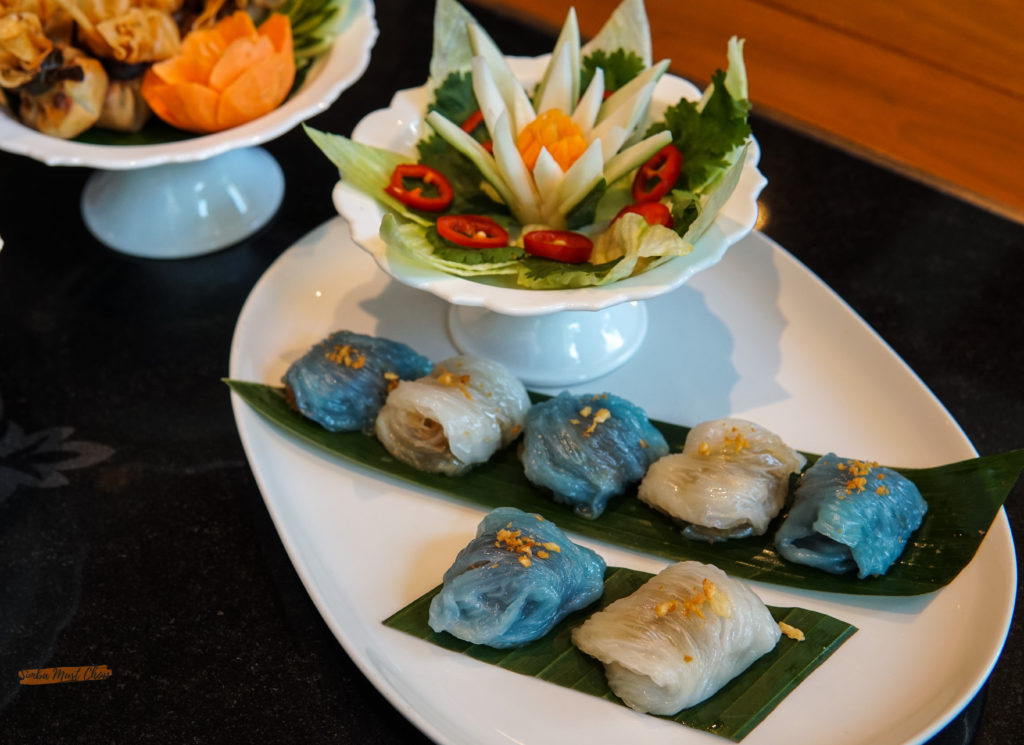 Starter
Fluffy Fish
Pillow-like fried seabass, lemongrass, ginger, kaffir lime and Thai spicy dressing.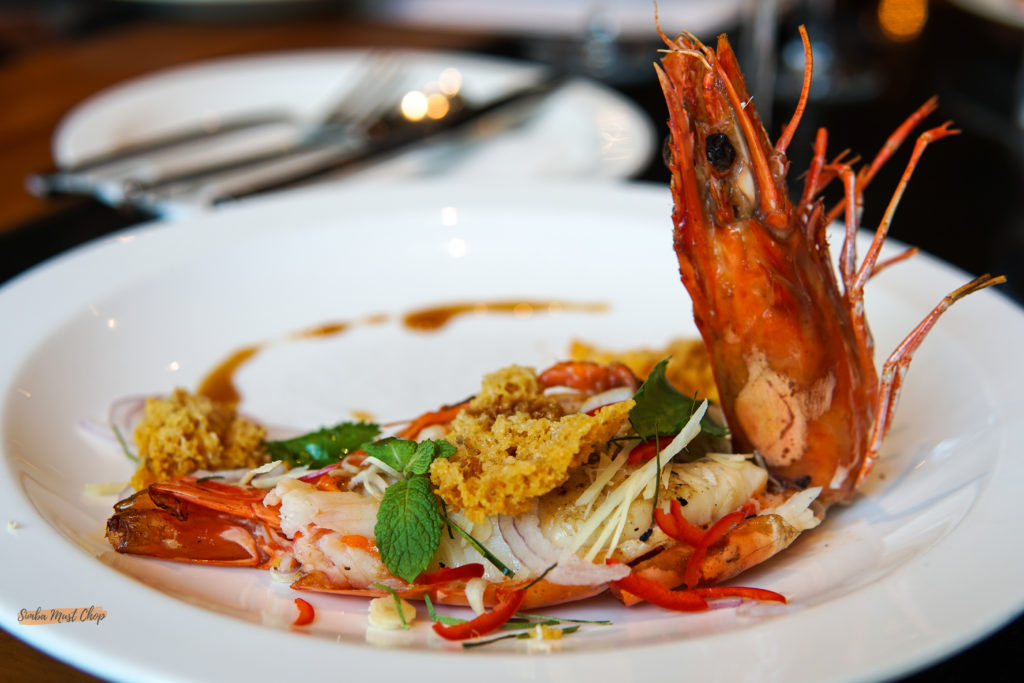 Mains
Crab Relish
Crab and coconut relish, craved vegetables
Salted Pork Belly
Pork belly marinated in fried fish sauce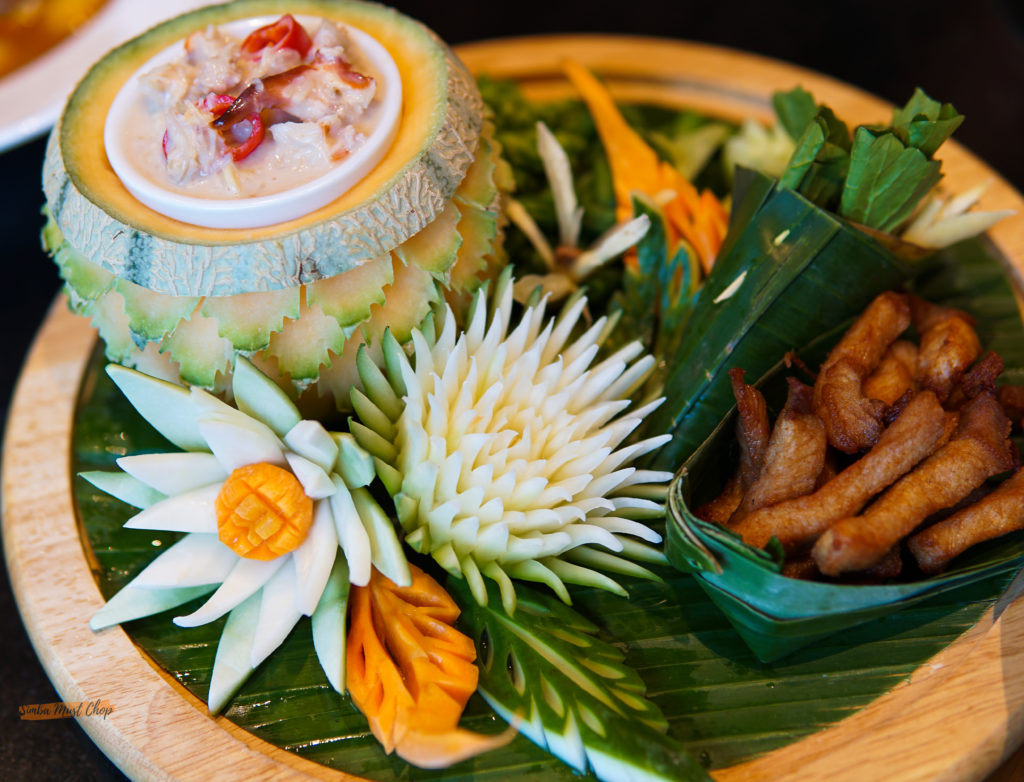 Massaman
Slow-cooked beef, new potatoes, red onion in Massaman curry sauce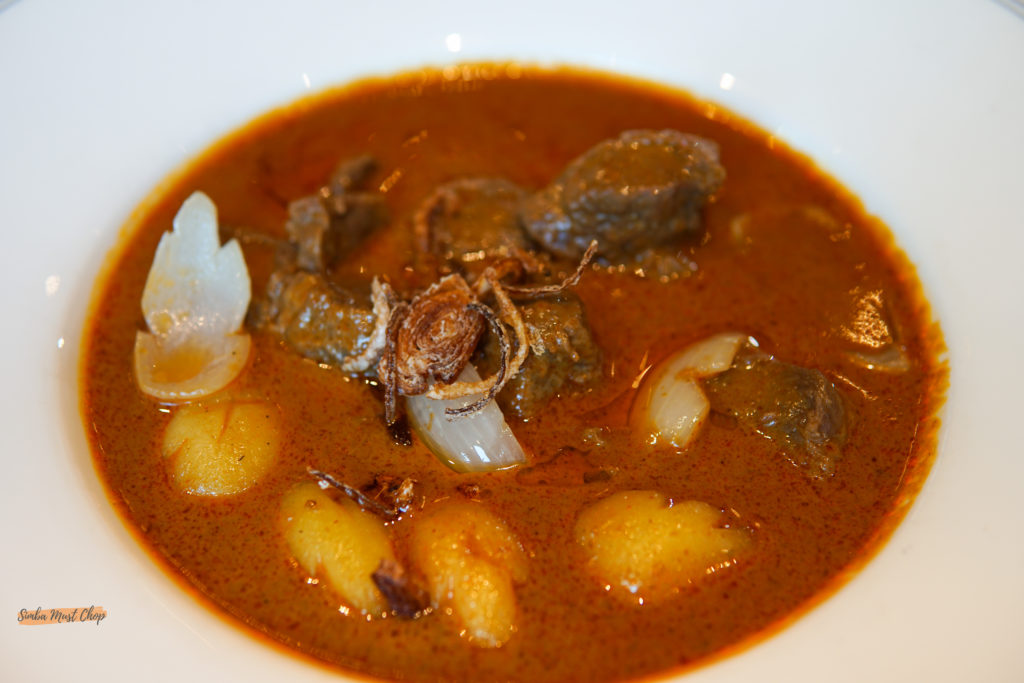 Exotic Vegetable Broth
Local Thai vegetables in a black pepper and shallot broth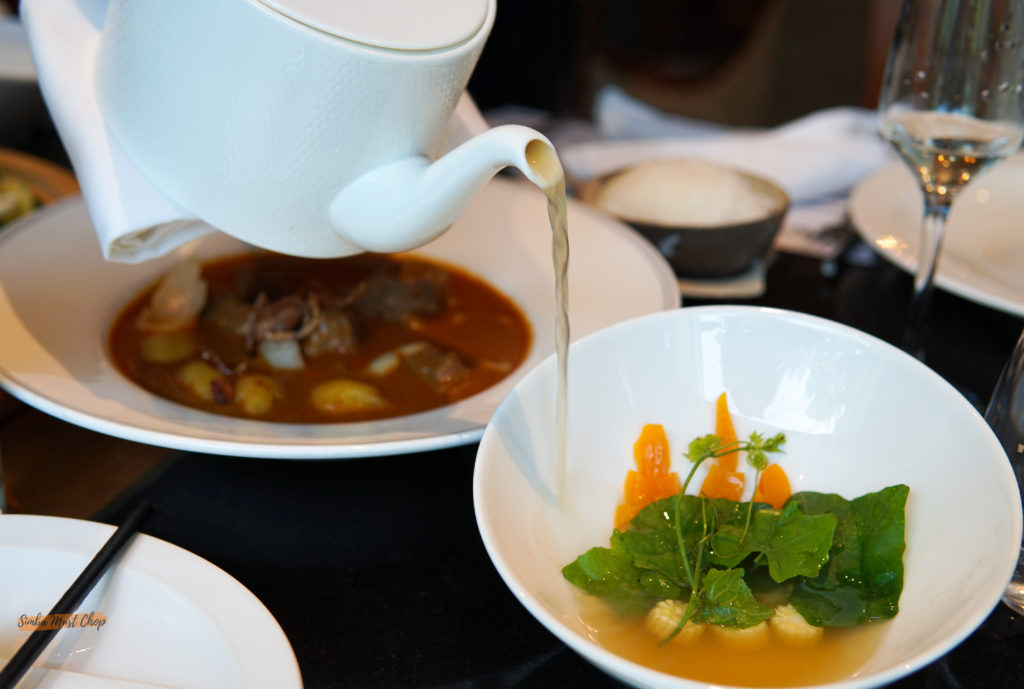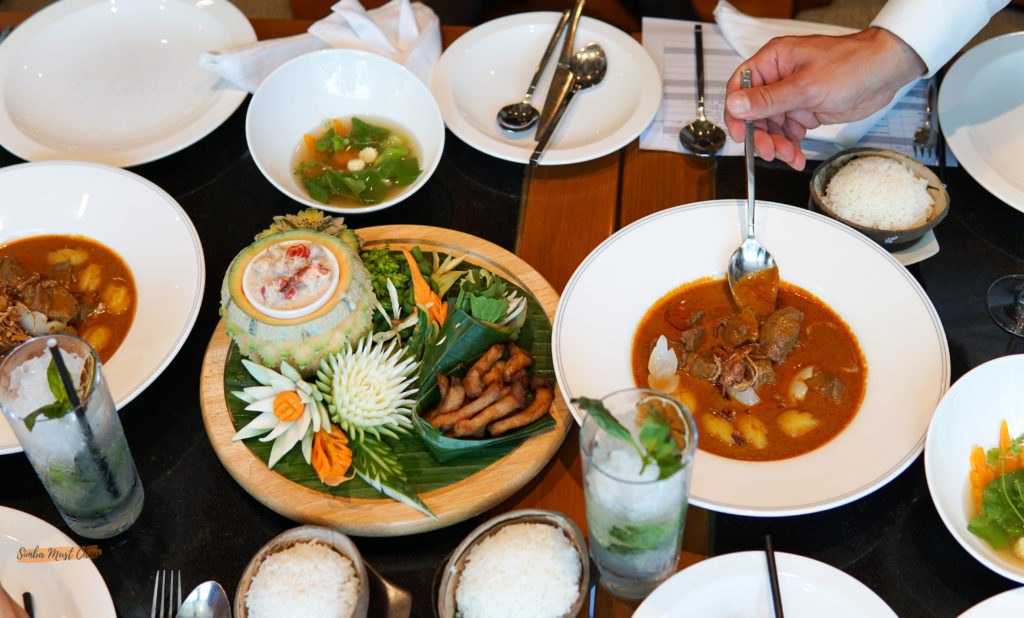 Drinks
Wine
Shiraz, Monsoon Valley, Thailand
The Shiraz is a dark ruby red along with violet hue which expresses classic varietal characters of dark plum, cherries, toffee and spices. The fruits and sweet spicy flavours are from oak ageing barrels adding length and structure.
Colombard, Monsoon Valley, Thailand
Lifted nose of well ripened gooseberry, green apple, passion fruit and a touch of Sauvignon Blanc's character. Sweet fruit and punchy flavours within a tight, ripe acidic backbone giving length and a velvety dry finish.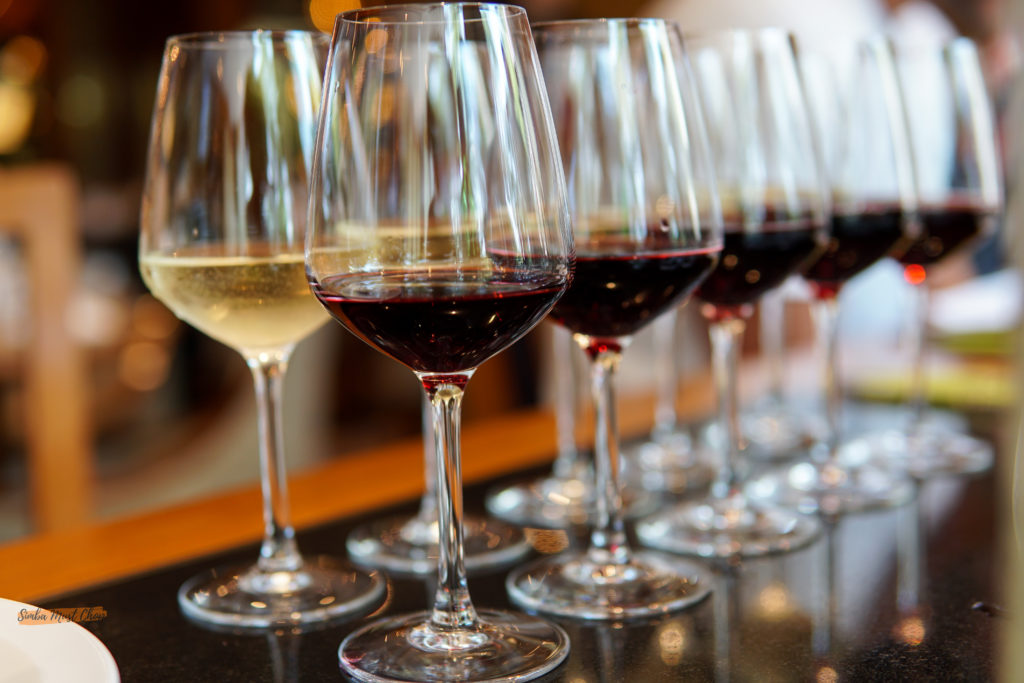 Cocktails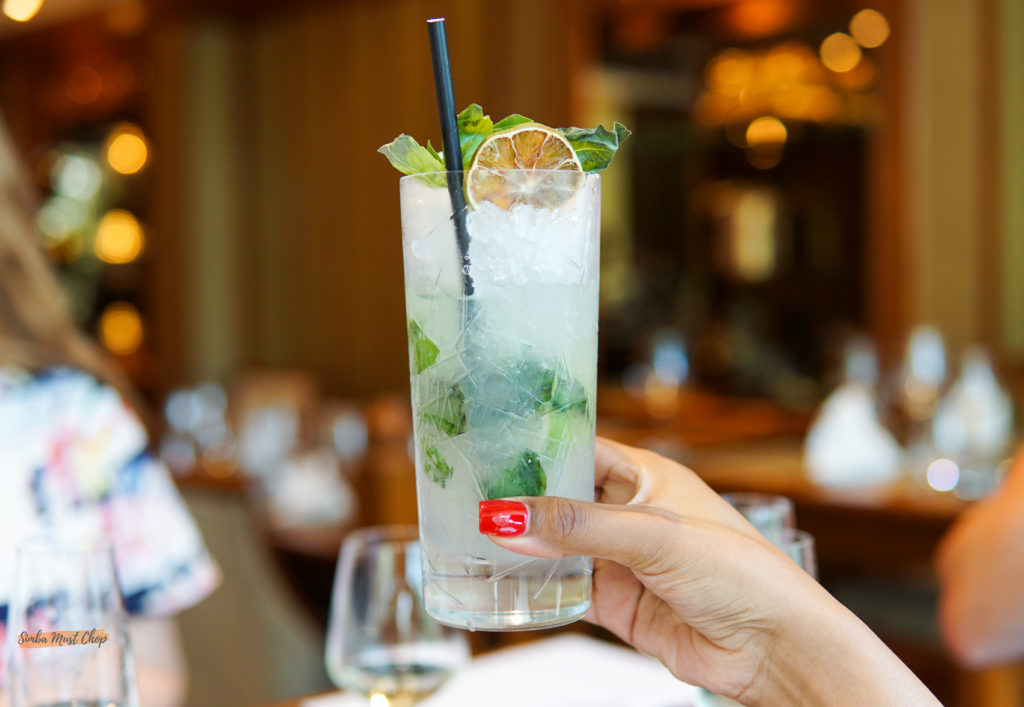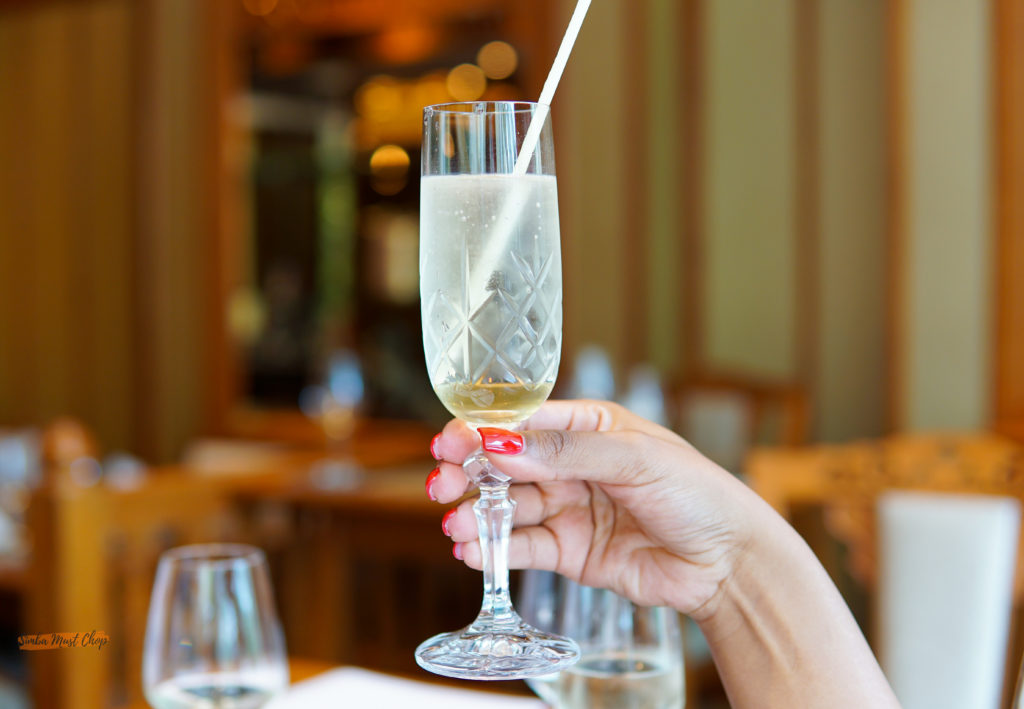 Dessert
Swan Lake
Coconut sticky rice, caramelised coconut and coconut custard, served with salted coconut cream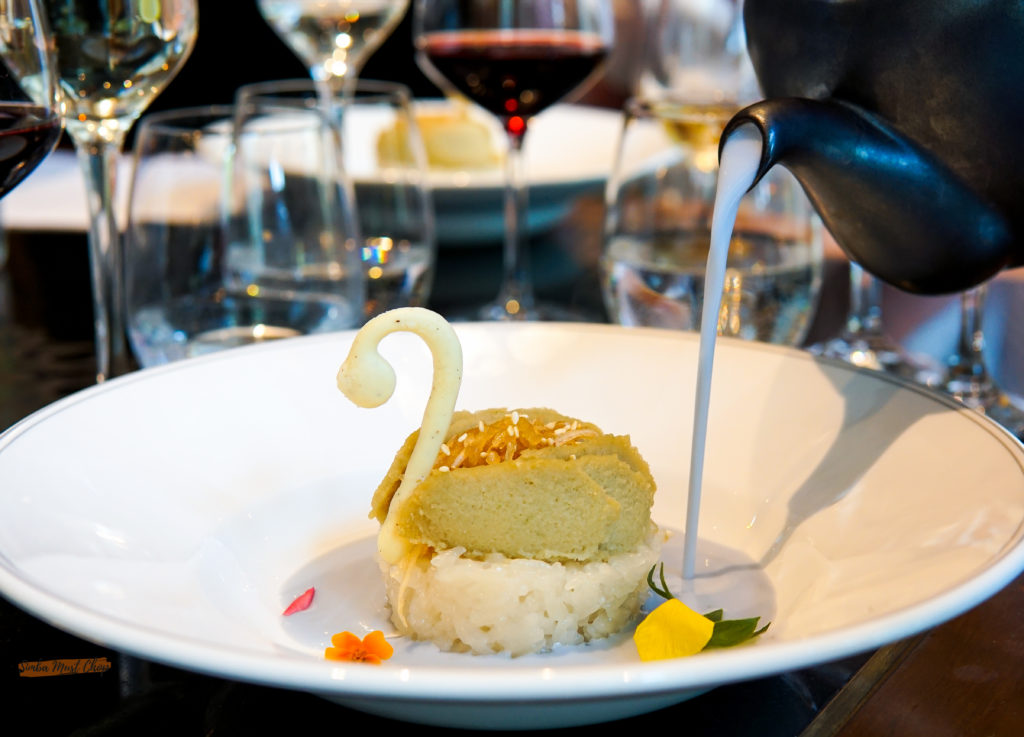 Dessert Wine
Chenin Blanc, Monsoon Valley, Thailand
Grapes are left hanging on the vines for 10 more days to gain the sugars needed for this superb aromatic and sweet wine. Nectar-like, it has aromas of dried orchard apples and stone fruits such as white peach.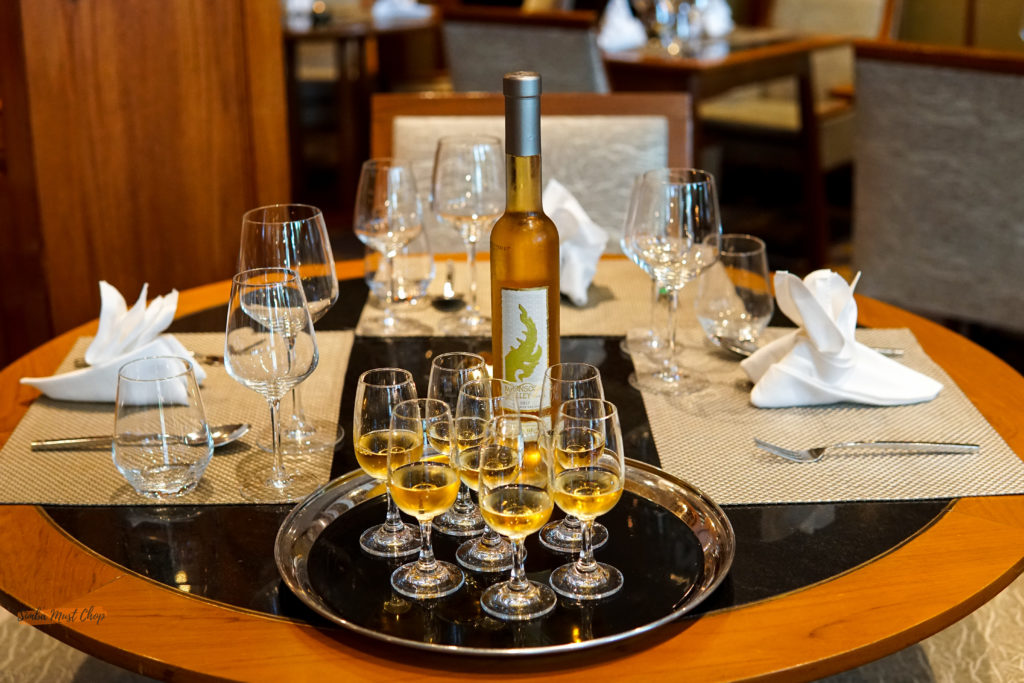 About Chef Nawamin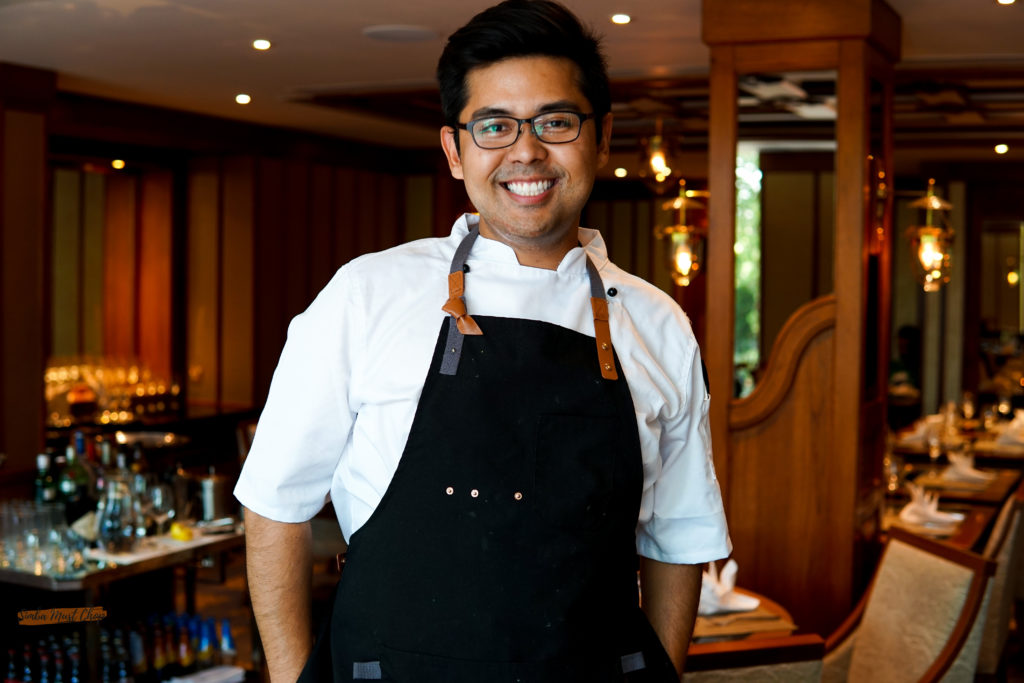 Nawamin made it through to the MasterChef finals in 2018, impressing the chefs with his dishes. Nawamin is a postdoctoral scientist at the University of Oxford and a MasterChef finalist. Growing up in a traditional Thai household, his mother passed on her cooking knowledge to Nawamin and his brothers. Nawamin also lived with his grandmother, his greatest cooking influence, who helped him fall in love with cooking.
About Chef Sanguan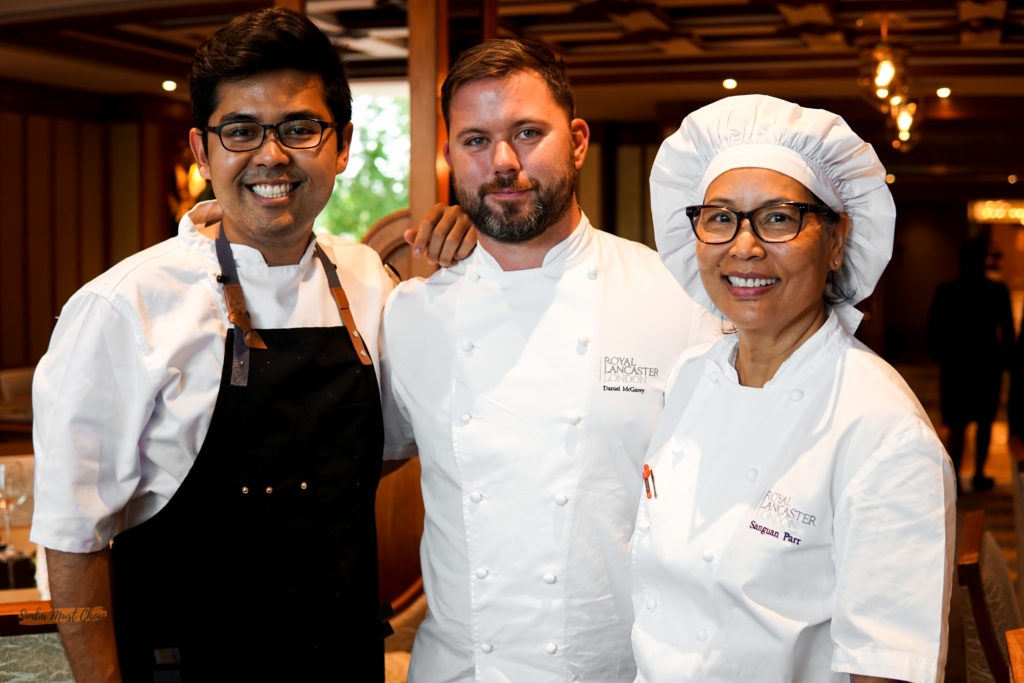 Head Chef Sanguan Parr was born in Thailand and moved to the UK in 1984. She has been working in Nipa for 16 years since starting out as an Administrative Chef, and later working as Sous Chef for the past 6 years. The service is overseen by Nipa Thai's Restaurant Manager, Kaseam Jongpitakrat.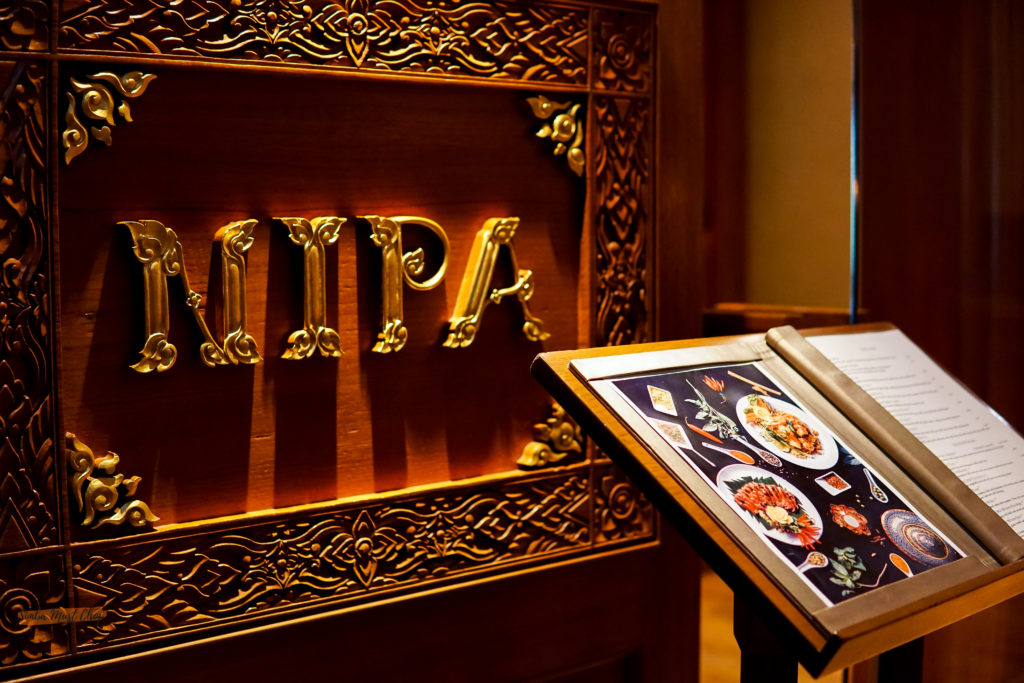 NOTE: Royal Lancaster London's sister hotel in Thailand, Lancaster Bangkok will also be welcoming Nawamin on 30th and 31st August 2019, from 8pm. Within the Siam Brasserie he will be creating a sensational 5-course menu with a pre-dinner drink and wine pairings for only 4,500thb per head.
Overall
I can confidently say that I have found a new favourite Authentic Thai Restaurant in London. It has such beautiful decor creating an outstanding ambiance. The team is very professional and welcoming.
Attending this intimate-exclusive menu tasting gave me an opportunity to not only appreciate the delicious food presented to me at the restaurant table but to also watch it being prepared with passion and love.
I highly recommend attending one of the two pop up evenings on Wednesday 25th and Thursday 26th September 2019. It will be an unforgettable experience. Book tickets here.
Thank you to the team at Nipa Thai for having me. I can not wait to return. 🙂
Follow my blog on BLOGLOVIN' | Subscribe to my YouTube Channel

Would I go back? YES
Follow them, Try them
Website | Instagram | Twitter | Facebook
[rank_math_rich_snippet]