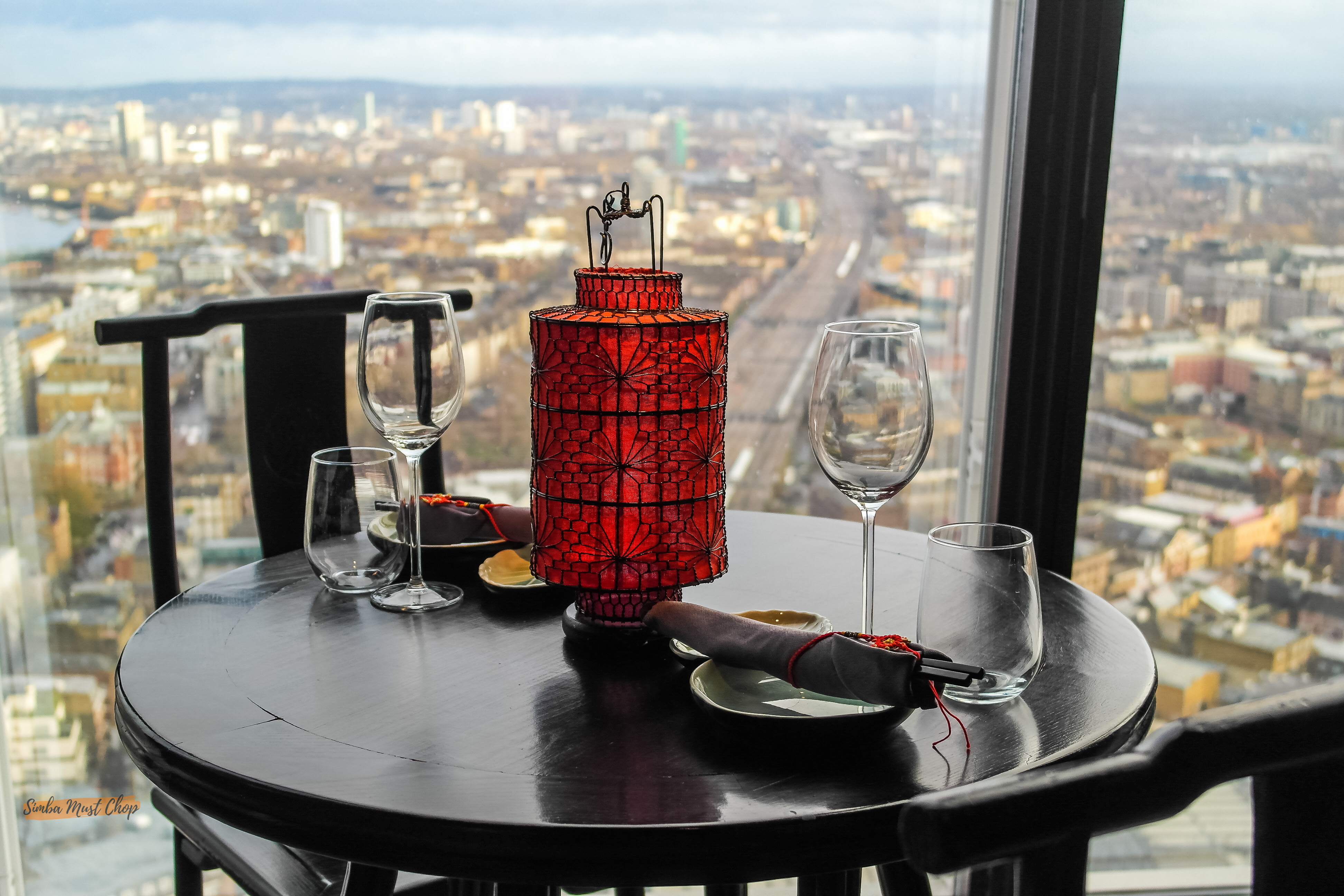 Do you love dining in skyscrapers? Hold tight this is for you. 😀
The shard is one of my favourite locations in London. It could be ideal for lunch, a meeting, a few drinks or even dinner. You are guaranteed stunning views of the London skyline at any time. Located on the 33rd floor of The Shard is the Award-winning Hutong restaurant offering a Northern Chinese cuisine against a backdrop of spectacular skyline views. It's cuisines are based on a popular restaurant of the same name in Hong Kong.
As you walk into the restaurant, you're welcomed by a beautiful traditional Chinese décor of wooden 'moon gates', lovely red lanterns and the stunning ceiling to floor window glass panels which enable guests at any allocated table to enjoy the amazing views. But even with the promised views, I always request for a window table to be 'closer to the action' 😀 Although window tables are not guaranteed, most times I have been lucky to secure one on arrival and there we had it, a table for two by the window.
While at the table, my companion and I were offered some water while we browsed the menu. Within no time we both agreed to the 'Experience Lunch Sample Menu' it's a Four course menu with a glass of bubbles for £39 per person. ( Non-alcoholic alternative available) This was a great choice because the menu was perfect for sharing.
We didn't have to wait long before our glasses of bubbles arrived and our moods switched to 'Save water Drink champagne' 😀 The champagne temperature was just right and the aromatic molecules spraying right under my nose with each sip defined my kind of perfect way to start lunch. I say perfect because Champagne is easily my favourite drink, even when considering a cocktail my first choice is always a champagne based cocktail putting a 'Kir Royale' on top of my list.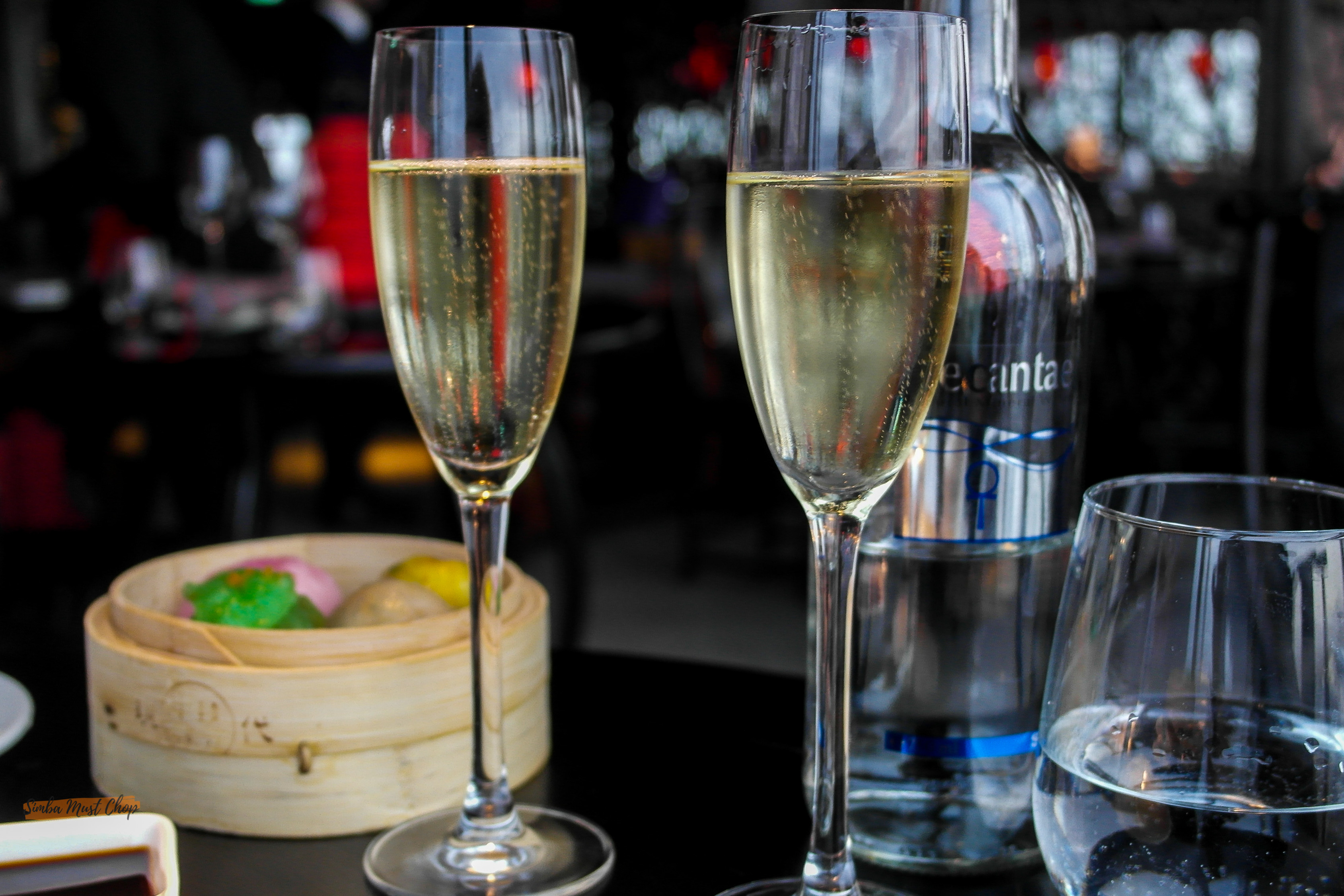 First course
XO sauce crystal prawn dumpling, Pumpkin & prawn dumpling, Rosé Champagne shrimp dumpling, Seasonal mushroom & cabbage dumpling
Now this was an easy choice for us because between us, we both knew I wasn't going to leave shrimp and opt for mushroom & cabbage 😀 . So I had the XO sauce and Rosé champagne.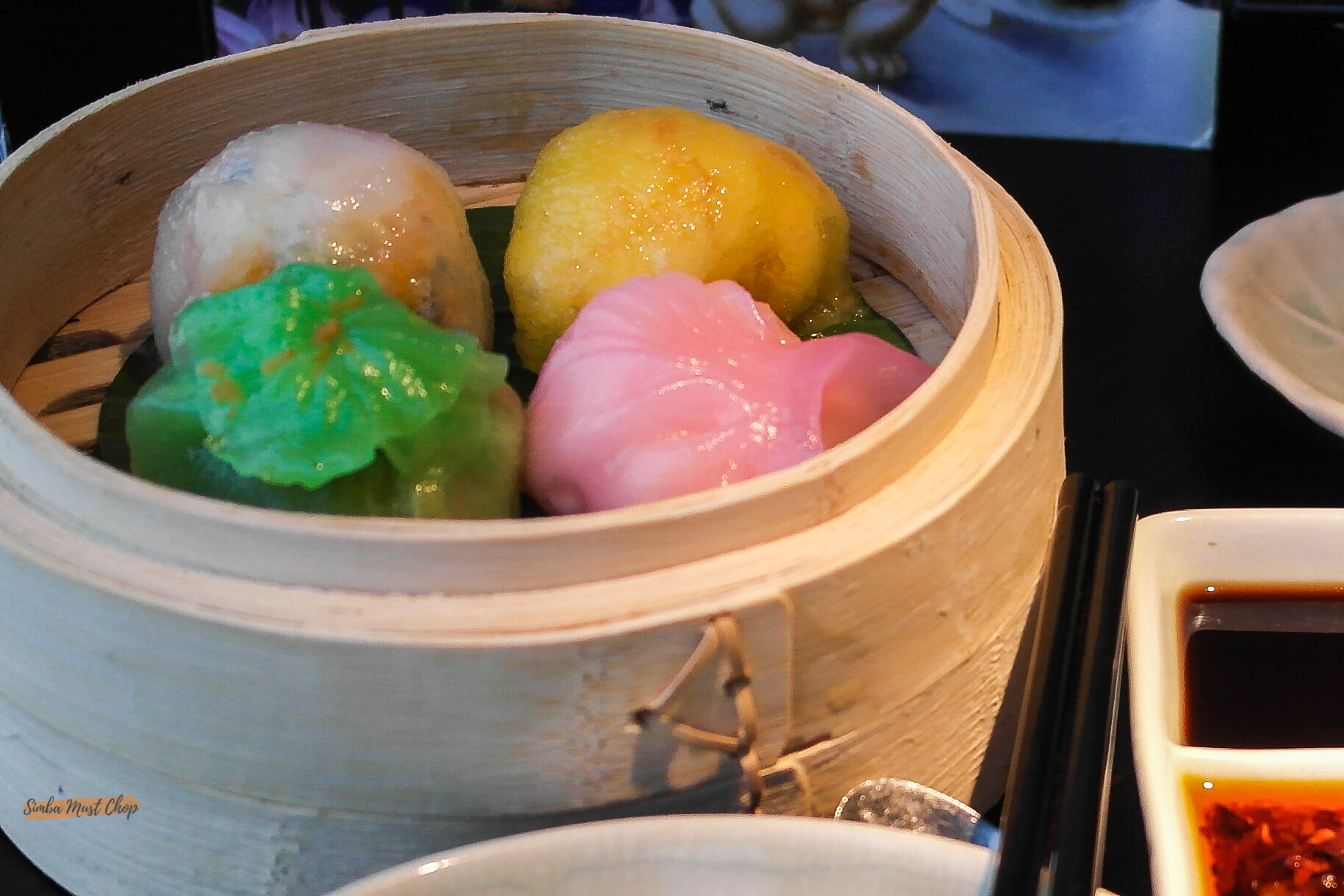 Those dumplings were scrumptious I tell you, the juicy shrimps on the inside with a touch of the chilli sauce dip "oh my gut". looking over to my companion, we both nodded in agreement of the yumminess.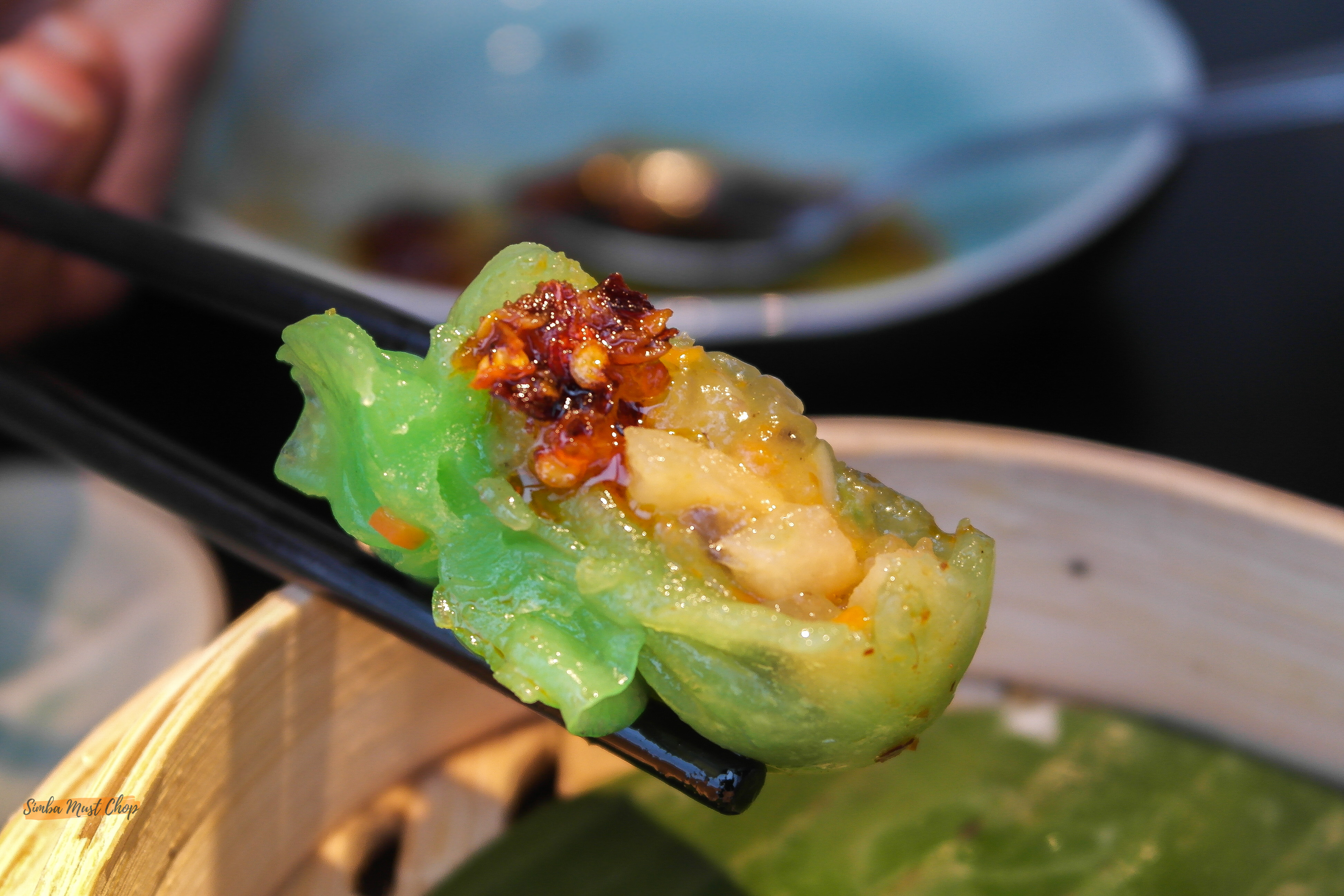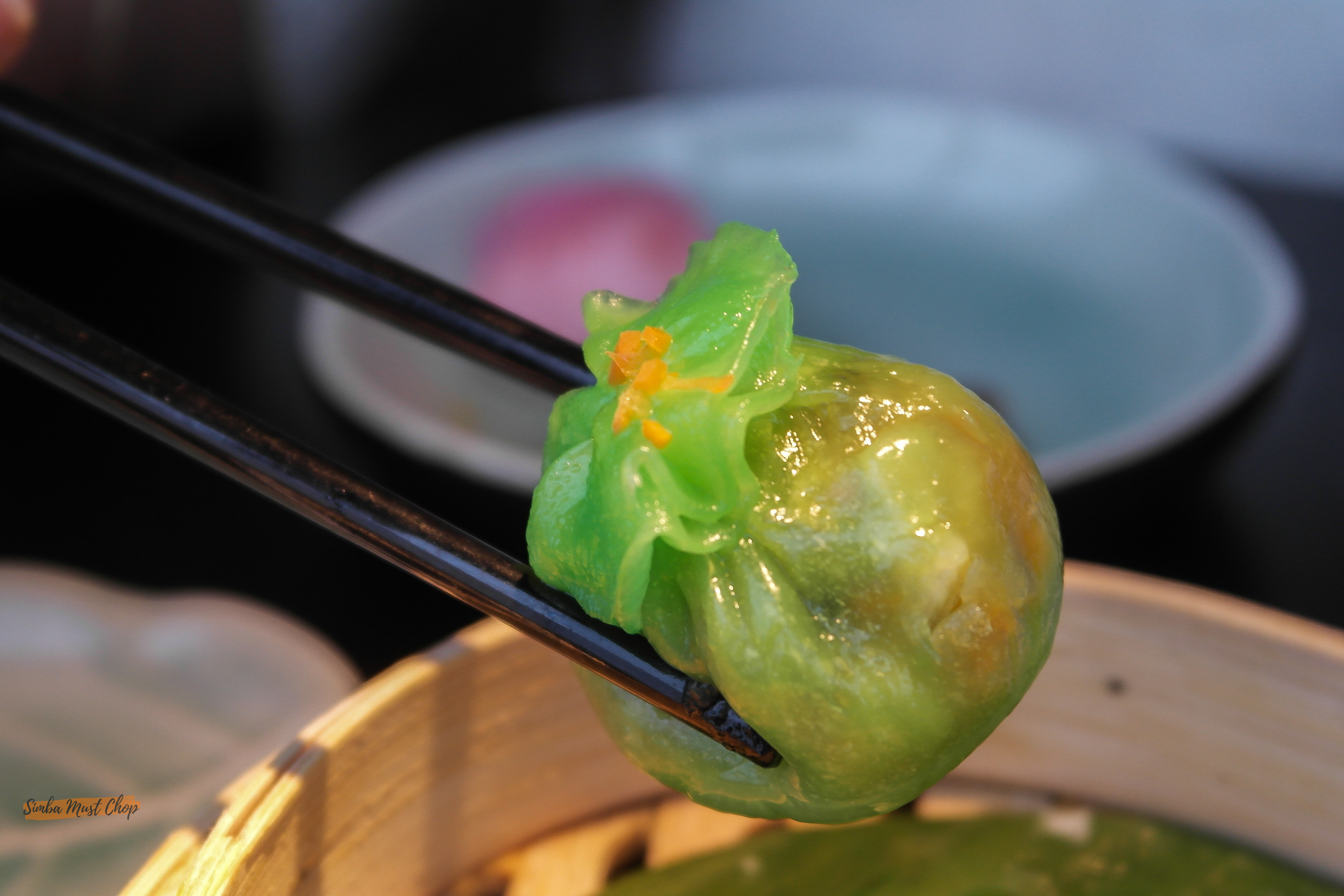 Second course
Classic Pouched monkfish in Lamb broth
This wasn't one of my favourites but I did have a few spoons, each with a piece of the monkfish. Once I scooped out all the fish I was done with it. (sounds like I was fishing mate 😀 )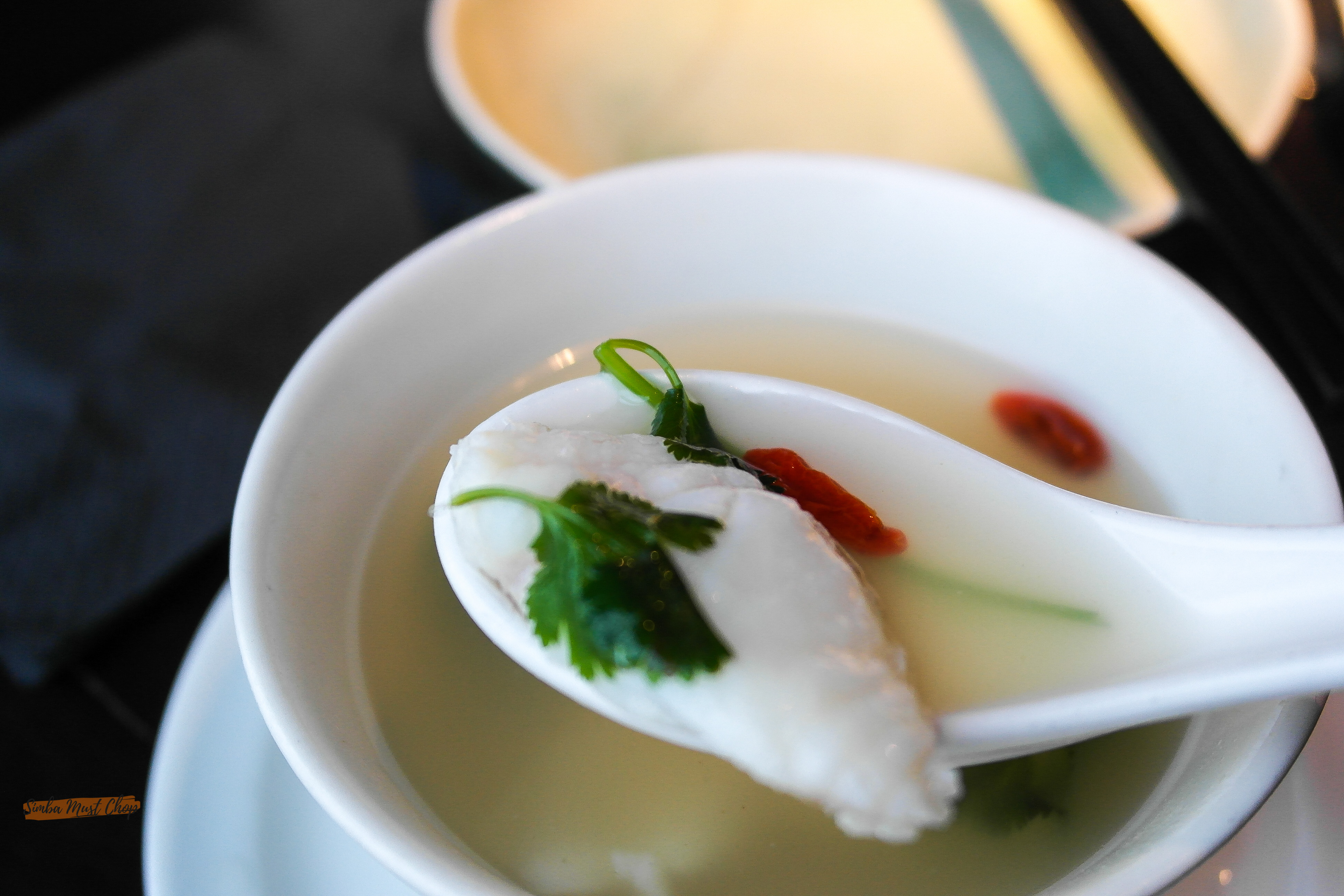 Third course
Sautéed cuttlefish with gong vegetable, enoki mushroom, Sichuan chilli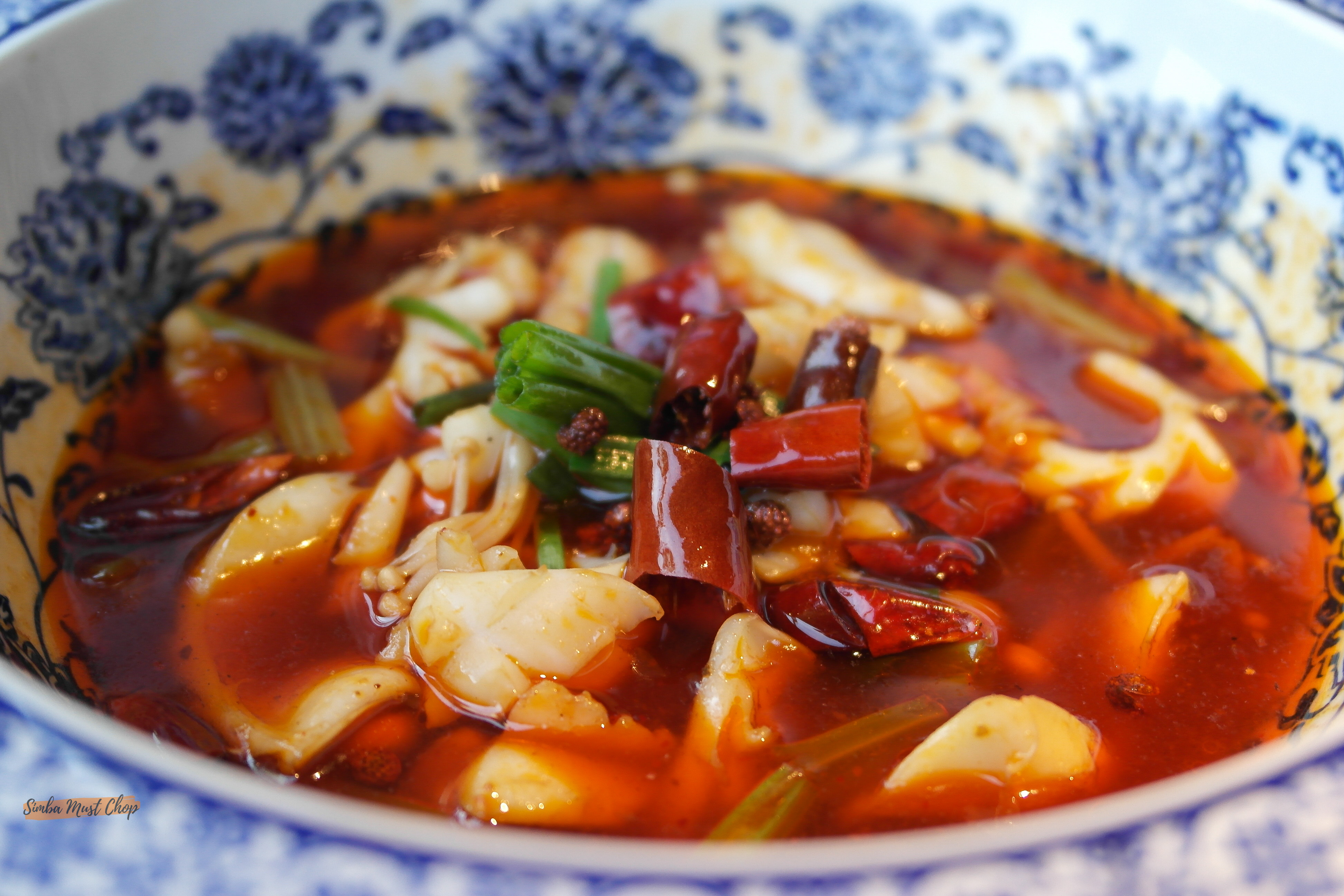 Crispy beef tenderloin with bell peppers, dried garlic, black bean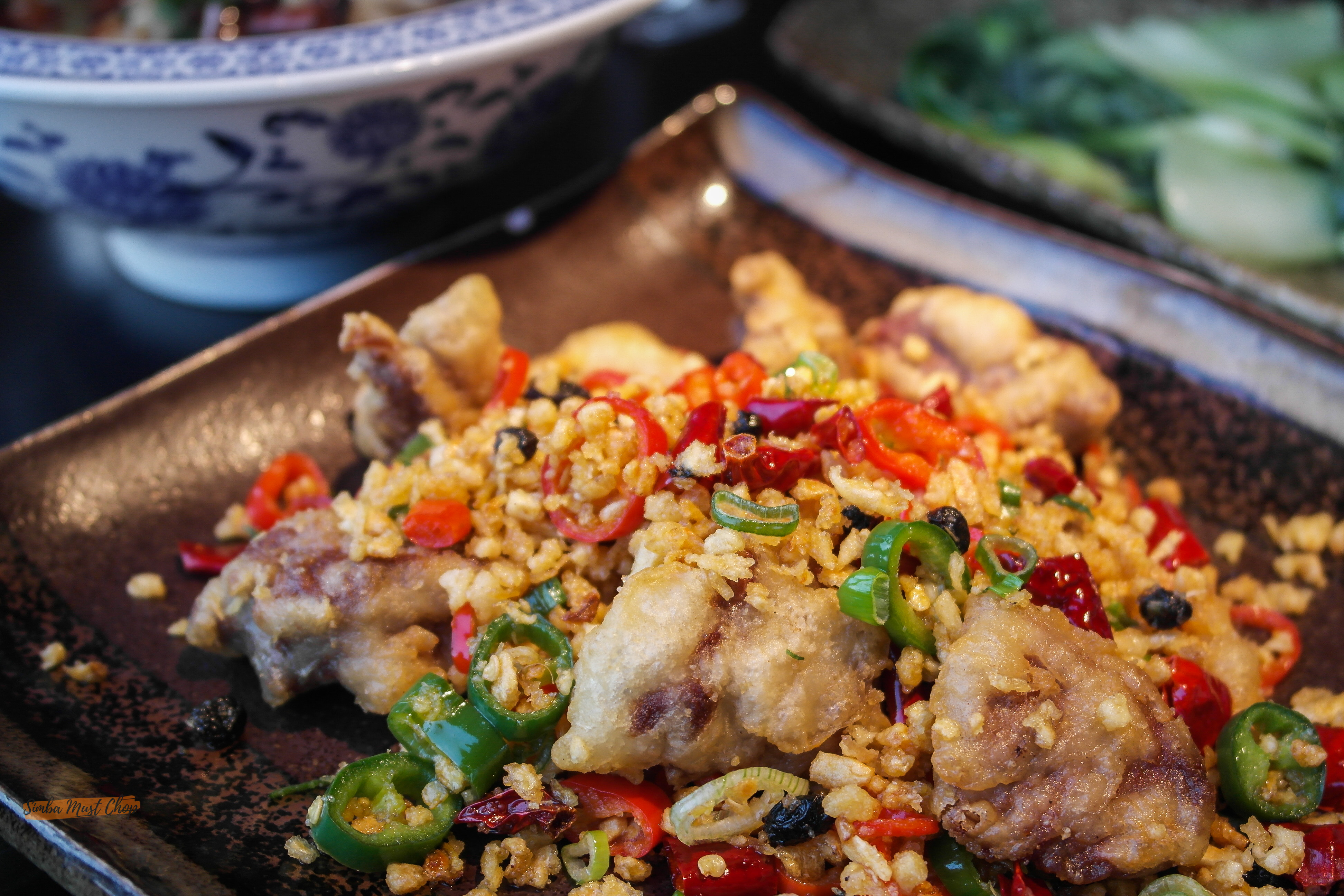 Chef's pickled vegetable fried rice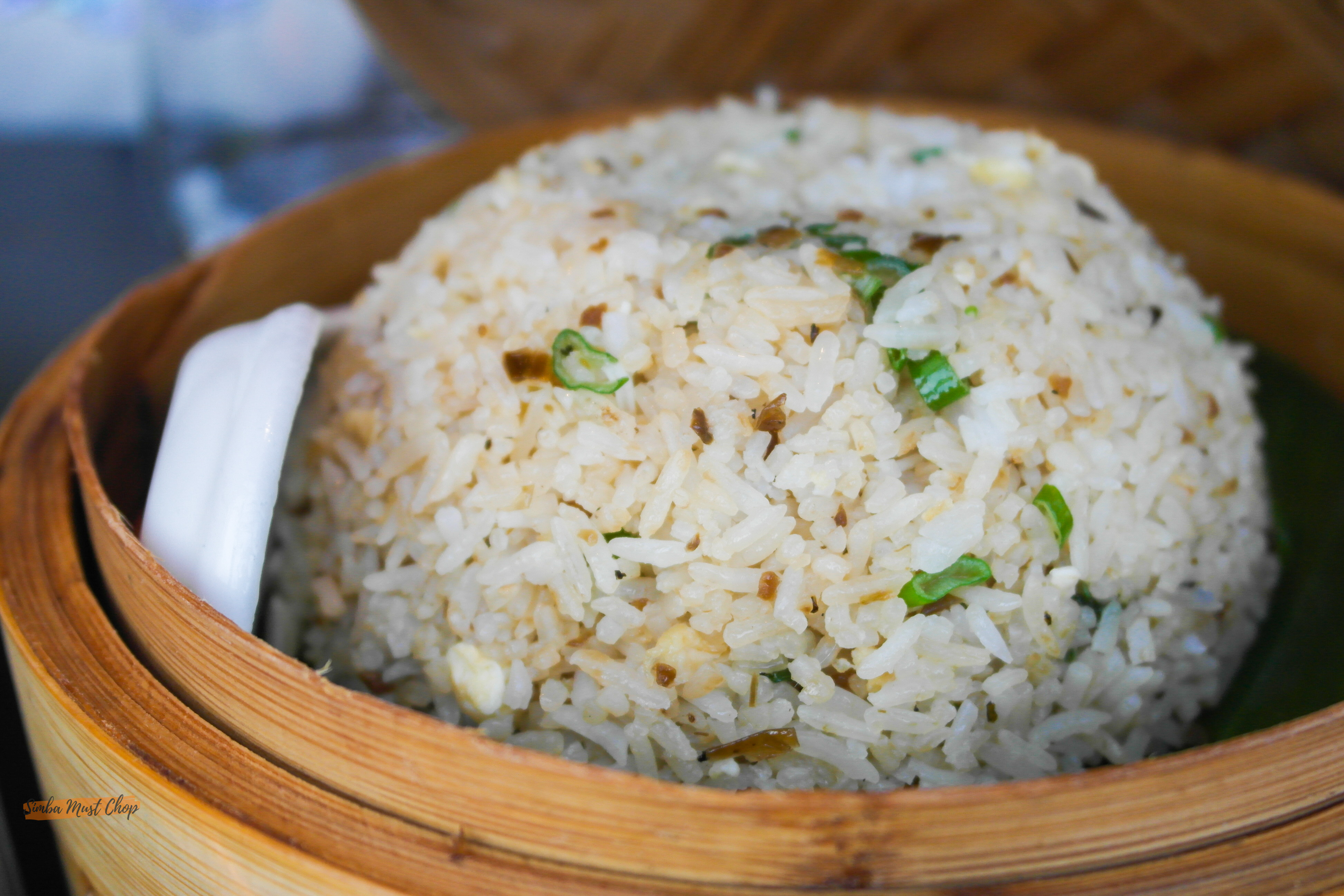 Wok-fried pak choi with garlic sauce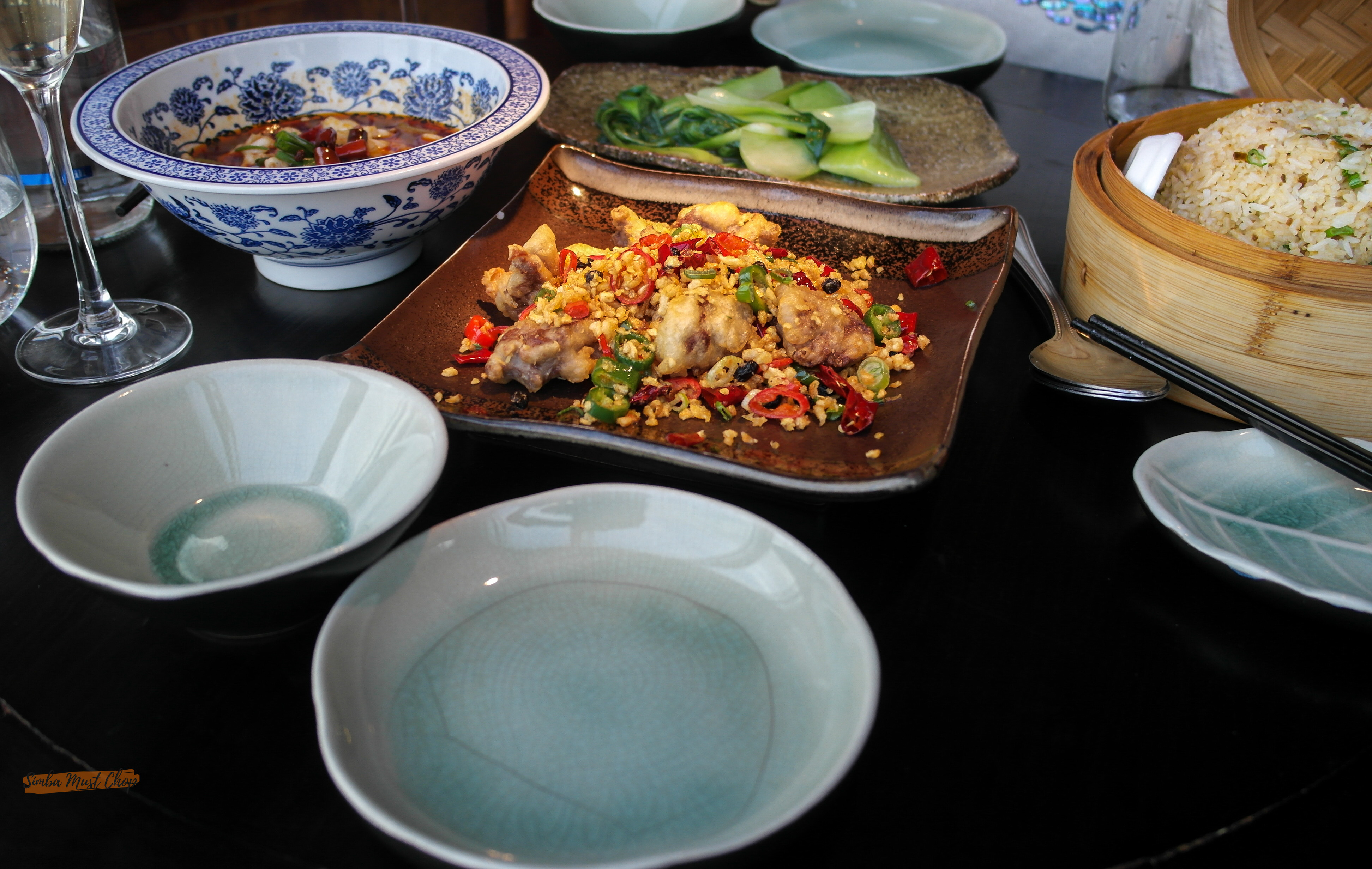 I served a reasonable portion of each on a side plate and went in for the crispy beef first when I unintentionally chewed on a chilli, I mean I love spicy food but I wasn't ready for that kind of fire so soon 🙁 😀 . I quickly washed it down with some water to cool off that heat before I proceeded to taste the chef's special rice along with some of the cuttlefish sauce. This rice was an absolute winner, it tasted so good that I ate majority of it without adding any sauce. As for the Pak choi, I left that to my companion. She cleared it all off the plate and it was safe to say that she loved it and generally loves her veg.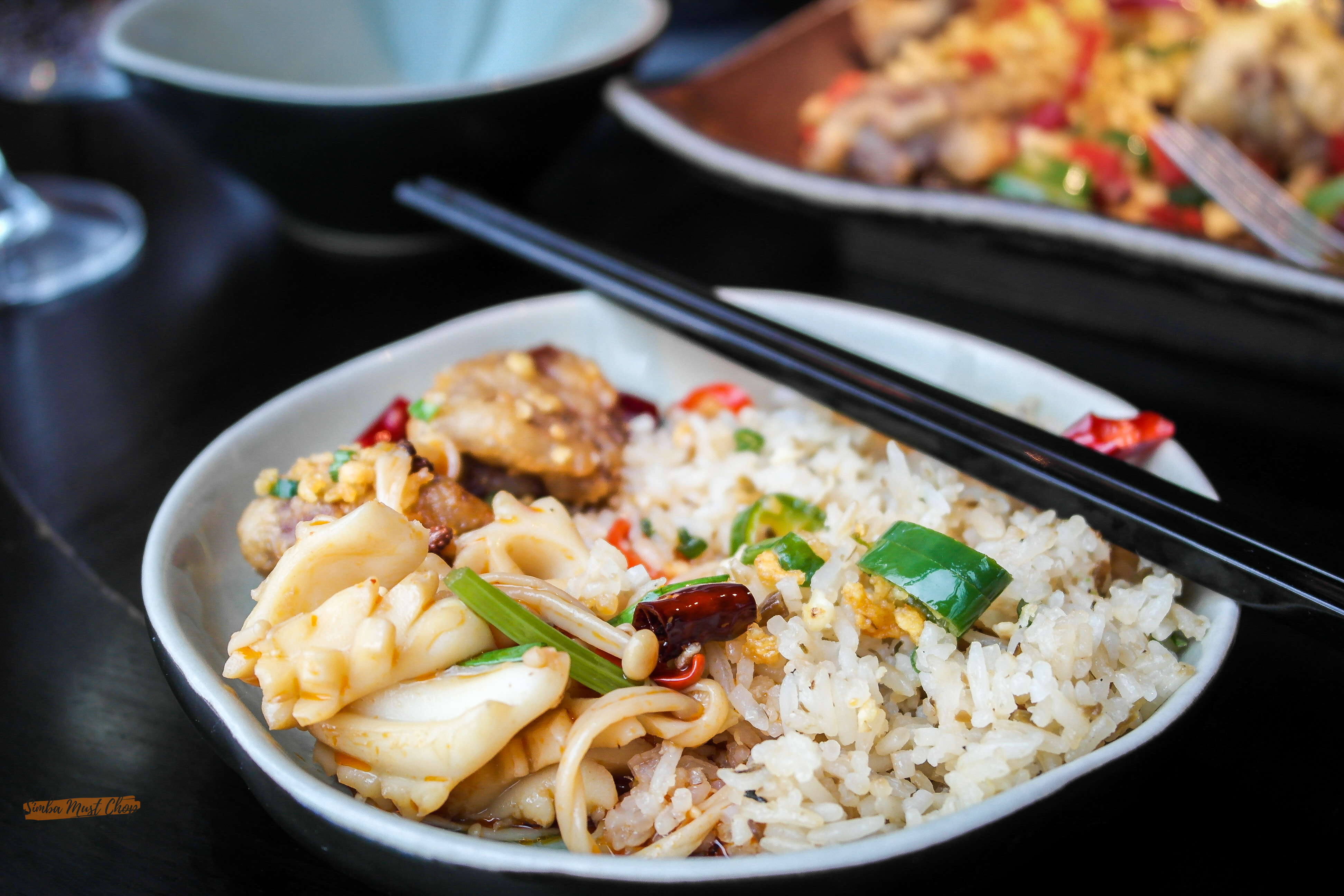 drinks
During our 3rd course, we both asked the bartender to show off his mixologist skills and some special cocktails for us. I requested for a Champagne based cocktail £16 (on the right) while my companion opted for a rum based cocktail £14 (on the left). Both cocktails arrived around the same time with our 4th course. 9/10 for his presentation skills and next we discovered his additional mixologist skills. For my cocktail he aimed for absolute simplicity using Moët & Chandon Champagne mixed with vanilla infused vodka, a lemon squeeze & light strawberry puree. I loved right from the moment I smelt it as I took my first sip, it was a refreshing mix that was full of flavour at the same time.
As for my companion's cocktail he created a Christmas inspired cocktail using Spiced rum for the cocktail base infused with what he referred to as 'special ingredients'. When I tasted it, I could smell a bit of cinnamon, a twist of orange zest….. I could have been wrong but it tasted so good but with not a doubt, it was way stronger than my cocktail.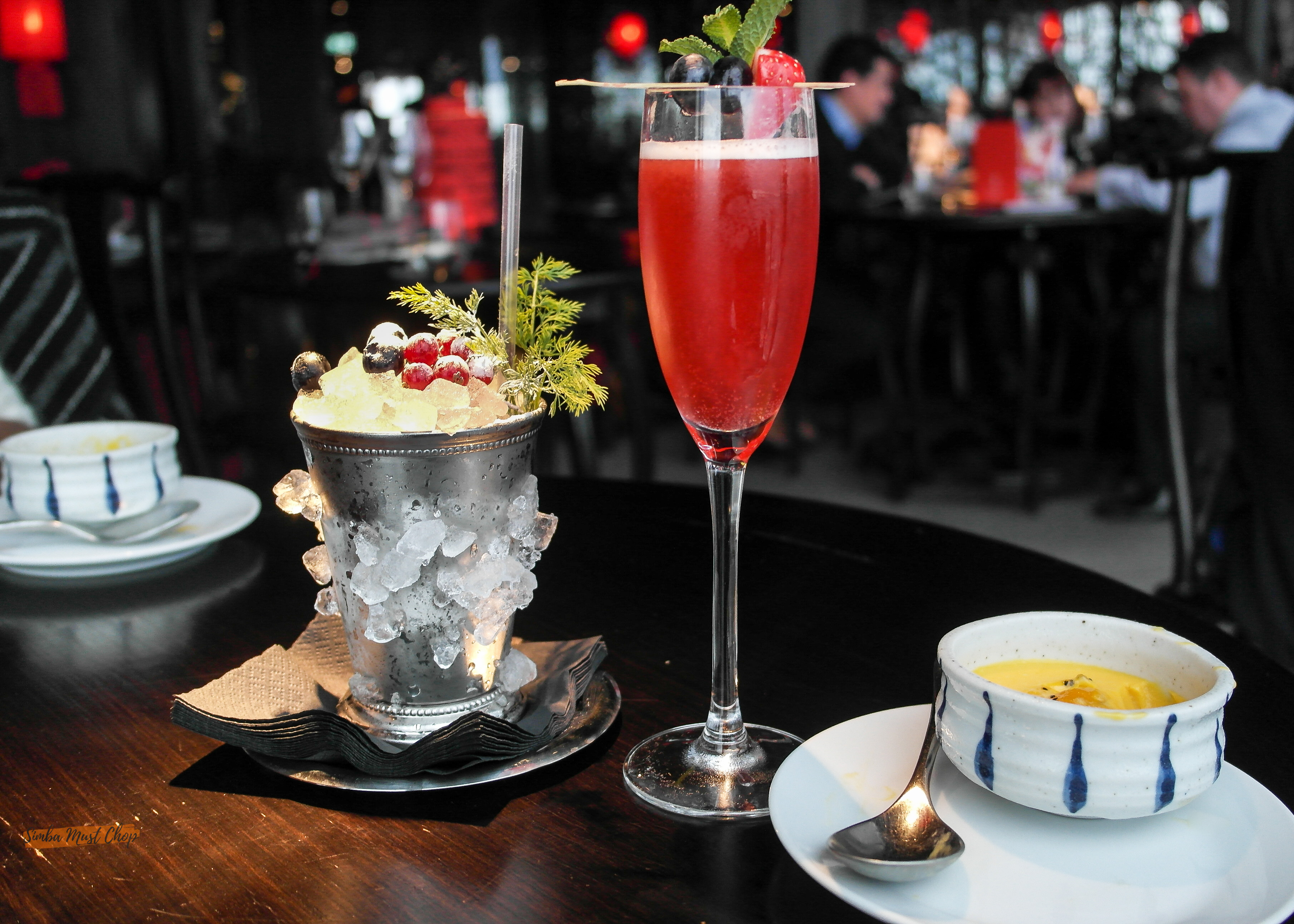 Fourth course
Mango pudding fruit salad
Would you ever say no to dessert? Well me neither, this simple mango pudding had a lovely combination the sweetness with that slightly sour taste kick made it tastier with each spoon fetch. Yum!!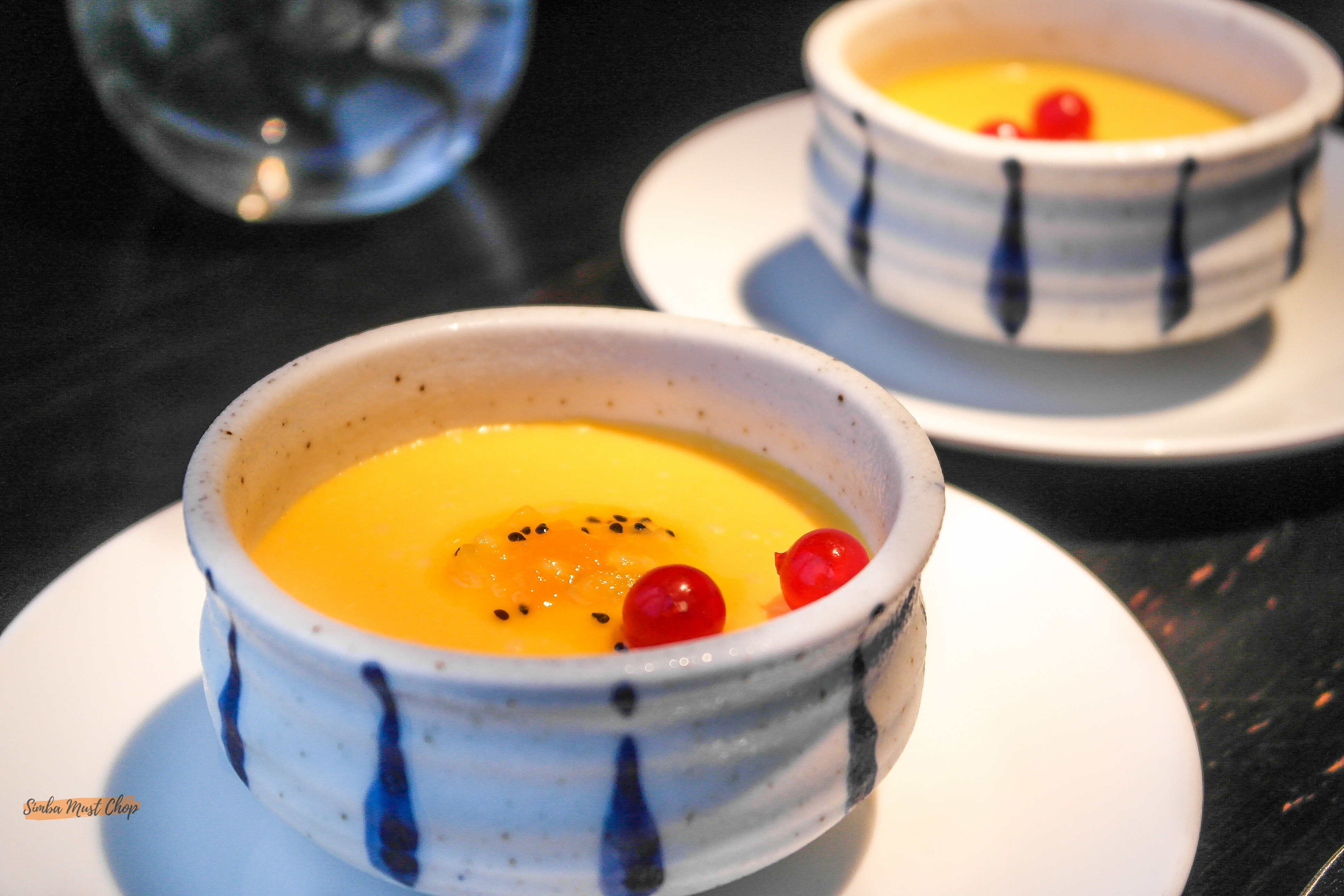 Overall
This lunch deal was a good value for money. I enjoyed each course with the little exception of the lamb broth that didn't really work for me. The atmosphere at Hutong is relaxing and the views are impeccable, I suggest you try visit them for dinner or some late evening drinks to catch the night London skyline views. The staff members are all very attentive and very professional.

Would I go back? Yes
Follow them, Try them:
Website | Instagram | Twitter | Facebook
Rating
4.2 out of 5
Food

Staff

Decor

Price

Average