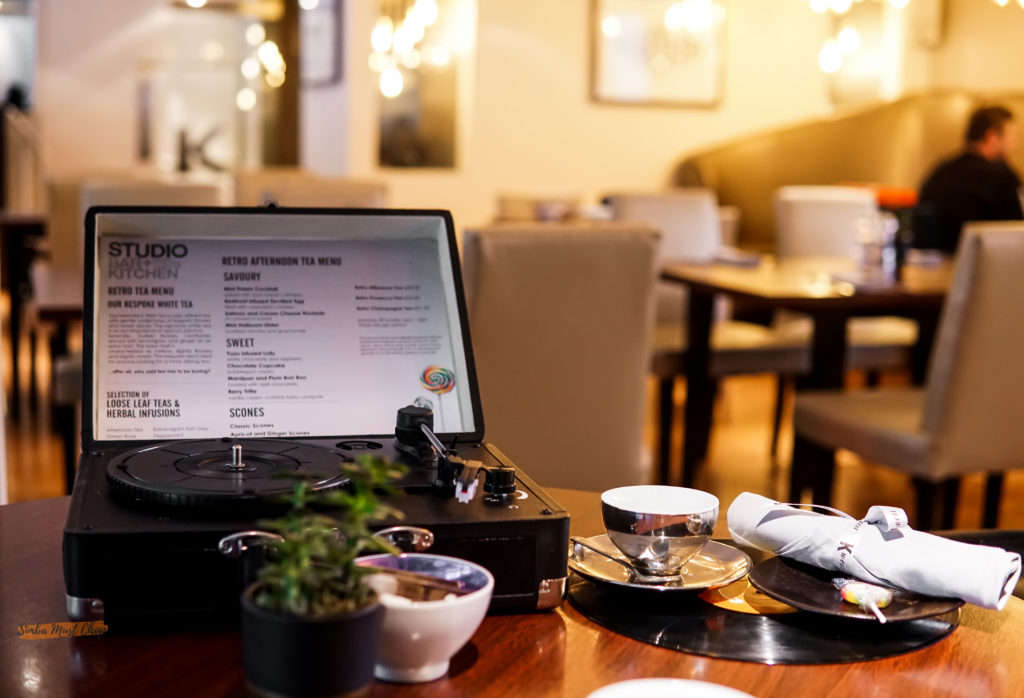 Enter a world of confectionary surprises with K West Hotel's Retro Afternoon Tea complete with your own takeaway Pick 'n' Mix bag full of classic sweets .
My companion & I recently visited Studio Kitchen to try out their unique Retro Afternoon Tea. Studio Kitchen is situated inside the beautiful K West Hotel where every order is served with a slice of glamour and a side-order of cool.
The team at K West Hotel created the ultimate throwback with a playful menu guaranteed to bring out the inner child in you, with your own takeaway Pick 'n' Mix bag full of classic sweets including Liquorice Allsorts, Assorted Rainbows and Coloured Candy Canes.
Studio Kitchen has created one of the most impressive food presentations on a table where plates are placed onto a Real Record Player and Phonograph Records used as placemats. And if it's your lucky day, they might even let you spin a record or two. 😀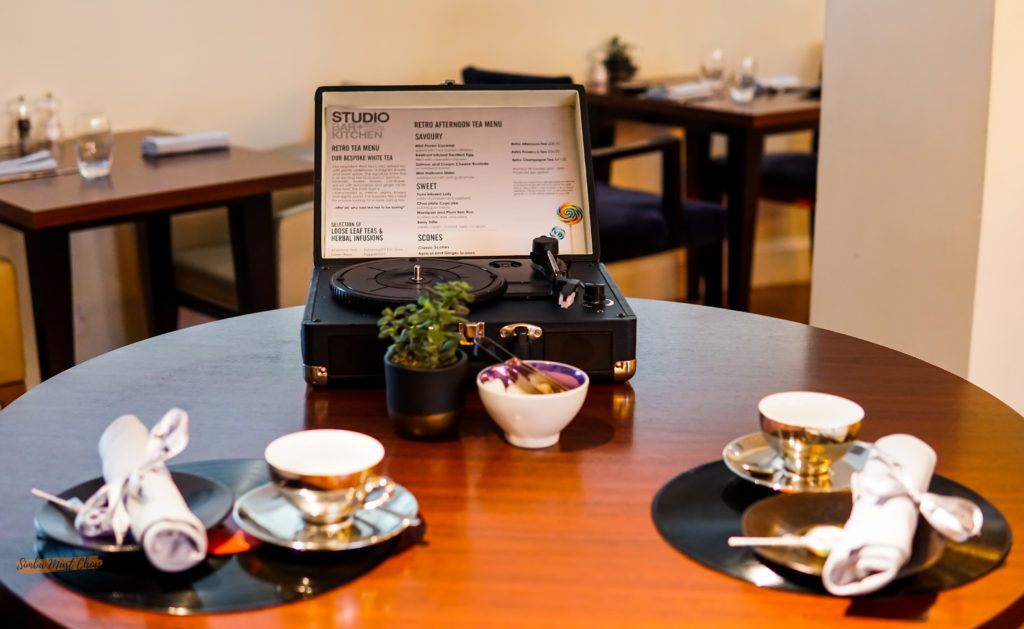 The Afternoon Tea's available between 2pm and 5pm Monday to Sunday and priced at £28.50 per person, the Retro Afternoon Tea is the perfect way to reminisce with friends and family. Push the boat out with the Retro Prosecco Afternoon Tea priced at £36.00 or the Retro Champagne Afternoon Tea for £41.00 which we opted for.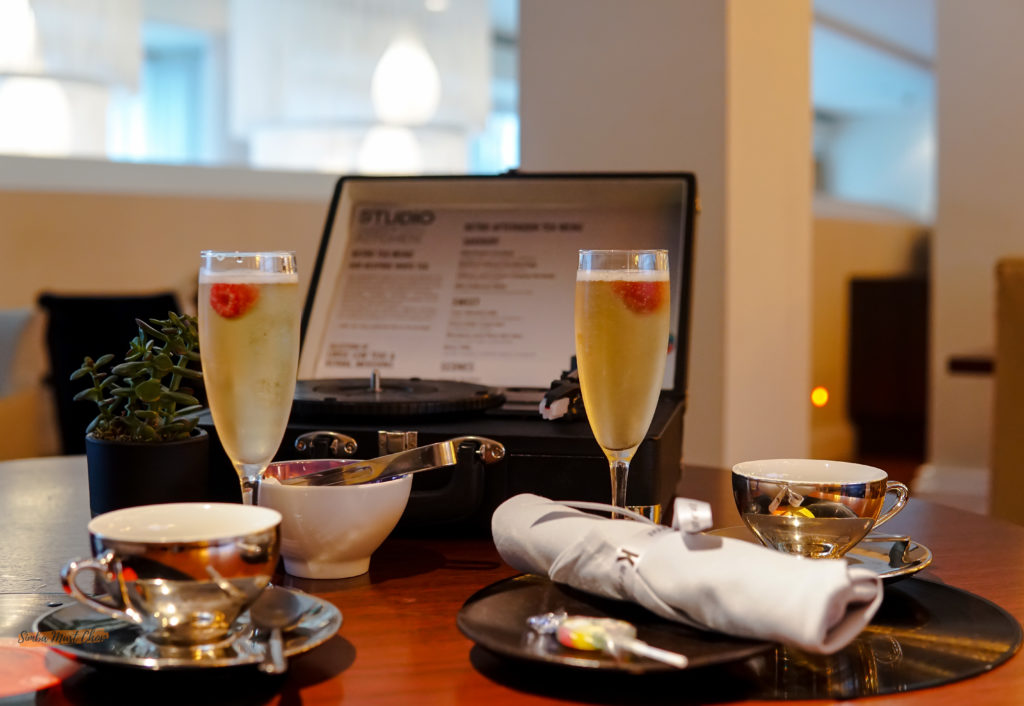 The innovative new afternoon tea includes scrumptious delights such as Berry Trifle with vanilla cream, custard & berry compote; and Marzipan & Plum Bonbon coated with dark chocolate.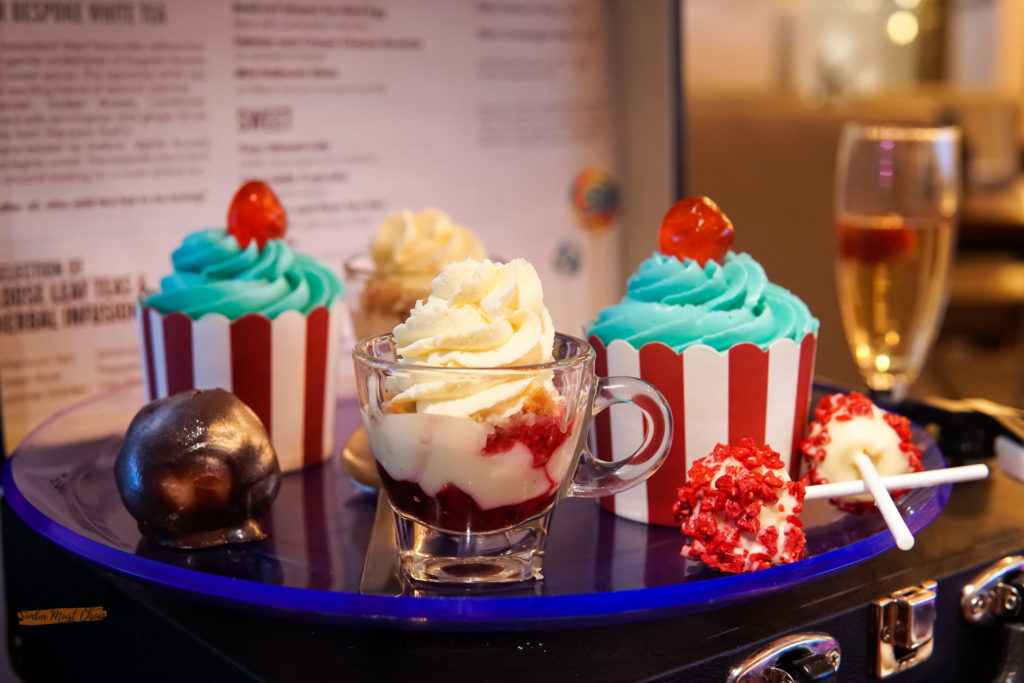 While savouries include Beetroot infused Devilled Egg filled with coronation chicken; Mini Halloumi Sliders with sun-dried tomato & guacamole; and Mini Prawn Cocktail spiked with Jack Daniel's Whiskey. Guests can also indulge in some Apricot and Ginger Scones served with clotted cream and strawberry jam.
All the savouries were flavoursome and cooked to perfection, especially the Beetroot infused Devilled Eggs which absolutely blew our minds and made it to top of our list.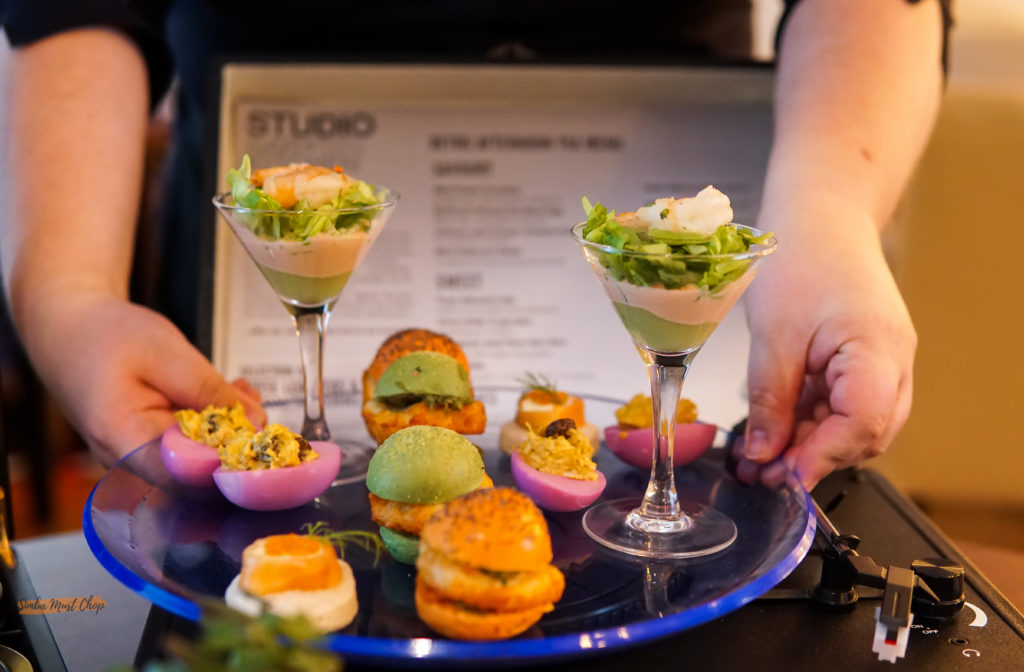 The team at K West have carefully crafted a daring blend of floral flavours and sweet spices to complement this quirky afternoon tea. And my favourite of them all, the bespoke White Tea blended with jasmine, lavender and mullein flowers with lemongrass and ginger for that extra twist.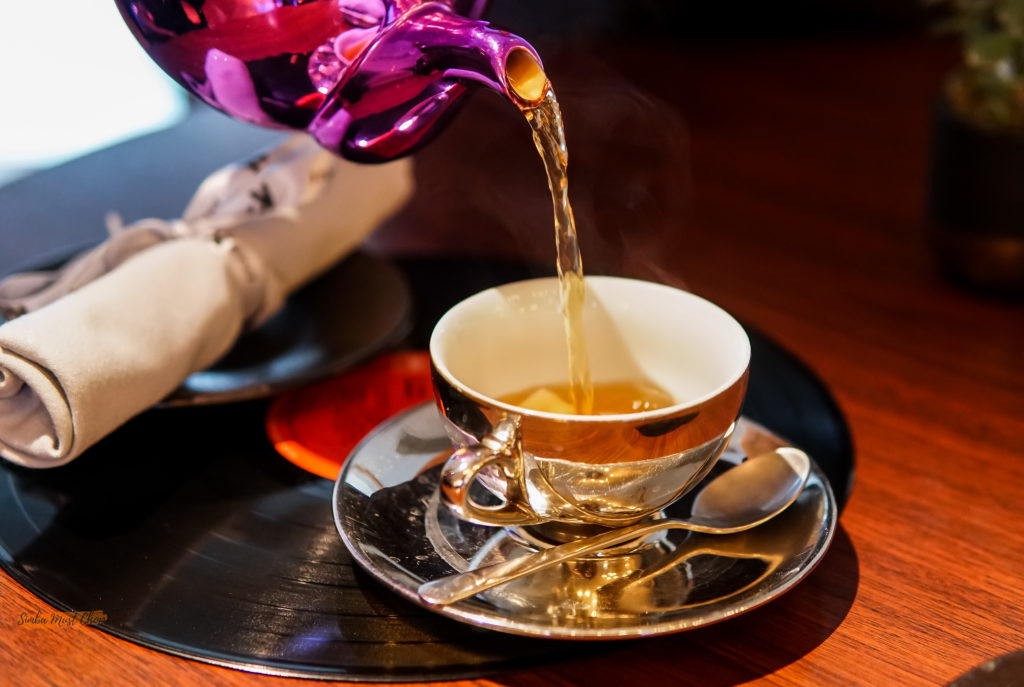 Bespoke White Tea Blend
Overall
K West Hotel's Retro Afternoon tea has to be one of the best afternoon tea experiences in London. Set in a fun and vibrant ambience fused with ultimate relaxation in a prime location. Fashionable areas such as Notting Hill, Portobello Road and Kensington are also just a short walk away. The staff were very attentive, helpful and professional , making our whole dining experience simply unforgettable.
I highly recommend their afternoon tea for you're bound to have a memorable experience. 😀
Thank you to the K West team for having us. 🙂
Follow my blog on BLOGLOVIN' | Subscribe to my YouTube Channel

Would I go back? YES
FOLLOW THEM, TRY THEM
Website | Instagram | Twitter | Facebook
RATING
4.8 out of 5
Food

Staff

Decor

Price

Average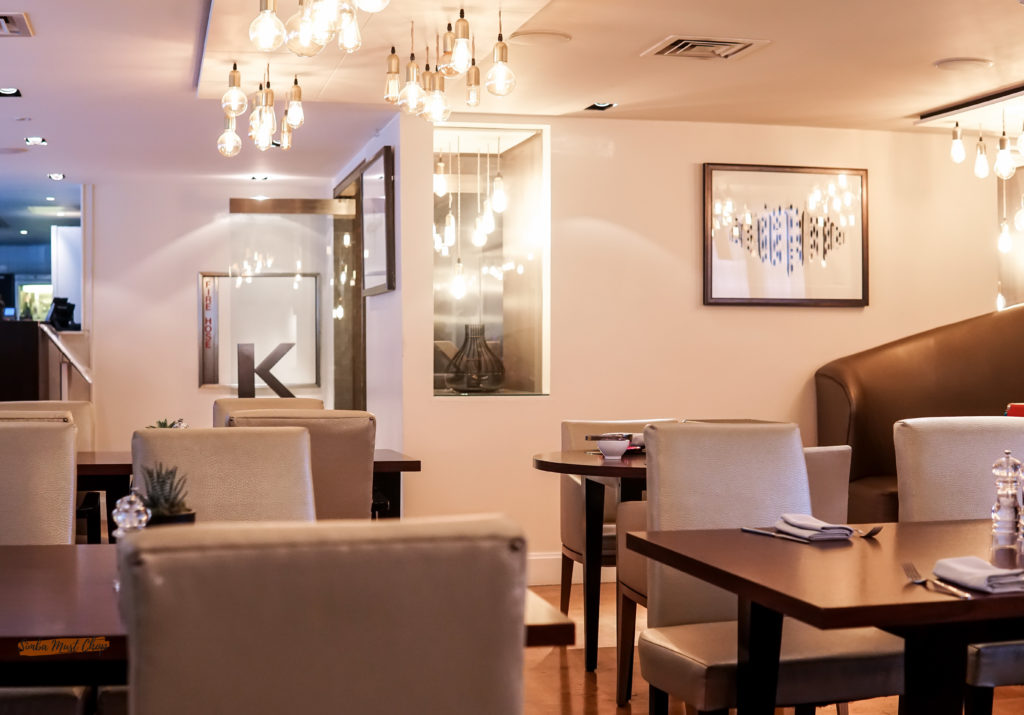 [rank_math_rich_snippet]