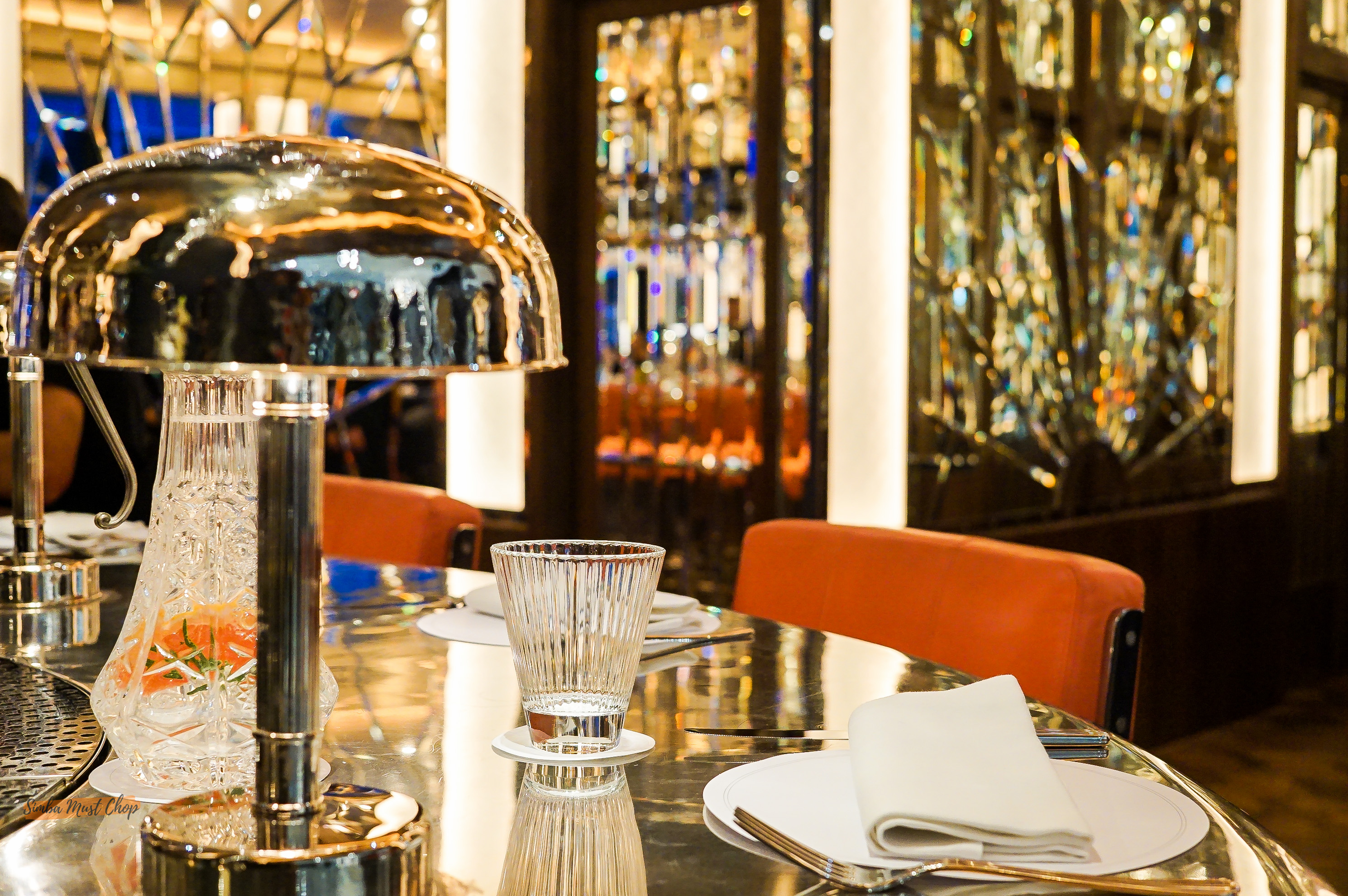 Do you love dining in a chic Art-Deco ambiance or even simply appreciate art? Well you might need to update your to-do list with a visit to London's new destination restaurant and bar.
Brasserie Of Light is Selfridges' first after-hours dining restaurant that is being referred to as "London's Ultimate destination restaurant". It opened its doors to the public on 22nd November '18, offering a mixture of classic British and internationally-inspired dishes.
When you arrive at the restaurant's entrance, you will be stunned by their vibrant bar setting with beautiful pink leather bar stools which translate across to rich blue and mustard leather chairs in the dining area. And depending on where you're sat in the dining area, you will have sight of their beautiful Private Dining Room as shown in video here. I love the beautiful mirrored walls throughout the restaurant by designer Martin Brudnizki. These mirrors exaggerate the interior of the restaurant giving it that additional grand look. However, the main attraction, the restaurant's piece de resistance was "London's largest scale artwork" by Damien Hirst.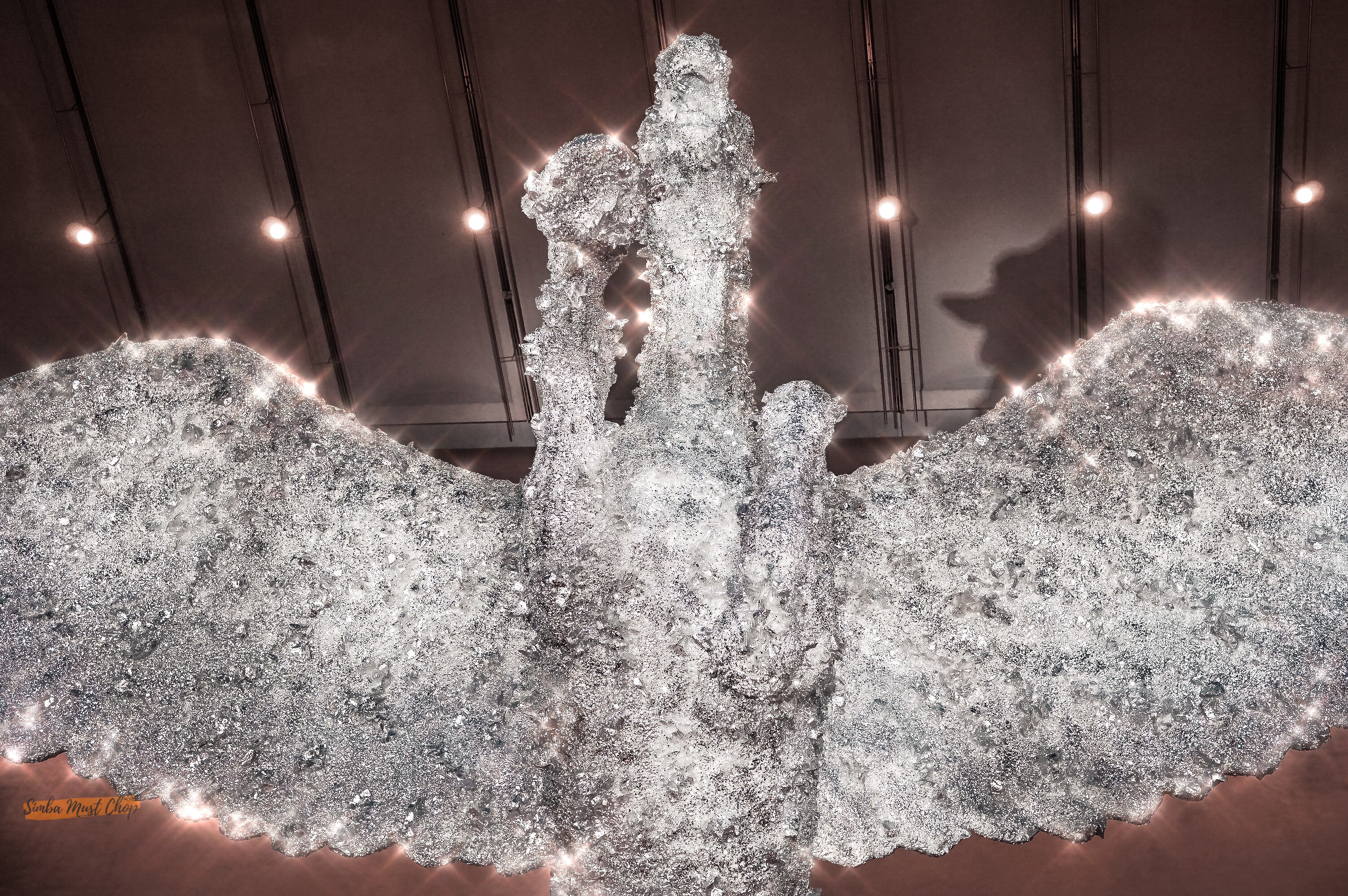 This centrepiece is a 24ft Crystal encrusted statue of The Pegasus with a 40ft wingspan. In his own words Hirst said: "I love the myth of the Pegasus and this is such an exciting project and I love the scale of it. I hope it's going to look like something beautiful from another world." Indeed he brought his vision to light. (See The Pegasus in video here)
Although the restaurant welcomes walk-ins on a first come first serve basis, I highly recommend booking a table before showing up. I had secured a reservation for Monday 26th but my friend and I happened to be in Selfridges on Saturday 24th. Deciding to shoot two birds with one stone (as you say) we decided to try our luck by heading there for a late lunch. On arrival we were given waiting time of up to 30min with the option of waiting by the bar, which was a good idea to begin with. At the bar we ordered some drinks while familiarising ourselves with the menu.
Below is a Video version of my visit for those of you that may prefer to see it all in motion. And for those who would like to continue reading, the written review continues just below the Video. Enjoy. 🙂
After waiting over 30mins we were then informed that a table wouldn't be available for another hour because management had to 'pace the restaurant' 🙁 However, we were given the option to dine at the bar but we both agreed that it wouldn't give us the complete dining experience. We compromised and decided to have our starter at the bar while we continued to wait.
Drinks
Strawberry Kisses (£4.75) On the Left
A non-alcoholic Strawberry-based cocktail made with Strawberry Purée, Pineapple, Cranberry, Fresh Lemon and Orgeat Syrup. Ordered by my companion, she loved it. I had a sip and loved its nice rich strawberry taste, so refreshing.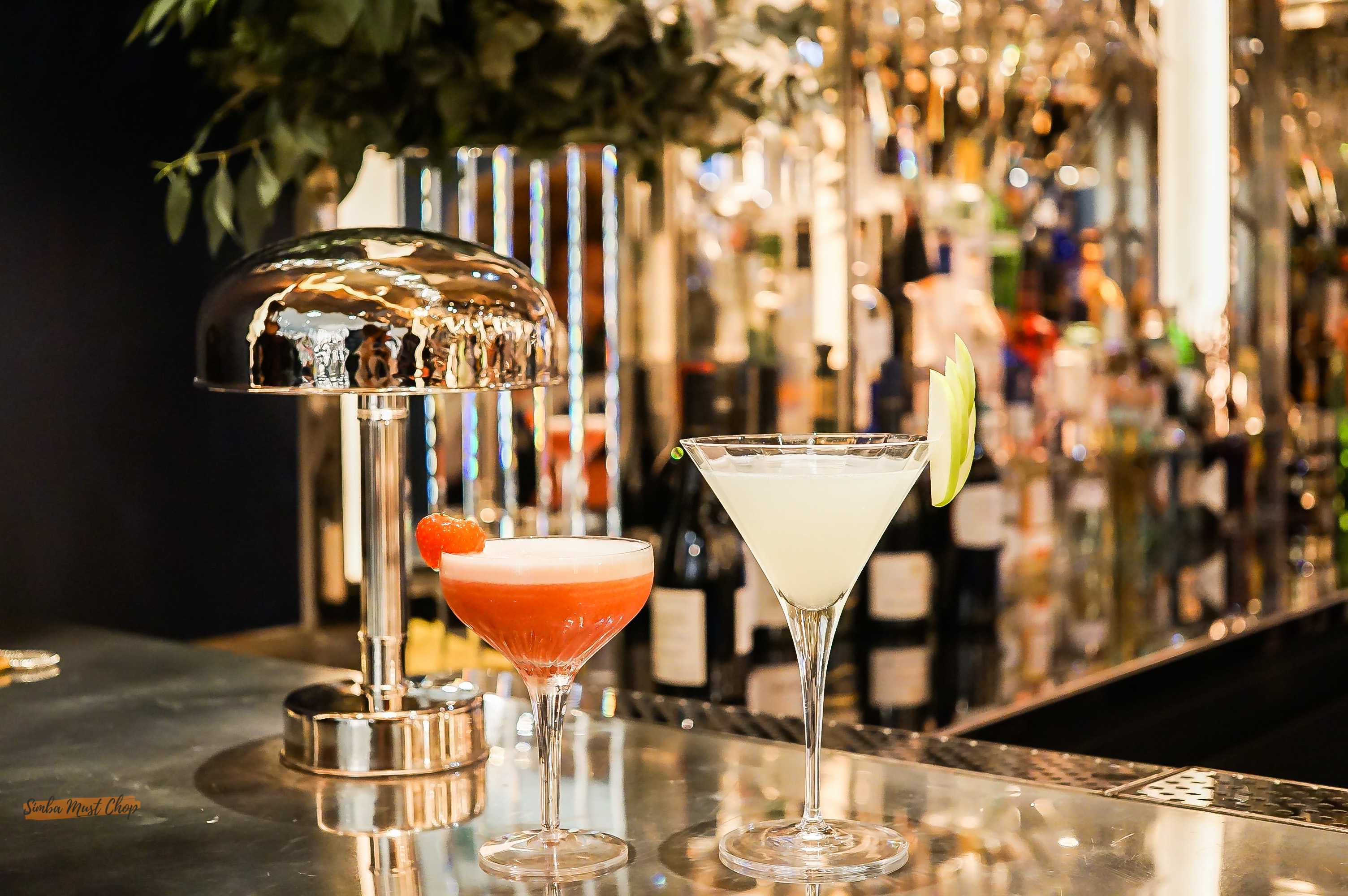 Bramble (£9.50) On the Right
A Gin-based cocktail made with Beefeater Gin, St. Germain Elderflower, apple juice, lemon juice & syrup. This was specially mixed for me by the bartender. I would rate his mixologist skills 9.9 out of 10. I loved the notes of the Elderflower which complimented the entire mix.
Starter
Wild Mushroom and Truffle Rice Balls (£5.50)
Also known as 'Truffle Arancini' one of my favourite starters on any menu, I can never resist them. These were so scrumptious just as I expected. ( we should have ordered for more)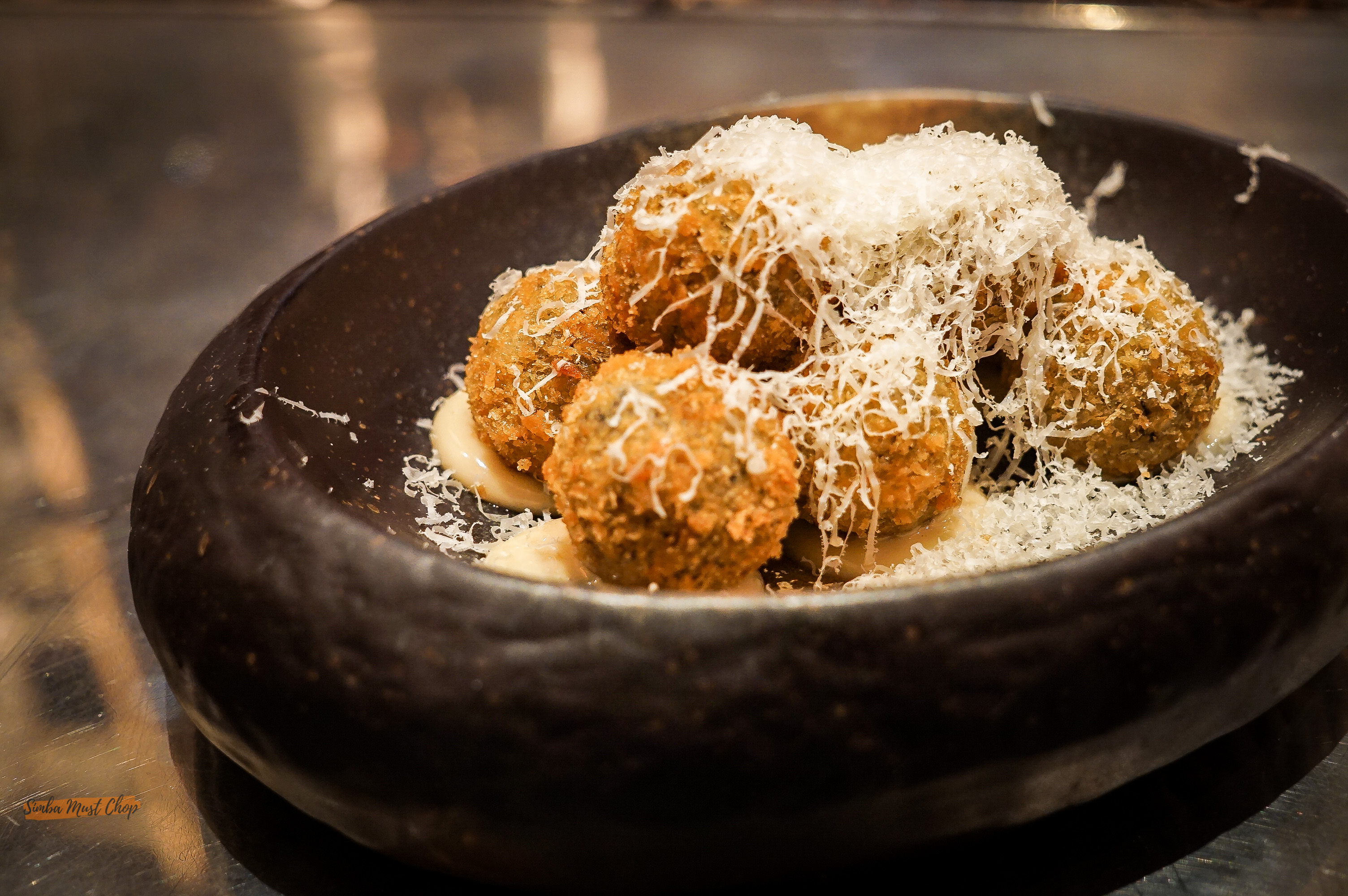 We also ordered some delicious Fries (£3.50) with some Parmesan cheese on the side. (Not Pictured) These were so tasty with a light crunch on the outside and perfected softness on the inside.
After finishing our starters, we were still left with another 25min until our table was ready. Luckily we didn't have to wait that long because shortly after we were directed to our table, Happy days! 😀 It was a little beautifully set table for 2 with a mirrored top spotless surface with a clear reflection of the 'glittering Pegasus' situated just above us. ( See in video here)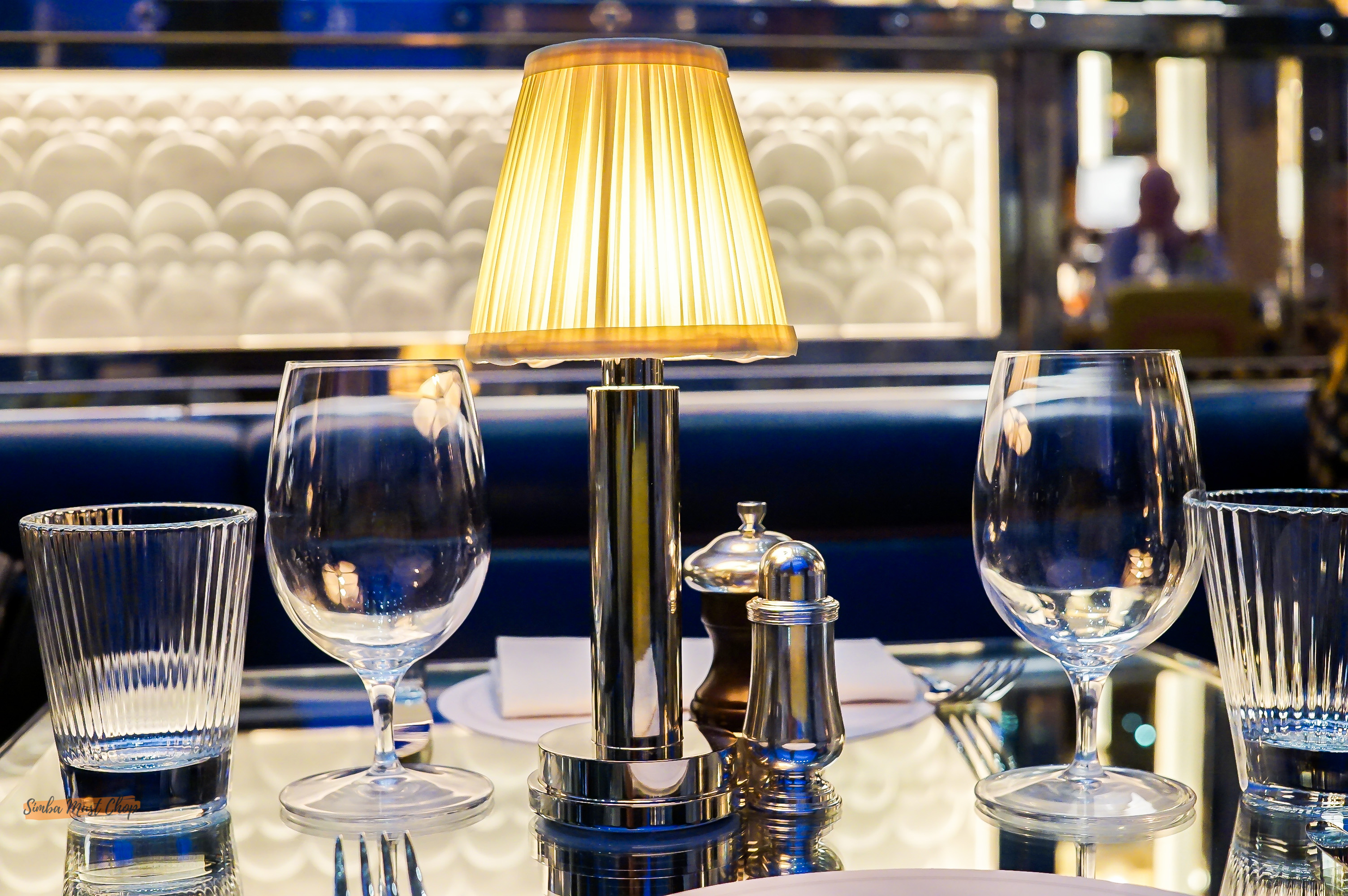 Mains
Flat-iron Chicken (£15.95)
Served with Wild Mushroom Sauce and Truffled Mashed Potato.
Now I must clarify that I don't love and am not one to order chicken normally but when I saw this plate of chicken on the table to my right, I suddenly wanted it. ( I call this eating with the eyes 😀 ) When my chicken arrived, I could smell the beautiful truffle from the mash and this was a good start, so I went in to taste the mash first, followed by the light brown sauce and I loved it. Next was the chicken, it tasted good and even better with the mushroom sauce poured over it. But I just couldn't get myself to eat much of it. (I hope this makes sense). So I carried on eating all the mash with the mushroom sauce which I truly enjoyed.
To add: This dish was quite popular, I noticed a few guests having it.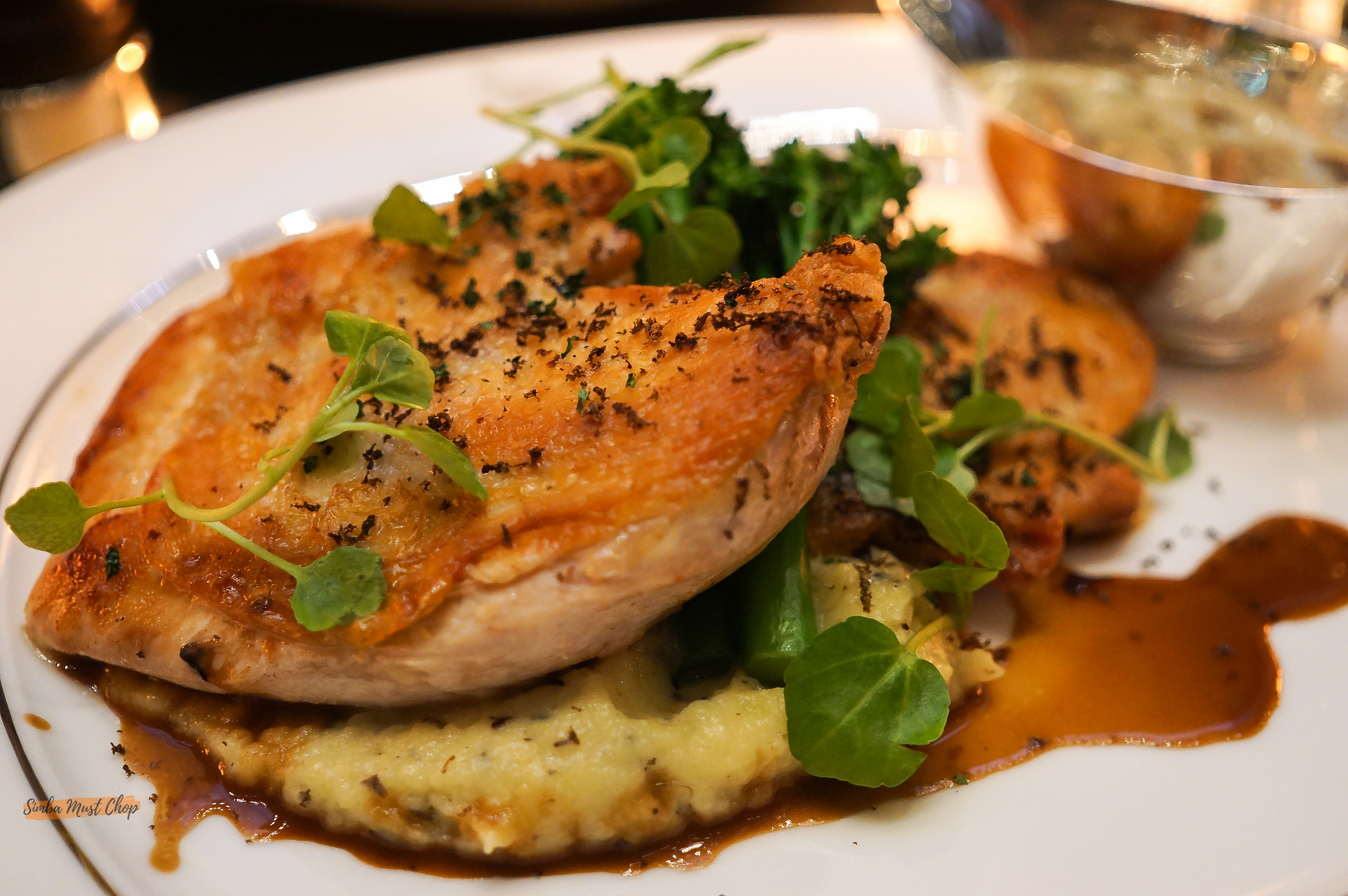 Now I had my eyes on my companion's cod who loves me enough to trust me with her fish, knowing well enough my love for fish. 🙂
Blackened Cod (£16.50)
Served with Charred Long Stem Broccoli and Wasabi Mayo.
This sauce on the cod was delicious and flavourful however when it came to the texture of the cod, we both expected it to be slightly softer but its texture was like that of a 'steamed tuna'. She also added that she barely tasted wasabi in the Mayo and didn't enjoy the pickled salad. With all that said, besides her expectations of the cod she acknowledged that it was a good meal that needed some adjustments.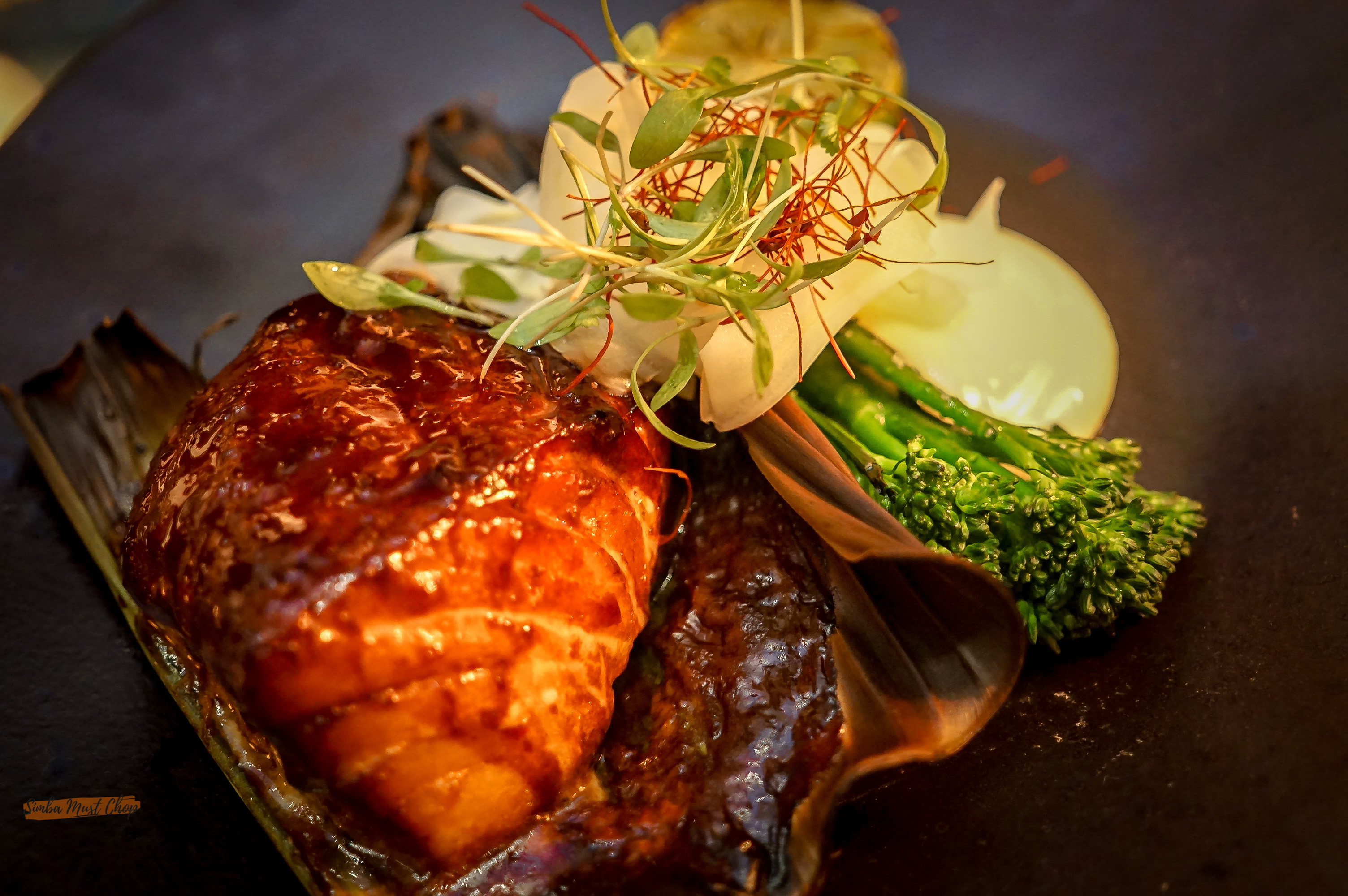 Taking our comments into consideration, some one from the management team came to have a word with us. He explained that the texture of the cod is a result of the style of cooking which differs from the way 'Asian Miso Black cod' is cooked. In regards to the Wasabi Mayo, he said the chefs intentionally put less of it because they know wasabi can be strong and not everyone likes the intensity. He also added that he took all suggestions and comments on board.
Dessert
Orbit (£8.75)
Made with Dark Chocolate Mousse, Hazelnut Praline Ice Cream, Milk Foam, Honeycomb & Popping Candy.
This right here blew my mind, from the detailed plating, the shimmery glow and most of all the different flavours put together. This was simply the highlight to our lunch experience. We both LOVED it. ( See the dessert in video here )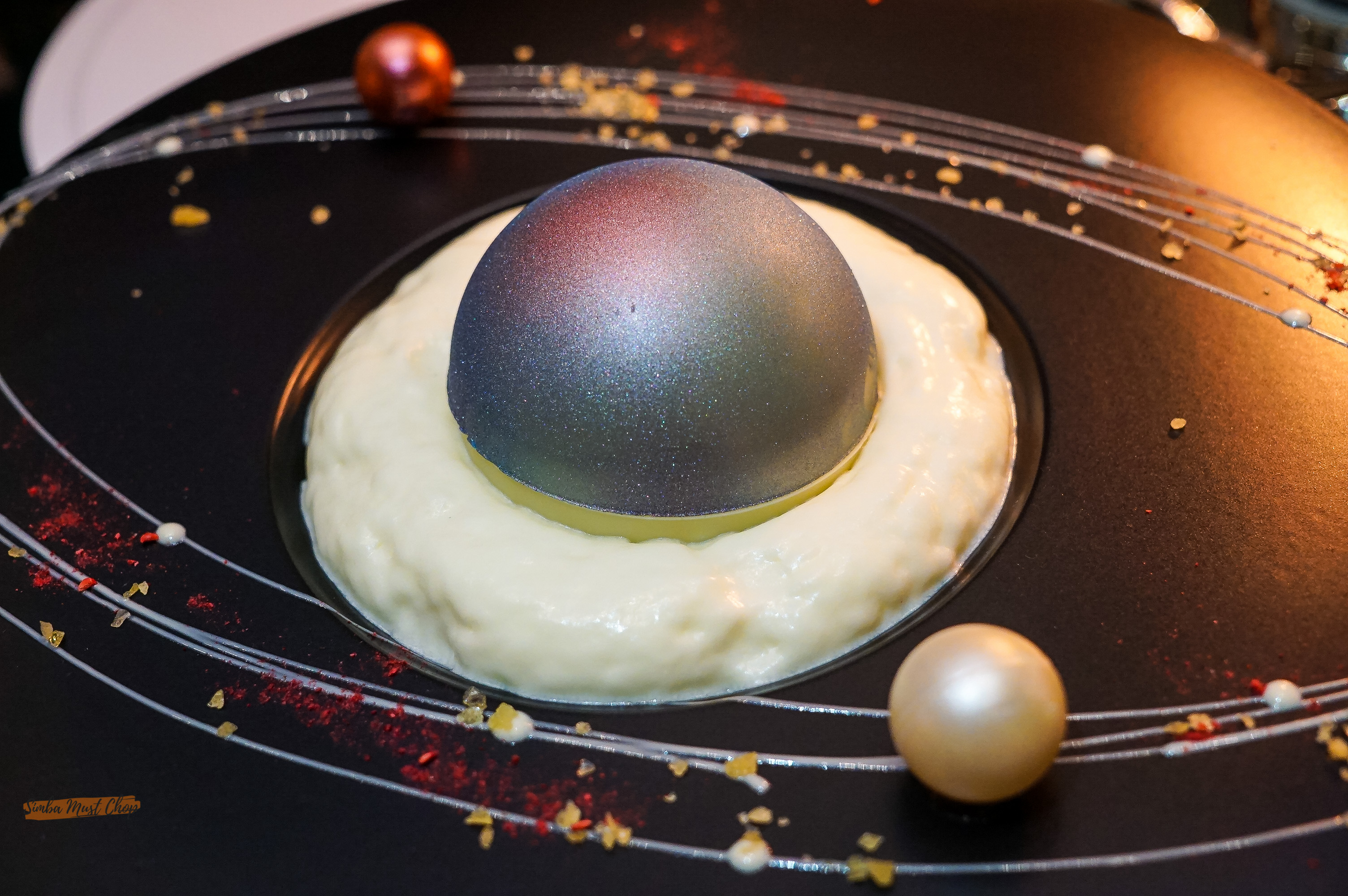 Overall
Besides the long wait on arrival, we had a generally good experience. The staff were very attentive and helpful. All our food come out on time. During my next visit, I plan to try some of their signature cocktails Est.1909 (£9.75) and The Queen Of Time (£12.50)which is named after Gilbert Beyes' sculpture above the entrance to Selfridges. And explore their food menu a bit more.

Would I go back? Yes
Follow them, Try them
Website | Instagram | Facebook
Rating
4.3 out of 5
Food

Staff

Decor

Price

Average