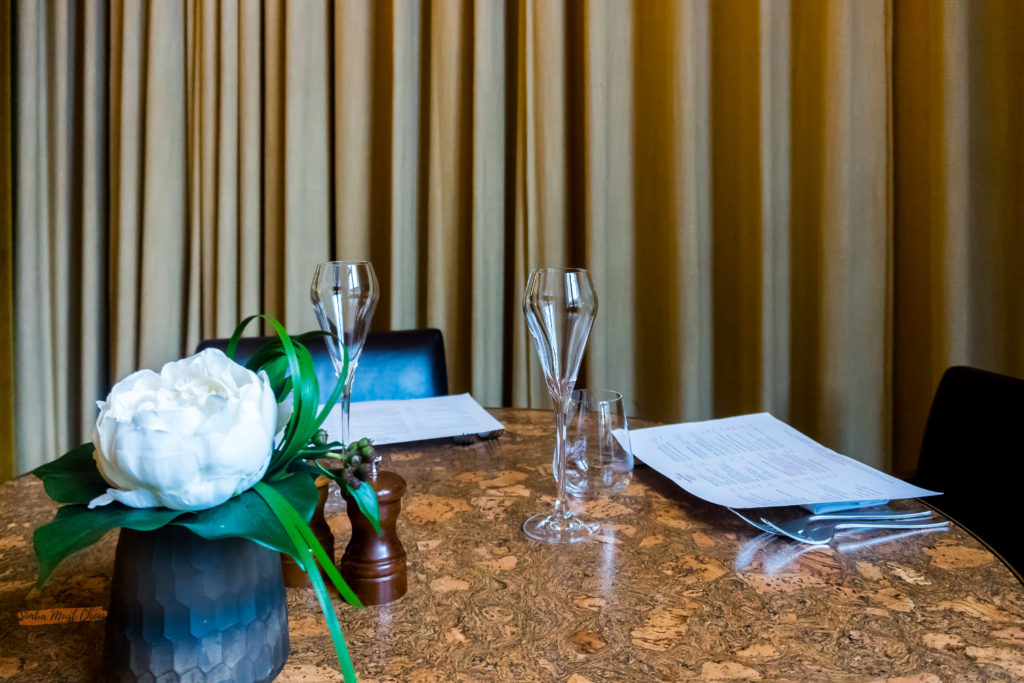 What makes your breakfast perfectly complete? If it's Eggs, then Searcys St Pancras is Egg-xactly where you need to be. Their Eggs-travagant new Breakfast Menu is simply Eggs-xemptional. Hint hint "just might be the best Hollandaise sauce ever!"
I recently visited Searcys St Pancras Brasserie & Champagne Bar, Awarded Europe's Longest Bar. Searcys has 25 iconic venues across the UK, serving fresh, modern dishes that focus on sustainability, local produce and world-class service standards. The Brasserie & Champagne Bar are situated on the Upper Floor of the iconic St Pancras Station. With a steadily look across the entire station terminal.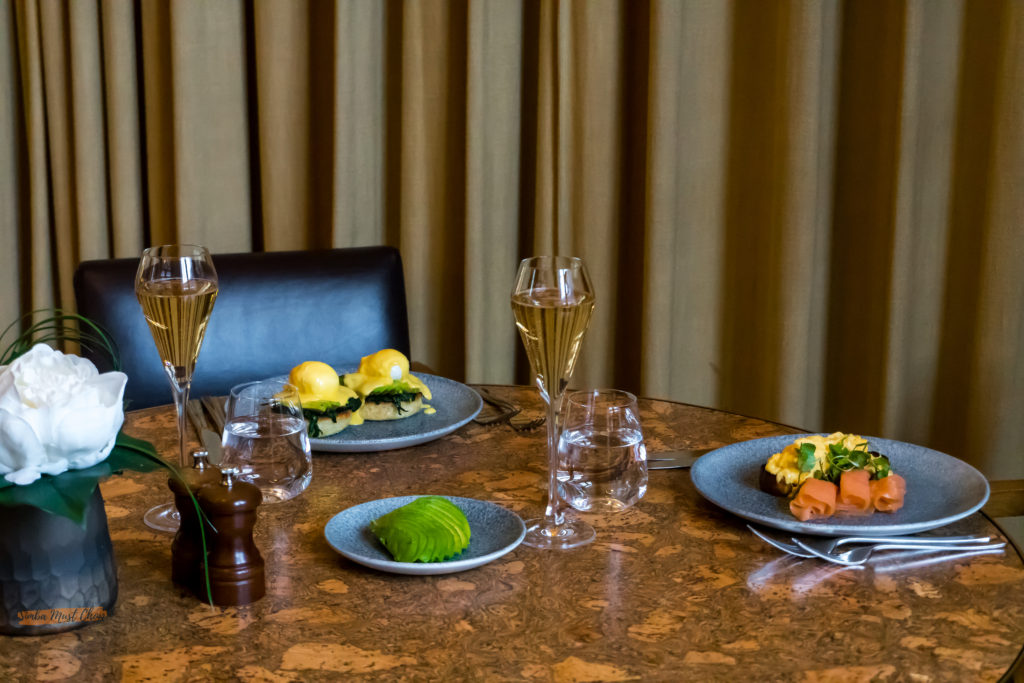 Let's talk breakfast….. 🙂
On arrival my guest and I were warmly welcomed by the restaurant's manager Thomas, while our eyes feasted on the beautiful Egg display just by the Brasserie entrance. The display showcases the new egg breakfast menu, celebrating the finest British eggs from Clarence Court in no less than twelve different ways.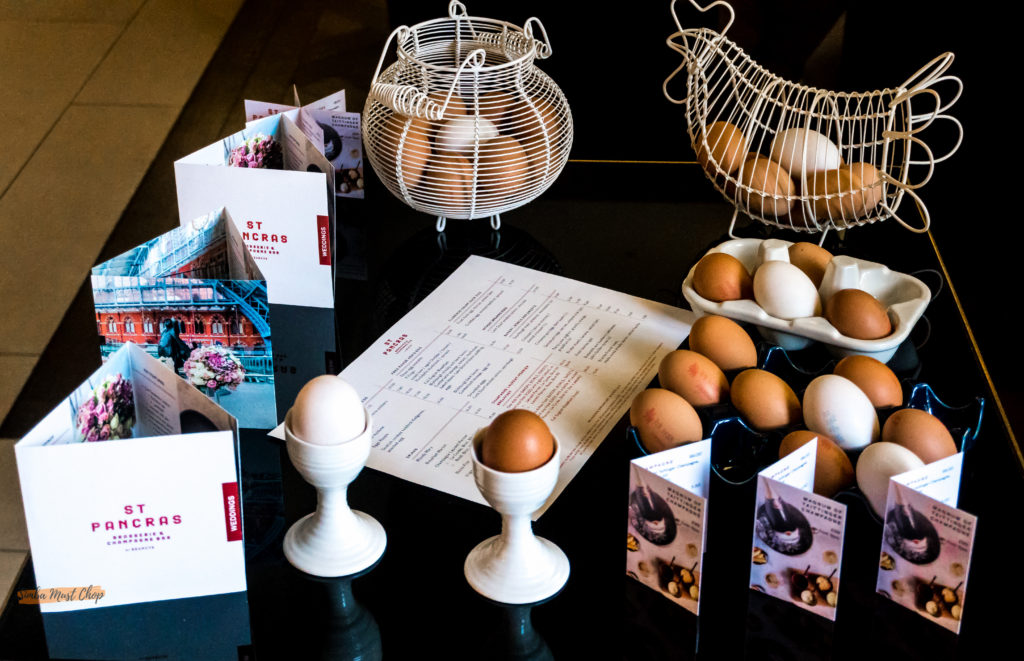 Breakfast is available as early as 7am. This makes it an excellent addition to the station's early-morning offering, and a perfect treat before embarking on your journey. The menu is served from Monday to Saturday until 11am in both the brasserie and Champagne Bar, meaning it's also ideal for business meetings ahead of a busy day in the city.
We opted to have our breakfast inside the elegant Brasserie with an Art Deco designed by Martin Brudnizki inspired by the '20s. Its oak wooden floors offset the glistening gold ceilings complement the restaurant's setting.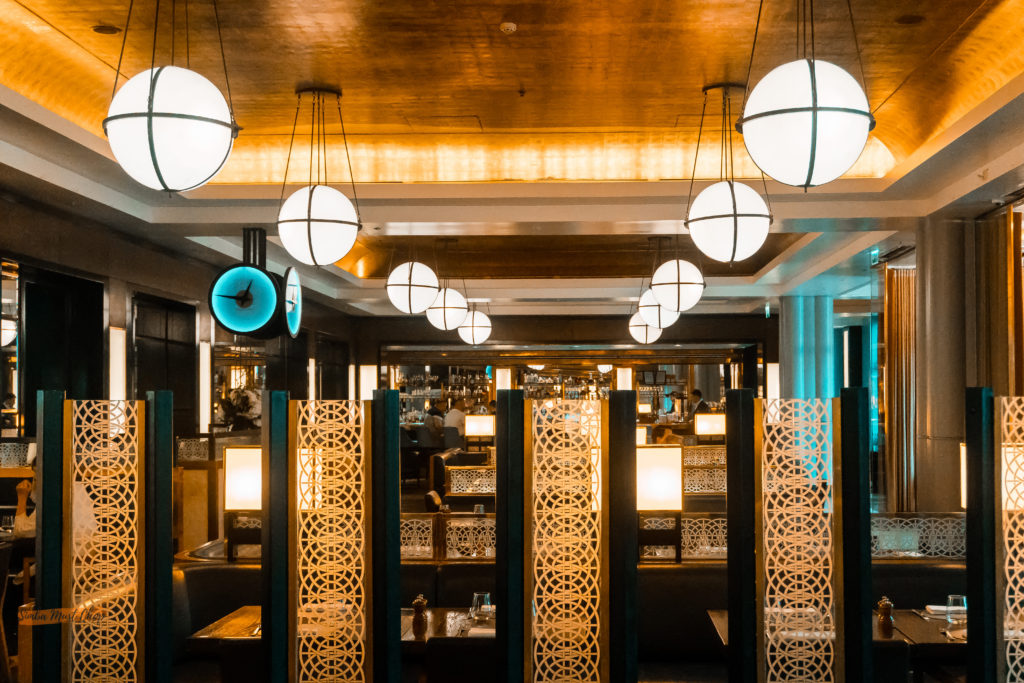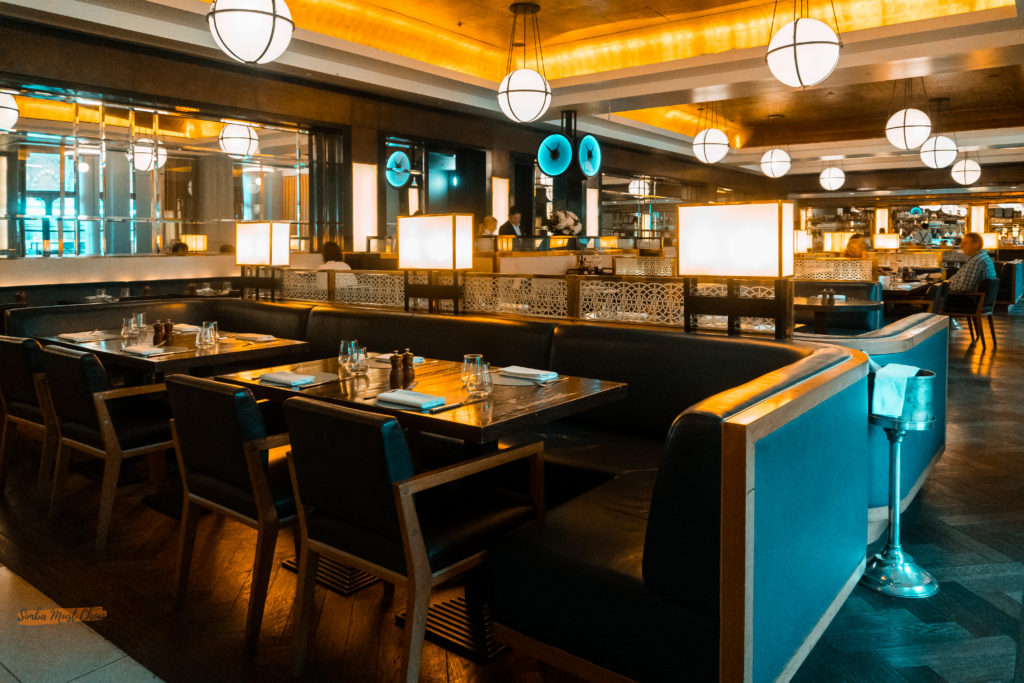 searcys champagne
As we explored the menu, we enjoyed some of Searcys House Champagne. Guests have a champagne upgrade option for a £5 supplement charge, if ordering a full english breakfast. Now, I know most days a cup of coffee helps kick start a day but some days a cheeky glass of bubbly does the job too. 😀 And so did this champagne, it was refreshing, pleasantly sparkling with an underlying fruitiness.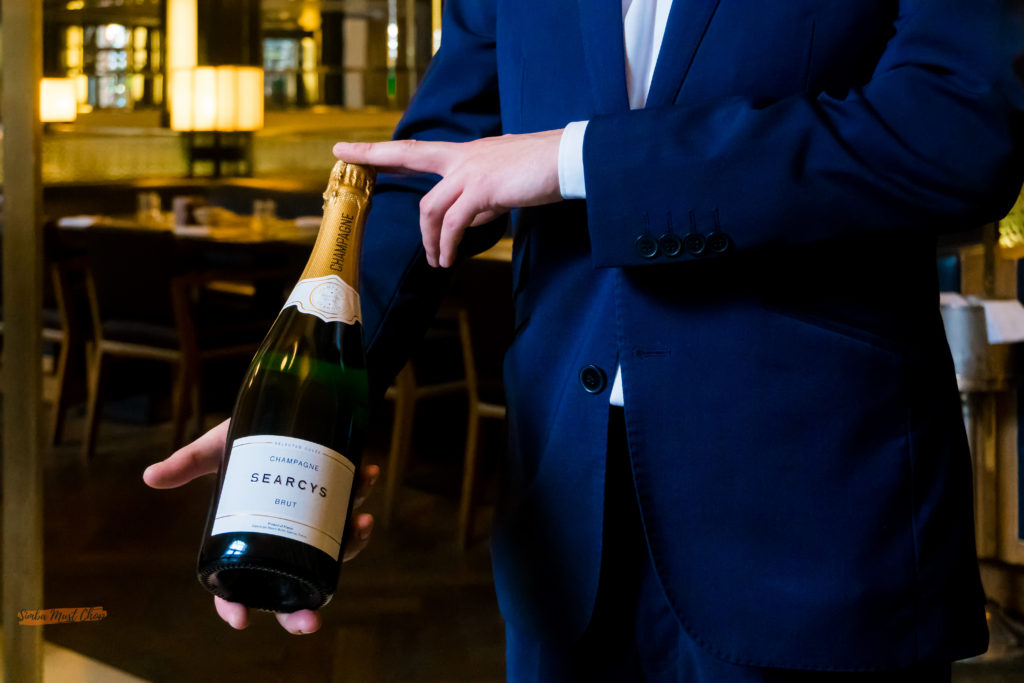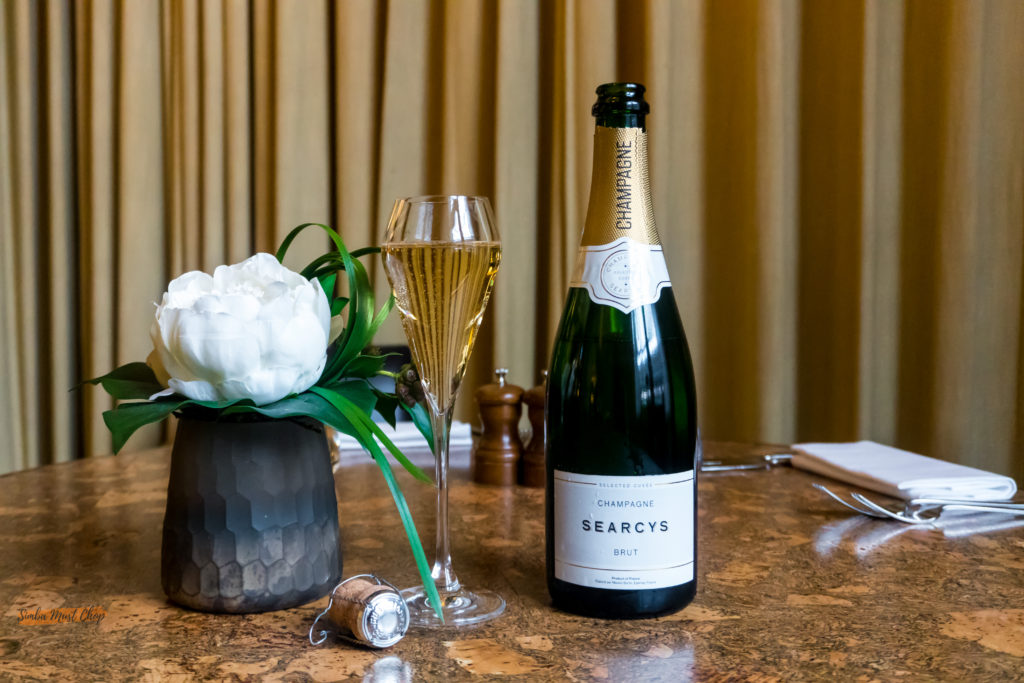 breakfast offering
Searcys' Executive Chef Colin Layfield takes the humble egg, the cornerstone of every good breakfast offering, and shows just how diverse this ingredient can be. Creative dishes such as a Coddled duck egg, Scottish smoked haddock and spinach sit alongside more classic options like Eggs Royale, soft boiled eggs and marmite soldiers or St Pancras Brasserie's much-loved Scrambled eggs, Loch Duart smoked salmon and sourdough. A decadent Fried duck egg with chorizo and potato hash also makes an appearance, and of course no breakfast menu would be complete without a show-stopping Full English.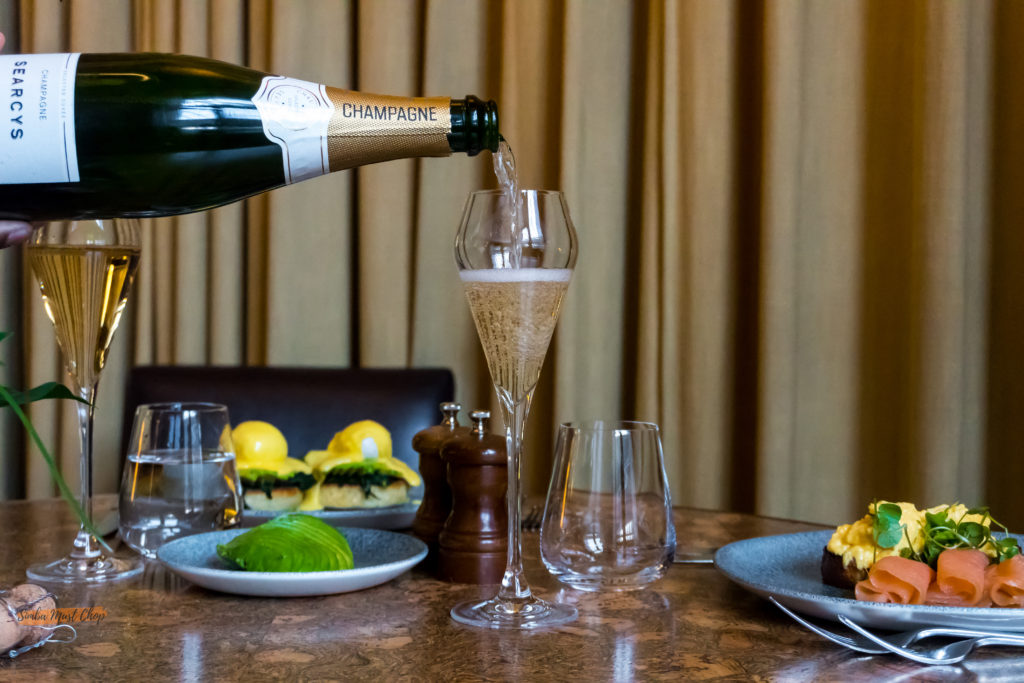 Not only does the new weekday breakfast menu showcase eggs in everything from kedgeree to a classic French omelette, guests can also choose whether they'd prefer free-range Old Cotswold Legbar hen's eggs, the famously orange-yolked Burford Brown, or a deliciously rich Clarence Court duck egg.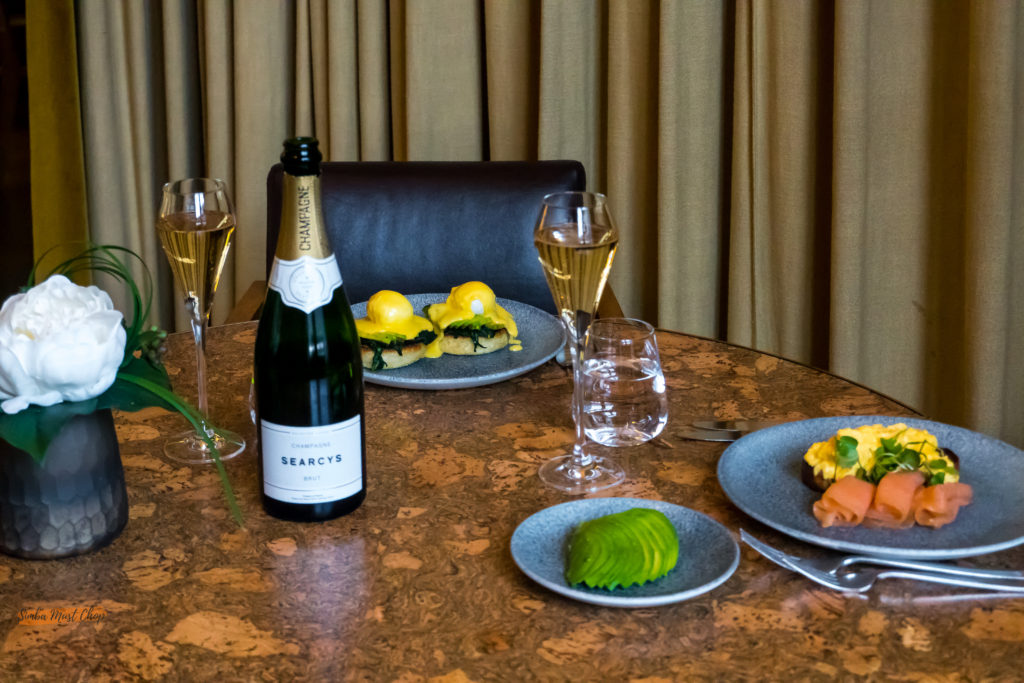 Eggs Benedict
Costs £12 – I had the Eggs Benedict. Served with two halves of muffins, topped with spinach, avocado two poached eggs and Chef Edwardo's special Hollandaise Sauce. He is the main Breakfast Chef and this sauce is one of his specialties. Honestly this just might be the best Hollandaise sauce I have ever tasted! The Hollandaise sauce it complimented the entire dish even though . The only hiccup I would have preferred my muffins less toasted.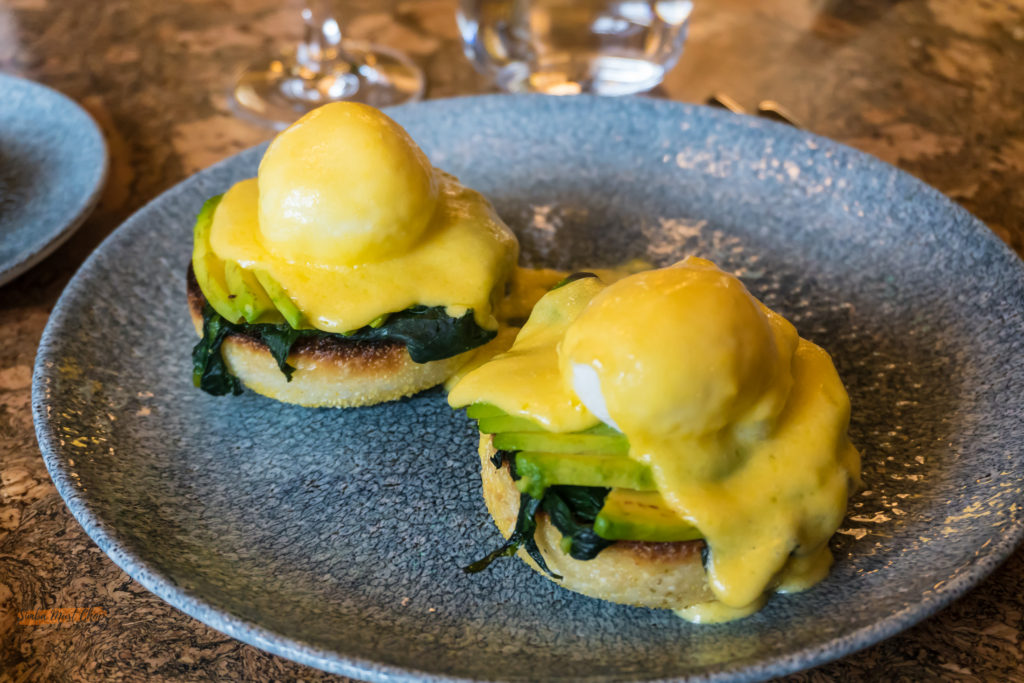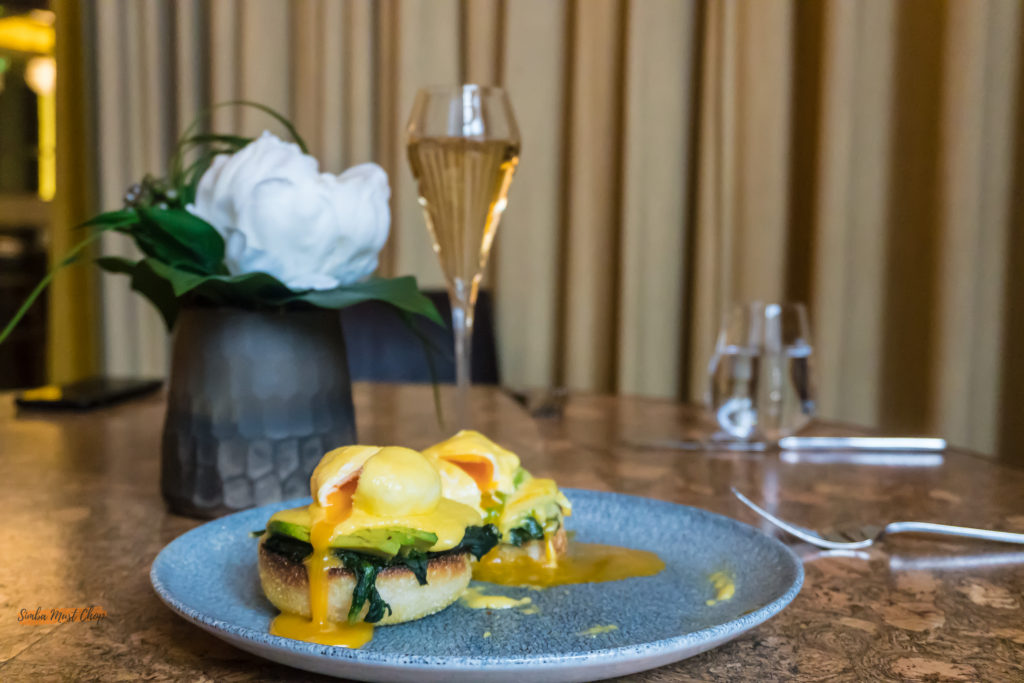 Scrambled eggs
Costs £12- My companion opted for Scrambled eggs with Loch Duart Salmon sourdough. She enjoyed her breakfast, in particular the delicious unique taste of the scrambled eggs. It explains why they are St Pancras Brasserie's much-loved scrambles eggs.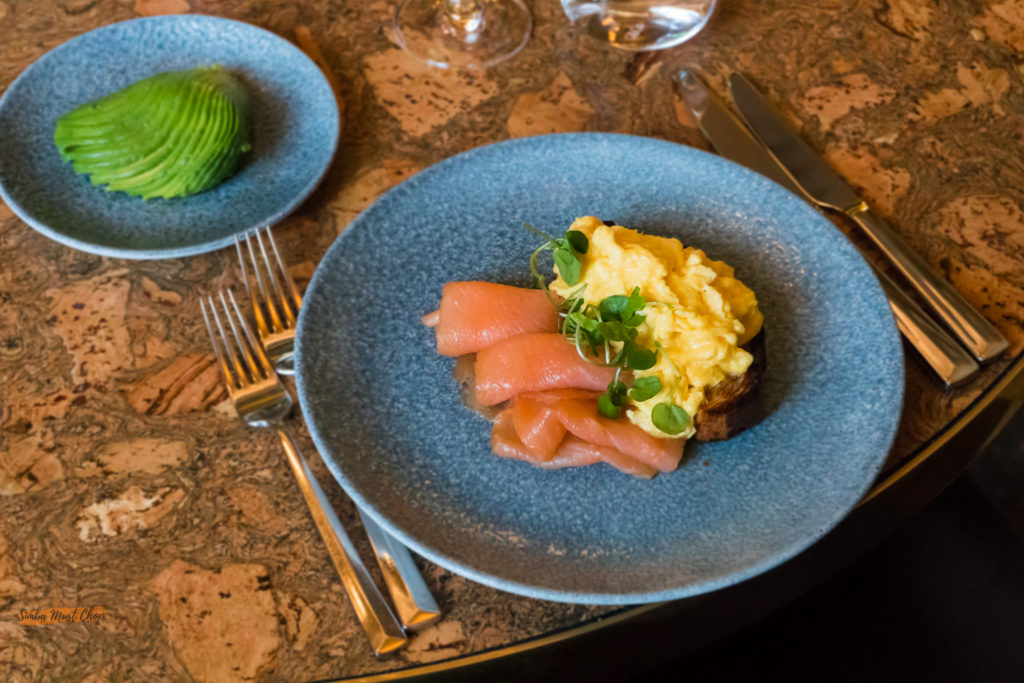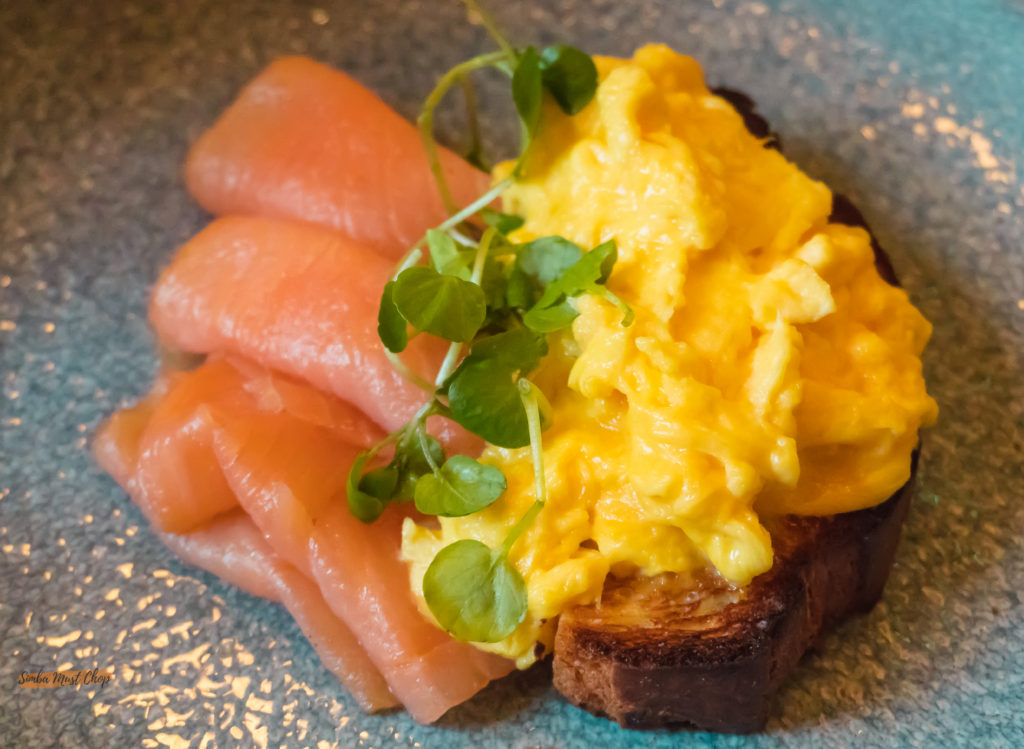 signature breakfast offering
St Pancras Brasserie have also reinvented their other signature breakfast offerings and are available on the new menu to accompany their previous options. These include Buttermilk and blueberry pancakes, drizzled with golden syrup, and Brioche French toast, maple cured streaky bacon and crème fraiche. Searcys' team of chefs also cater to the increasing number of health-conscious guests coming through the doors, with vegan dishes such as creamy Chia seed, coconut, with almond, pomegranate and kiwi, or the Quinoa porridge, berries and almond milk hitting the menu for the first time. In keeping with Searcys' company-wide pledges, the new brunch menu uses local and British produce wherever possible.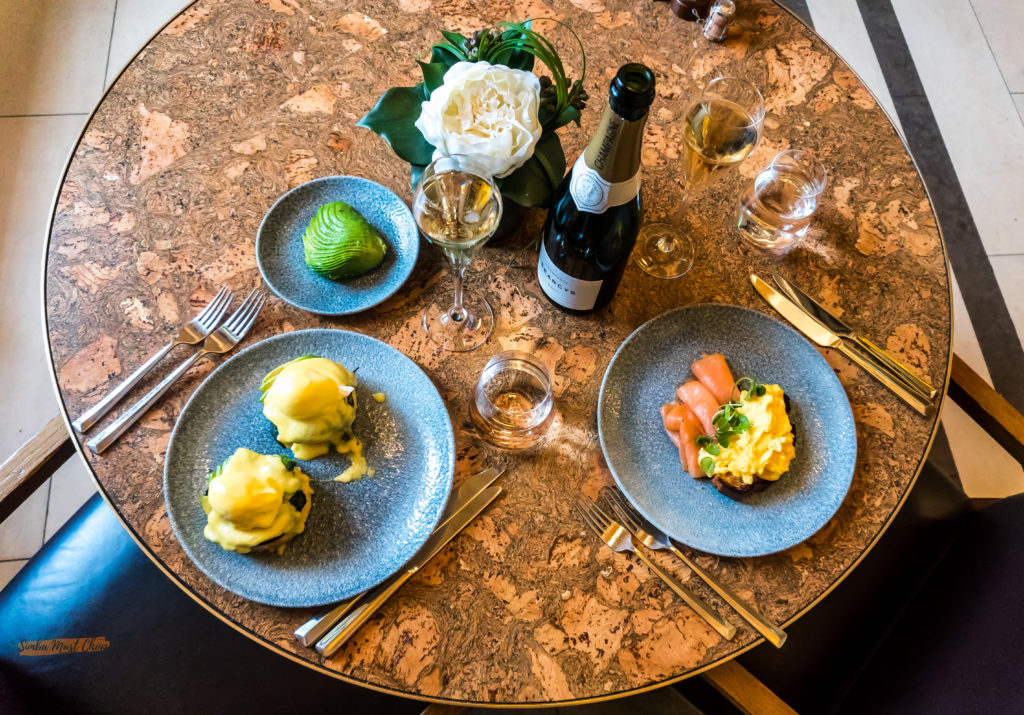 Private Dining
After breakfast, the Restaurant supervisor Amos offered me a mini restaurant tour. He showed me their spacious private dining room which can be transformed into a business board room. Perfect for private meetings ahead of a busy day in the city.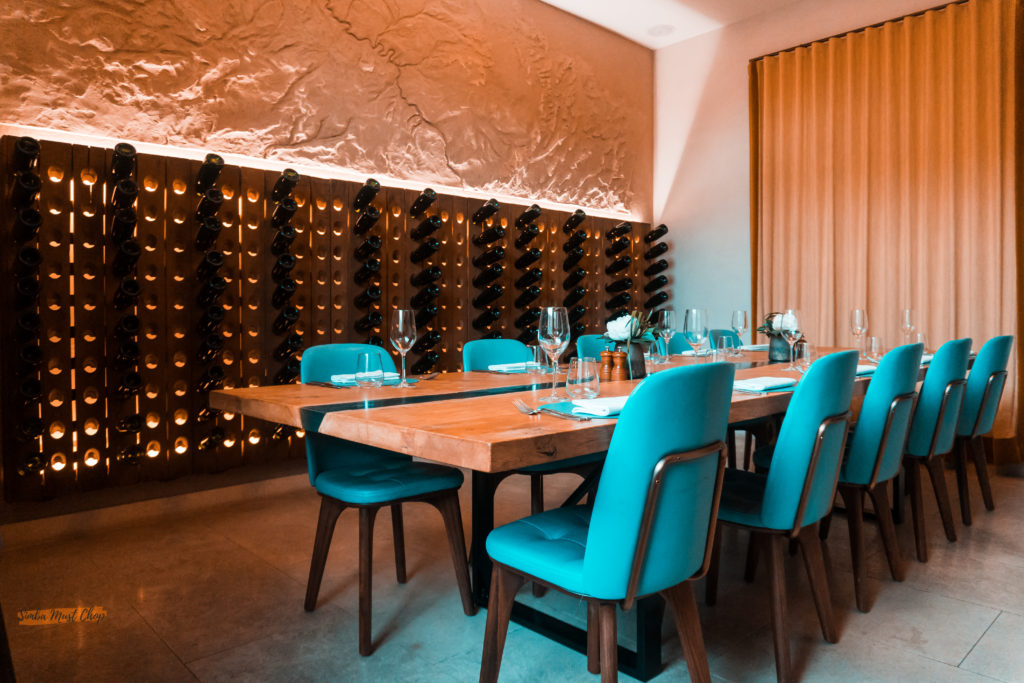 Champagne Bar
Over to the Champagne bar, I love the 'Press for champagne' button found in each of their stylish booths. One press and someone will be at your service with a various selection of Champagnes to choose from. We finished it off here, looking across the rest of the busy station terminal and admiring the impressive wrought iron and glass ceiling.
Overall
Overall we had an amazing breakfast experience. The in such ambiance and staff's professionalism was undeniable. The service was fast and consistent, the food was fresh, delicious and came out on time.
I strongly recommend Searcys St Pancras as one of London's top restaurants, where you can Indulge in a leisurely breakfast, host a business meeting in stylish surrounds as well meet friends for dinner. Be sure to try out this egg breakfast menu with the finest British eggs from Clarence Court in no less than twelve ways. Thank me later! 🙂
Thank you to the team at Searcys St Pancras Brasserie & Champagne Bar for having us. 🙂
Follow my blog on BLOGLOVIN' | Subscribe to my YouTube Channel

Would I go back? YES
follow them, try them
Instagram | Twitter | Facebook | Website | Contacts
rating
4.9 out 5
Food

Staff

Decor

Price

Average
[rank_math_rich_snippet]