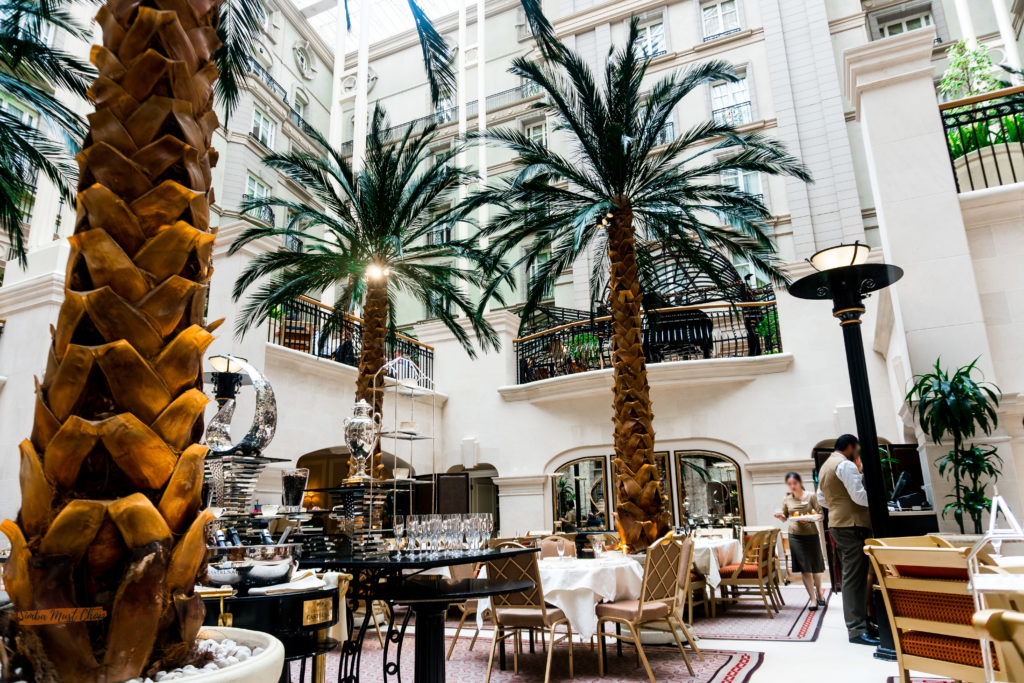 Whatever the occasion look no further than the Winter Garden Restaurant. Treat yourself to a beautiful dining experience in an elegant setting. Beautiful enough to keep me coming back – Here is why. 🙂
The Winter Garden Restaurant is situated in a glass-roofed atrium of the sophisticated Landmark Hotel in the heart of London. The restaurant offers all day dining, with a British/Mediterranean menu including Halal options in a paradise like setting. Yes Paradise! You will be stunned from the moment you walk in through the front doors of the hotel.
On arrival my companion and I were warmly welcomed, and shown to a spacious table for two. The live piano playing in background, added to the ambience.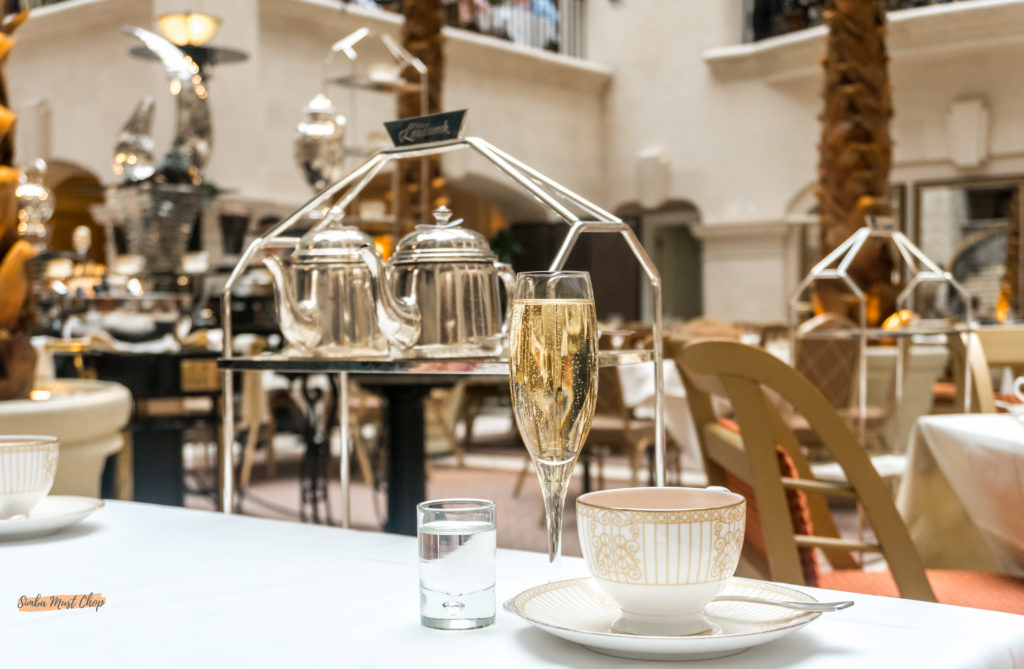 I opted for a Champagne Afternoon Tea at £52 whilst my companion had the Non-alcohol Afternoon Tea at £42. My companion was reassured of everything being halal when the manager kindly presented their Halal Certificate.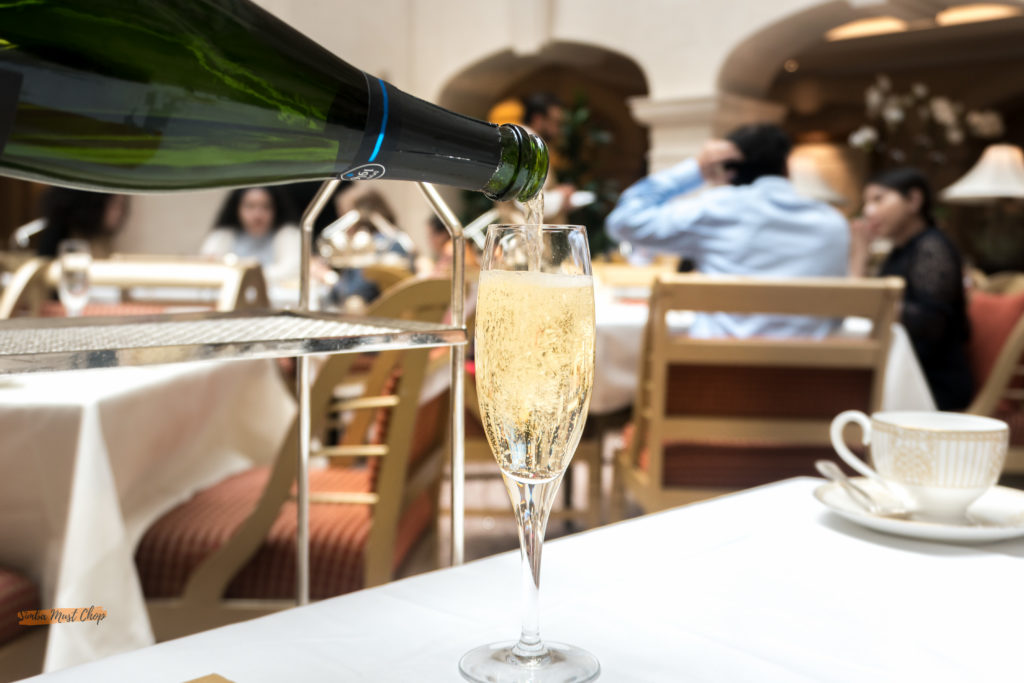 I started with champagne to pave the way because a fresh glass of bubbly is always refreshing. They served De Castelnau Brut Reserve, which was crisp and chilled to the perfect temperature. Our tea followed, presented in beautiful Victorian finished silver kettles. These kettles are refilled with tea throughout your dining time.
Midsummer Mango
My companion ordered Midsummer Mango from the Flavoured Black Tea section. It was made with real mango piece and golden sunflower blossoms blended with China and Ceylon Black tea. Her tea was so aromatic and irresistible. I had a few sips and was so in love, I almost changed my own order.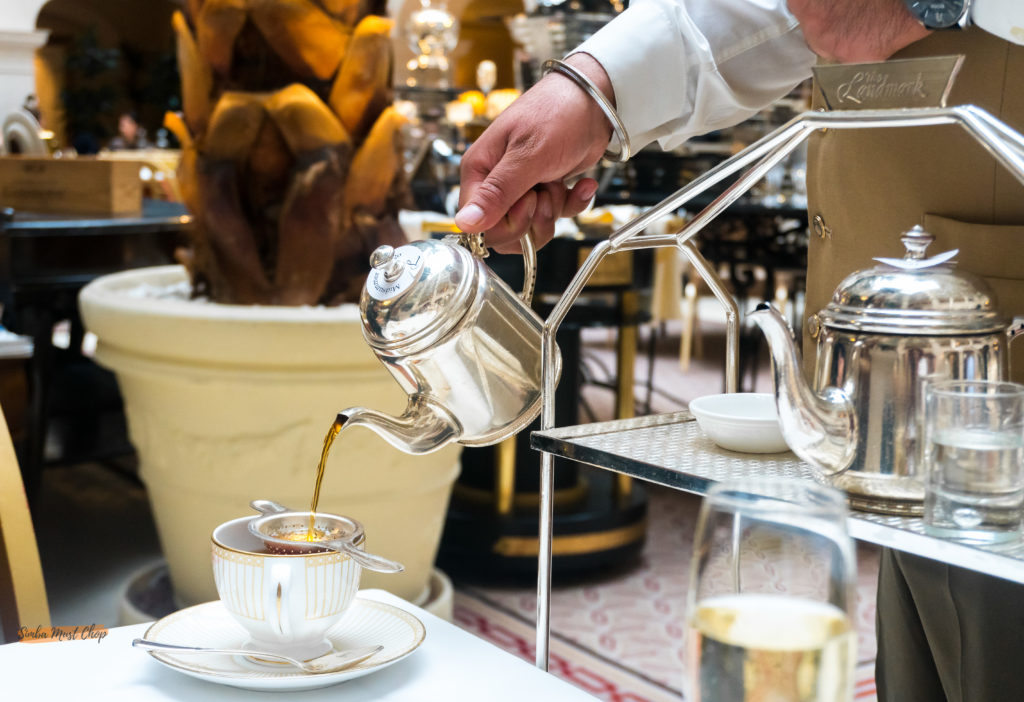 Jasmine with flowers
I ordered Jasmine with flowers from the Green and Jasmine Tea section. It was a fabulously perfumed jasmine tea with real whole jasmine blossoms. I thought the midsummer mango tea was the best thing, but that was before I finally tasted the Jasmine Tea!
Wanting to experiment, I changed my refill to the Smooth caramel made with a blend of black teas with pieces of caramel and a hint of vanilla mid meal. Sound good right? This was almost as delicious and had I not tasted the jasmine tea prior to this, I would have been won over. However the Jasmine tea remained a favourite and I went back for my third refill! 🙂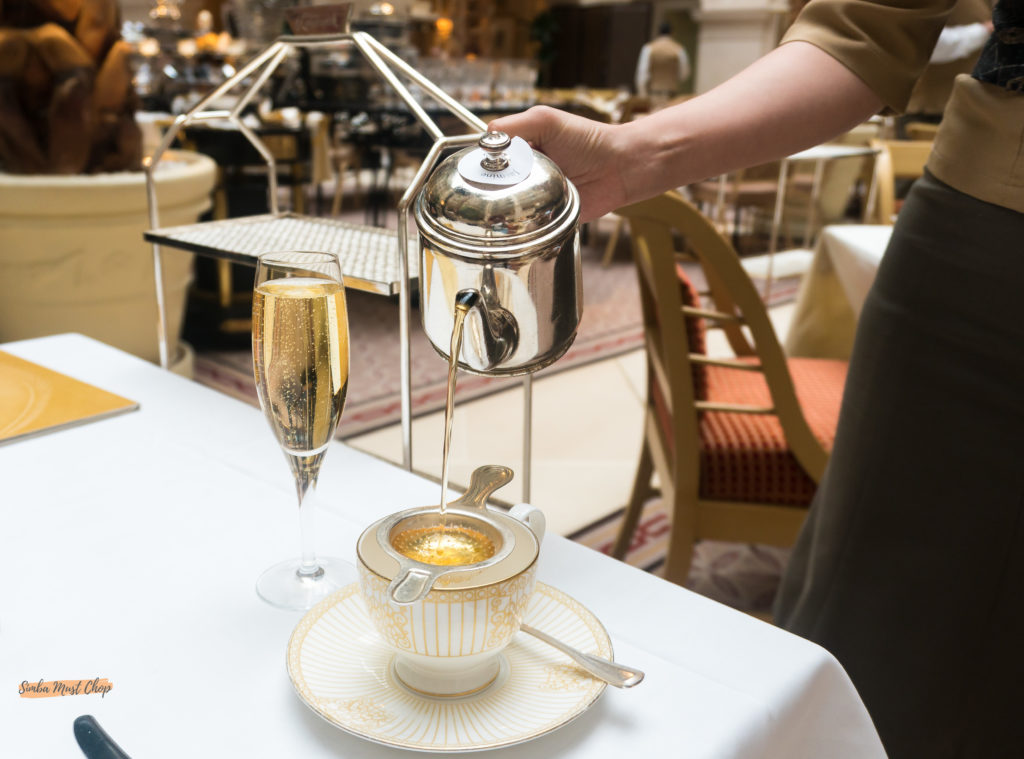 sandwiches
As soon as the tea was served, we were immediately offered this beautiful selection of four fresh sandwiches namely, Lapsang Souchong smoked Scottish salmon, Organic egg mayonnaise and mustard cress, Coronation chicken on walnut bread and Classic cucumber. All sandwiches are unlimited throughout your dining time, but remember not to get carried away at that stage! 😀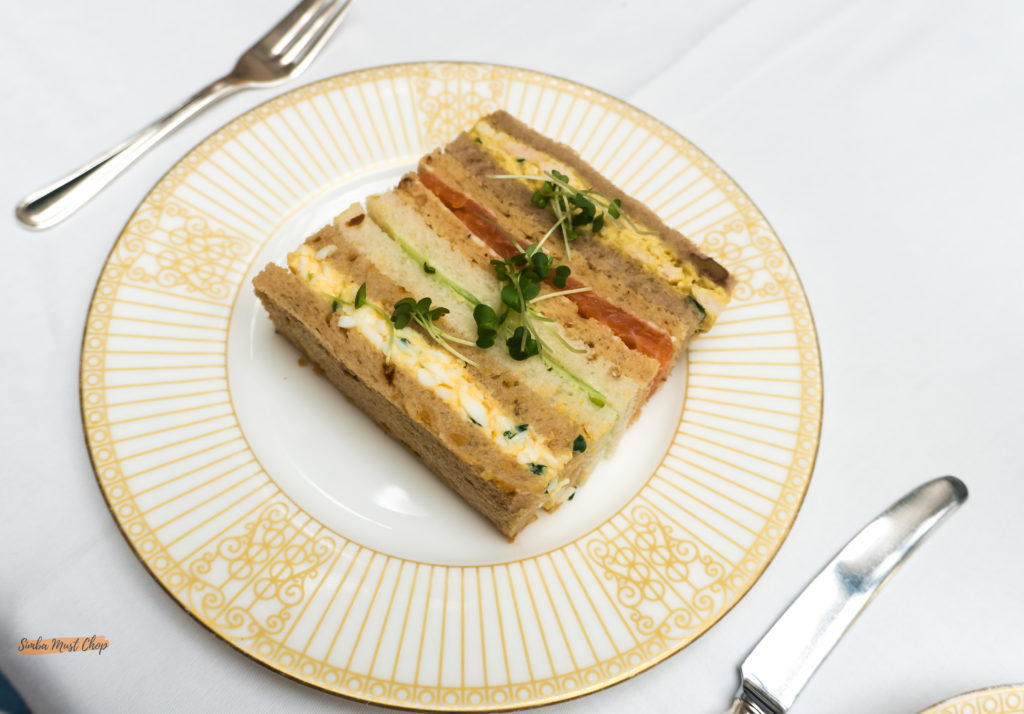 My favourite was the Coronation chicken, followed by the Organic Egg Mayo and lastly the Scottish Salmon. My companion's favourite was the Scottish salmon, followed by Organic Egg Mayo. In her opinion the chicken sandwich didn't cut it to her faves list. However we both agreed that the classic cucumber was flavourless and we didn't enjoy it at all.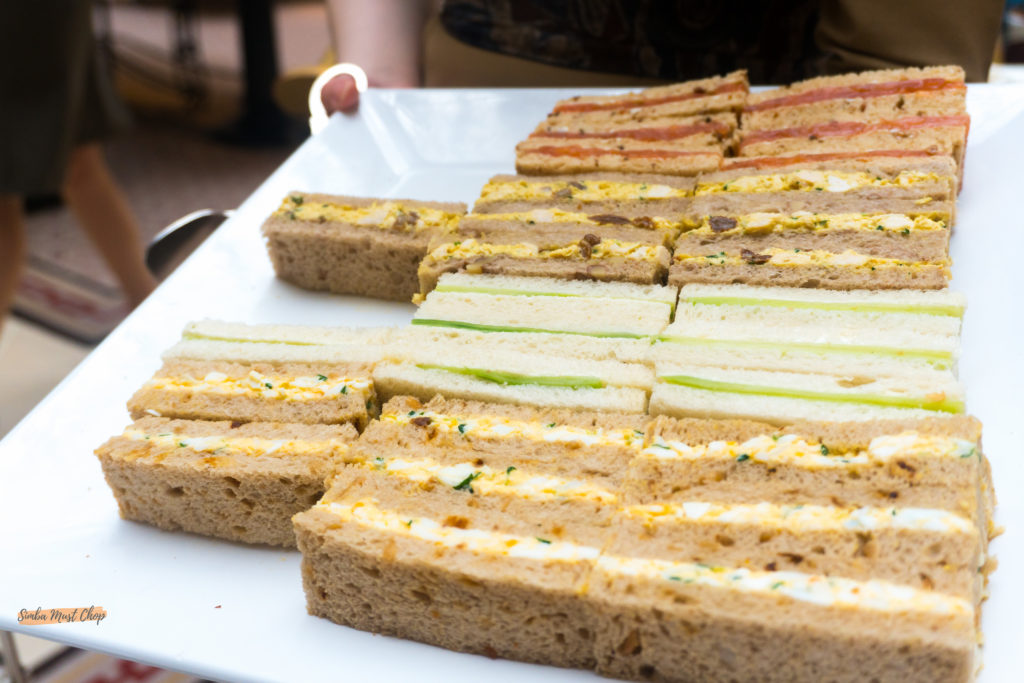 scones and desserts
Scones are no doubt my favourite part of Afternoon tea and the mini desserts selection was a bonus. Similar to the tea and sandwiches, the scones are unlimited too through out your dining time.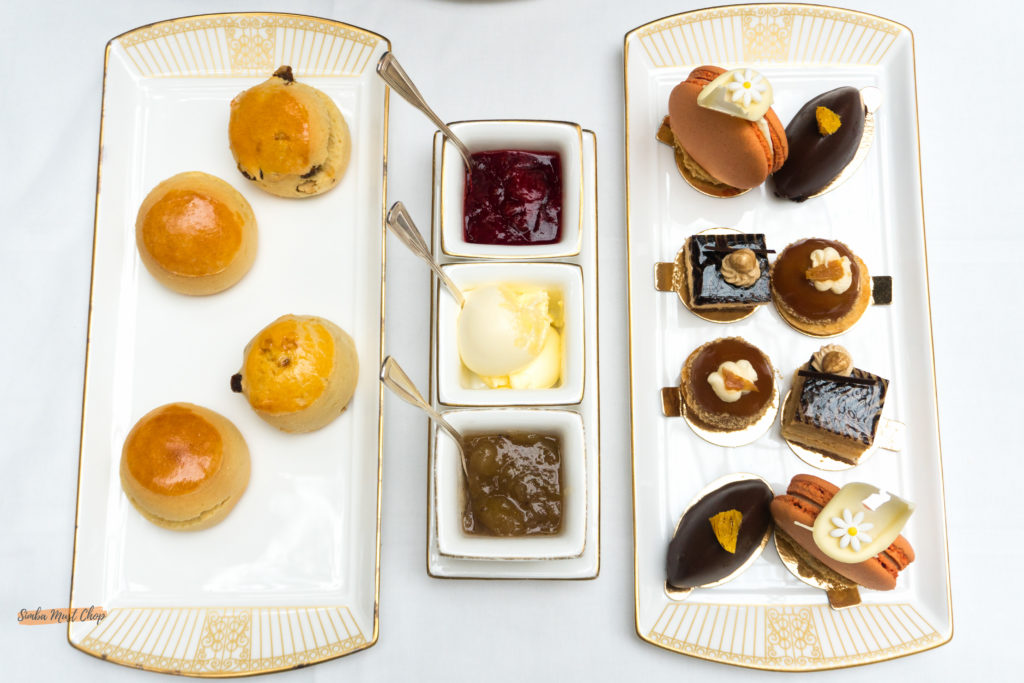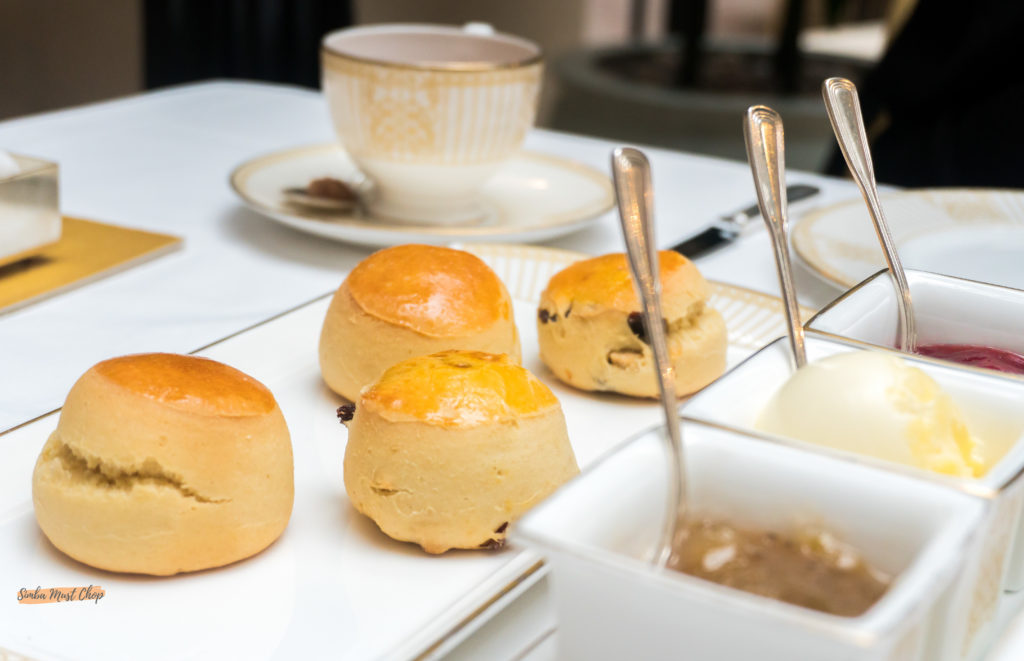 These warm freshly baked raisin and apple scones are served with Cornish clotted cream. We could choose two jams for our table from their selection of: Strawberry, Blackcurrant, Bergeron Apricot, Gooseberry & Elderflower or Cherry. We opted for Strawberry as well as Gooseberry & Elderflower. As expected, I thoroughly enjoyed and stuffed myself with these scones!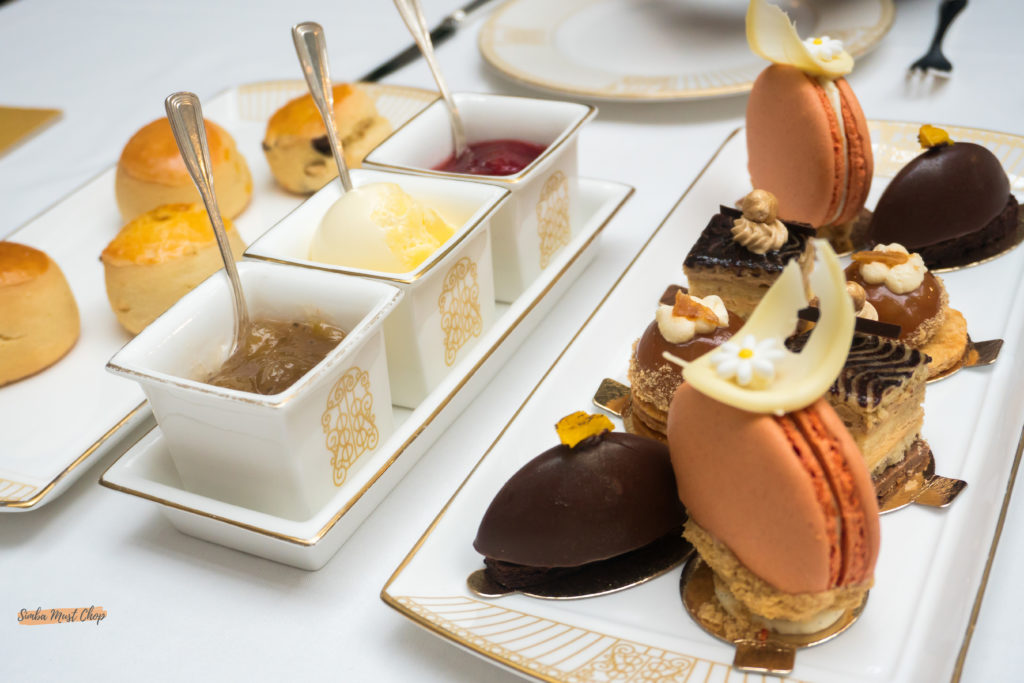 For the Traditional Desserts we had quite a selection; Granny smith apple and salted caramel tart, Valrhona chocolate mousse, blood orange gel, flourless brownie, Hazelnut and coffee Opera cake and Passion fruit macaroons. The desserts were too cute to eat and by this point we had reached our capacity. However, we were offered a beautiful take away bag. Once home, I tried them all, and they didn't disappoint.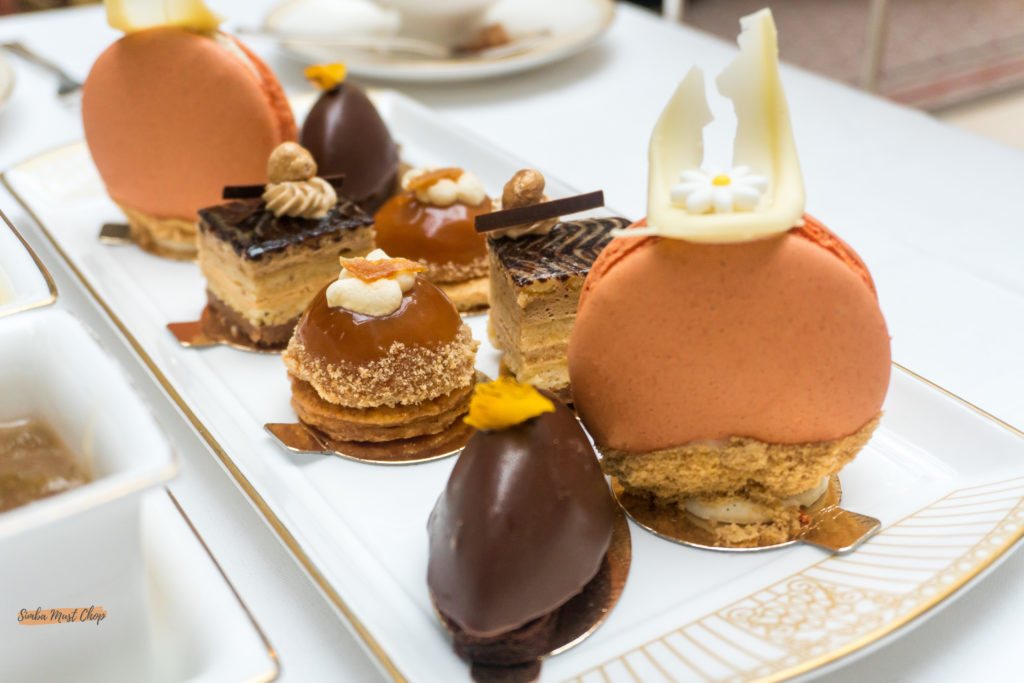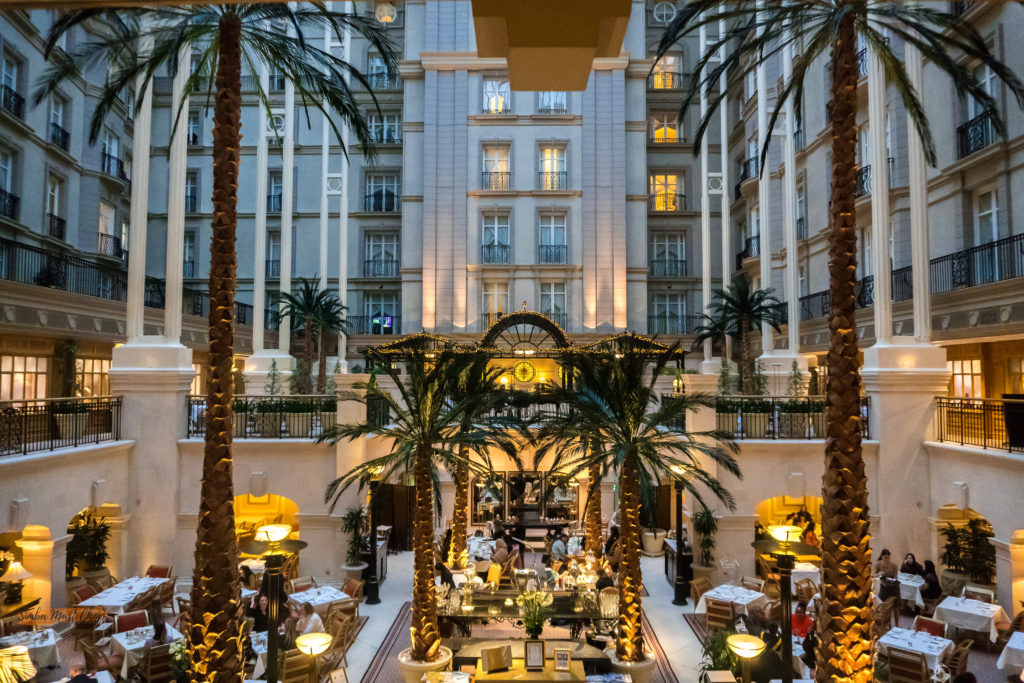 overall
Overall we had a pleasant dining experience. The staff were very warm, polite and attentive and ensured we were well attended to. I highly recommend The Winter Garden Restaurant. You won't be disappointed. 🙂
Follow my blog on BLOGLOVIN' | Subscribe to my YouTube Channel

Would I go back? YES
follow them, try them
Website | Facebook | Instagram | Twitter | Pinterest | Youtube
rating
5 out of 5
Food

Staff

Decor

Price

Average