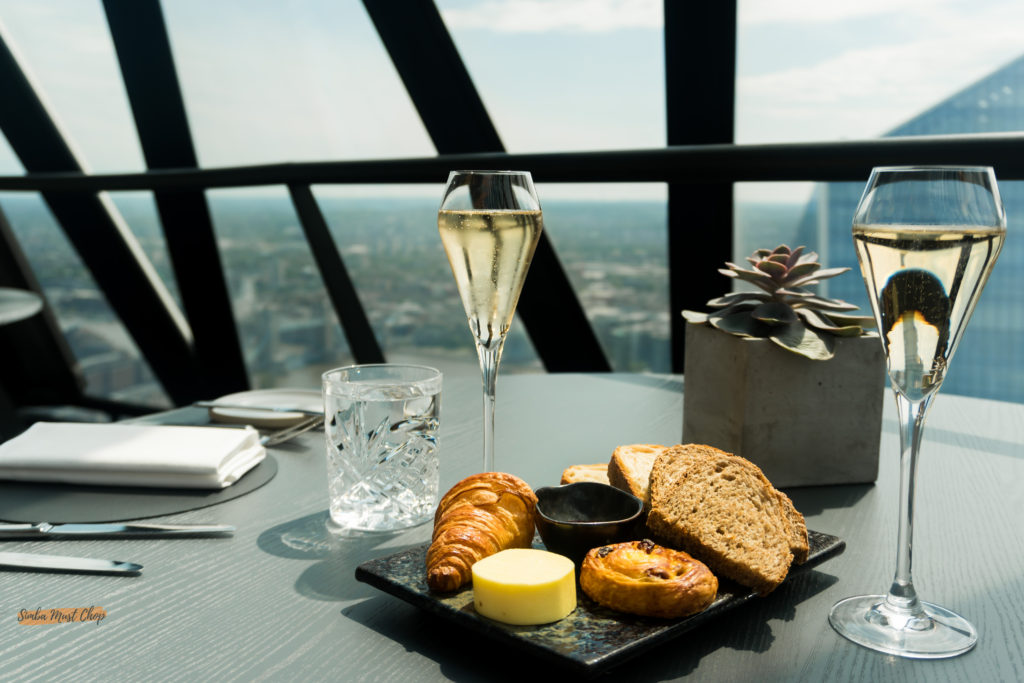 Add a touch of elegance to your next Sunday brunch and head over to Helix Restaurant at London's iconic Gherkin, with stunning 360° Views.
Located on level 39 of The Gherkin, the term elevated cuisine takes on a whole new meaning at the HELIX – a name inspired by the building's helix-shaped structure. Featuring an immaculate ambiance from the reception all the way up, every detail has been thought through just to raise that anticipation a tiny notch higher.
Offering a simple British-modern menu made of three course menus that are designed around the seasons, contemporary dishes are prepared with distinctly British exclusion.
When it comes to their Sunday Brunch menu however, guests get to Indulge in a delicious four course brunch with a glass of SEARCYS Cuvee Champagne at £45 per person. Bookings are available between 11am – 3pm.
My friend and I visited Helix for brunch but opted for pre-drinks at IRIS Bar while waiting for our table. IRIS is located on the 40th floor just above the restaurant. (Read about my Iris Bar experience here). We were soon escorted us to the restaurant area where we were met by a stunning airy decor and spectacular views.
First things first, Champagne!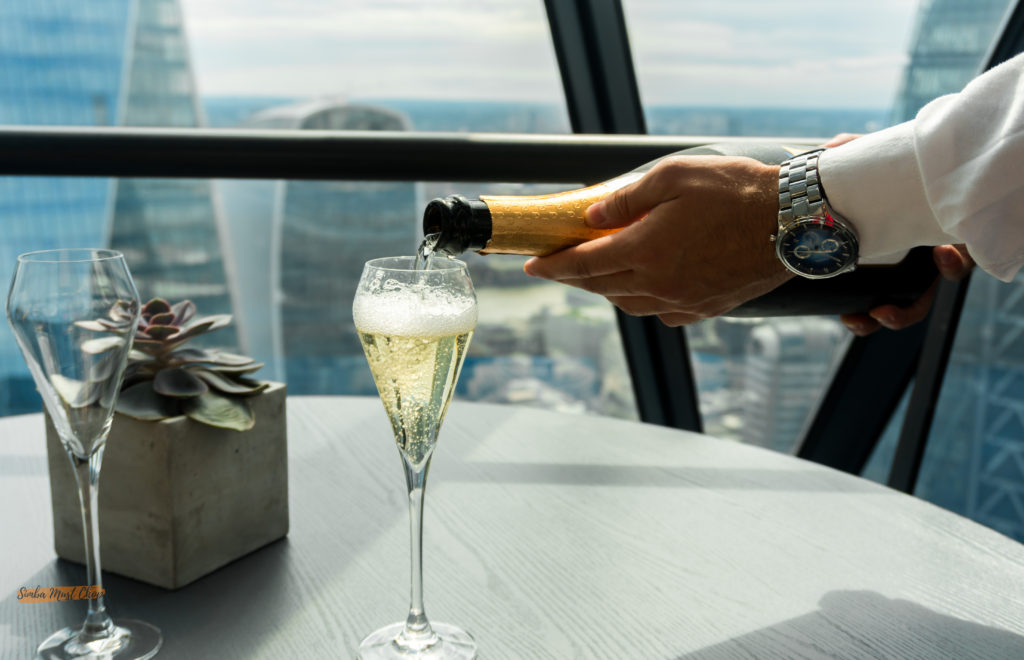 I mean, what would be Brunch without Bubbly? 😀 Searcys' known for its exquisite champagnes, and so we opted for Classic Cuvee the signature wine of Nyetimber that is consistently crowned one of the best English sparkling wines. It has distinctive toasty and spicy aromas which make it so refreshing.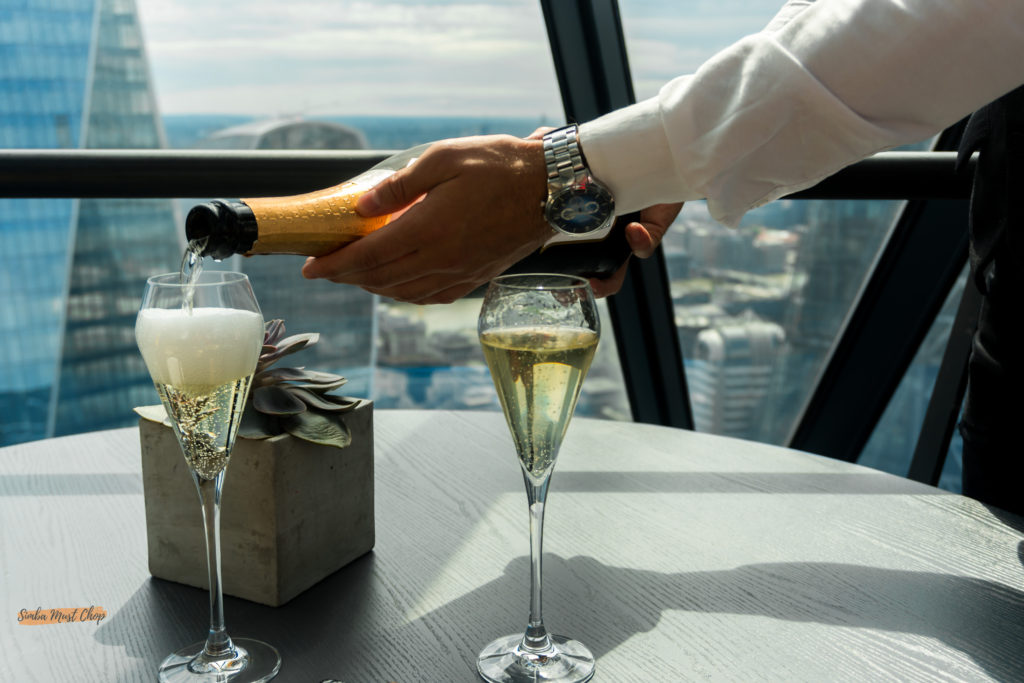 Pastries
These freshly baked and delicious pastries were the first bites brought to the table. These include a selection of morning pastries, artisan breads, butter and preserves. Delicious!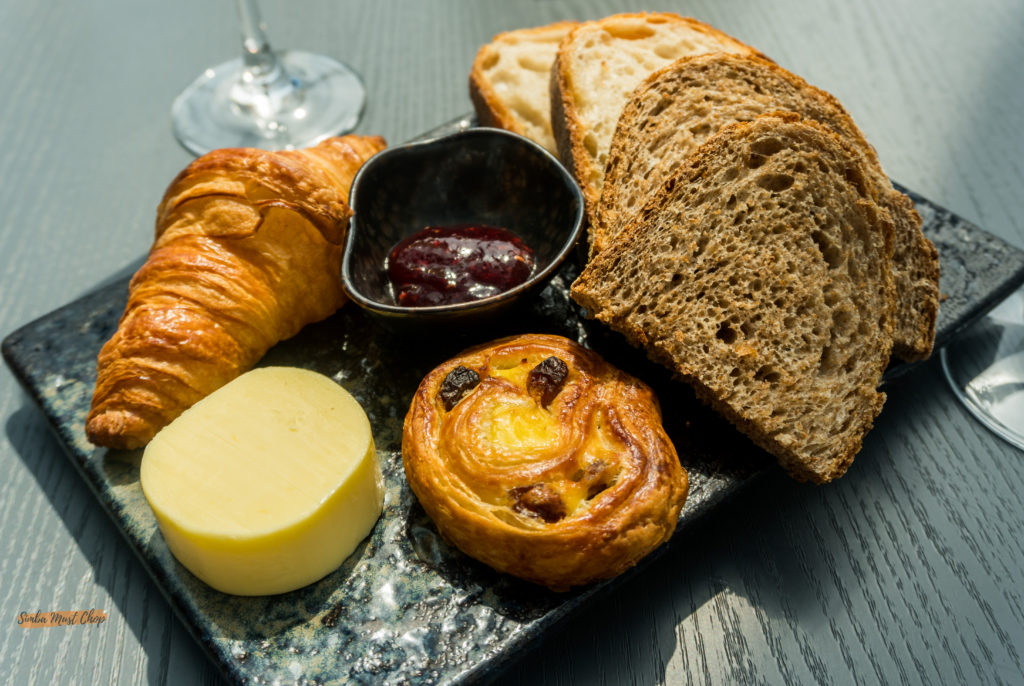 Starters
We had four options to choose from including a Vegetarian option. We opted for a Caesar Salad made with lettuce, parmesan, croutons & anchovies. A highly enjoyable and super refreshing starter, yet not too salty with the anchovies.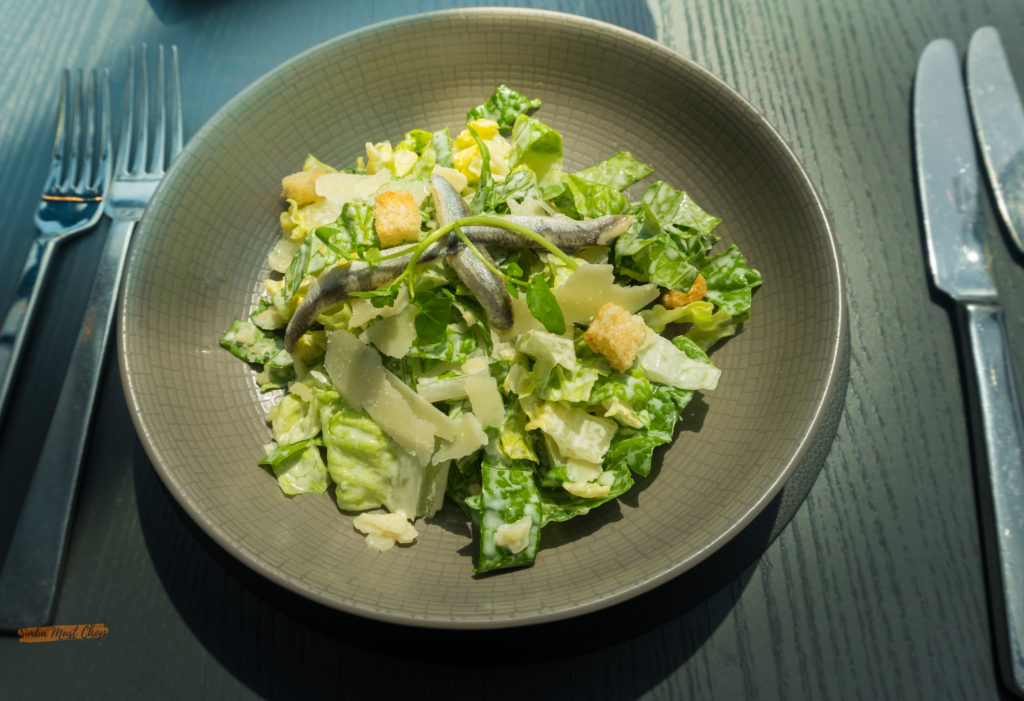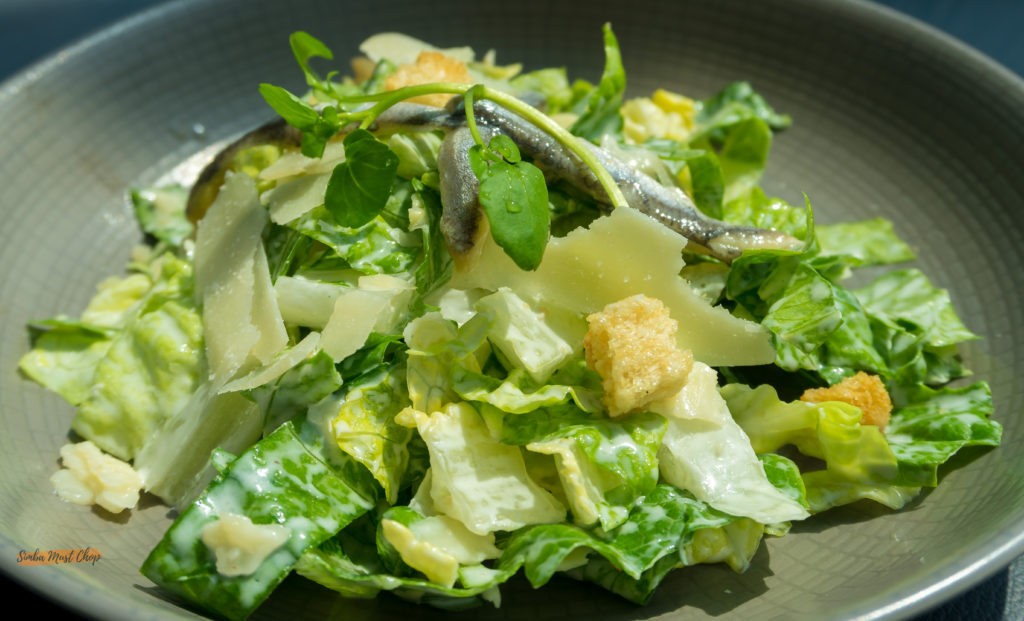 Mains
Bavette Steak
My friend opted for the Bavette steak which is served on a fresh slice of sour dough, topped with a fried egg and drizzled with a red wine sauce. It was well-done to perfection and succulent. The red wine sauce didn't have an over powering taste, instead it balanced all the flavours.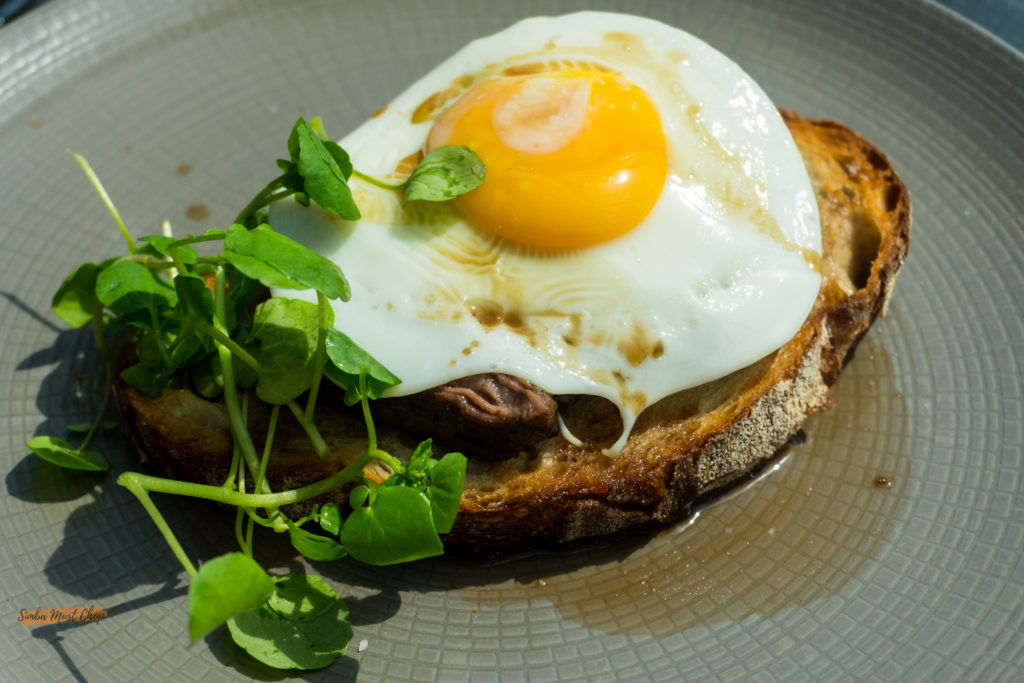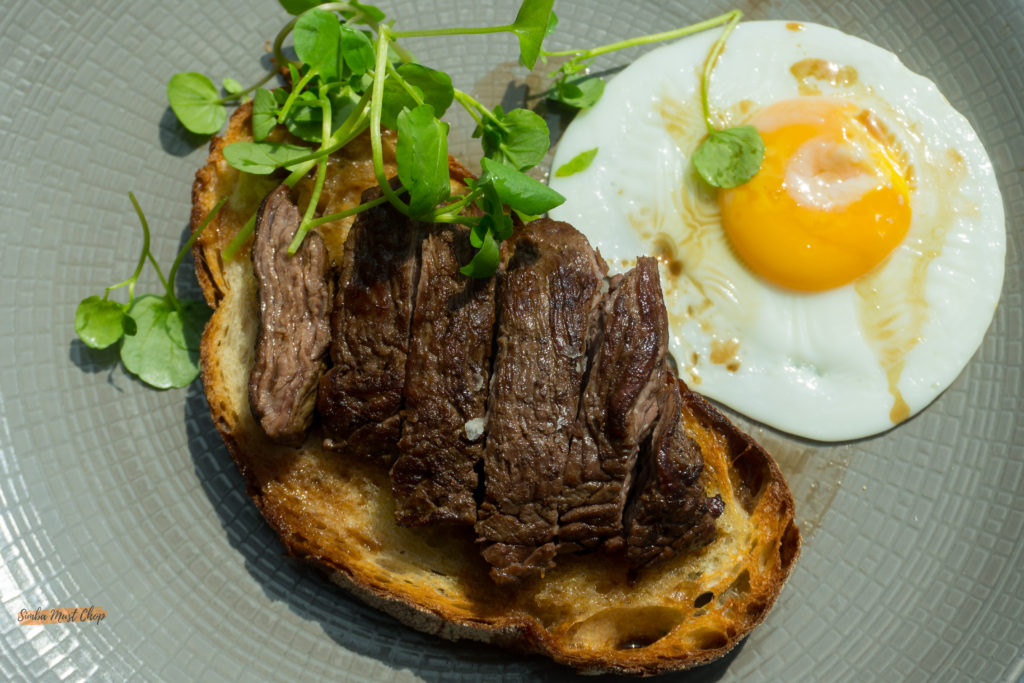 Salmon cake
Before opting for the Salmon cake I was a little indecisive. The Eggs Benedict, also on the menu, reminded me of the glorious Eggs Benedict with the best Hollandaise Sauce I'd eaten at Searcys' St Pancras on another occasion. (Read about it here) But I am glad to have ordered the Salmon cake instead.
This salmon cake was scrumptious. Served with fennel, cucumber, samphire and garlic mayonnaise, crispy on the outside yet deliciously tender on the inside. And the vegetable selection created a perfect balance.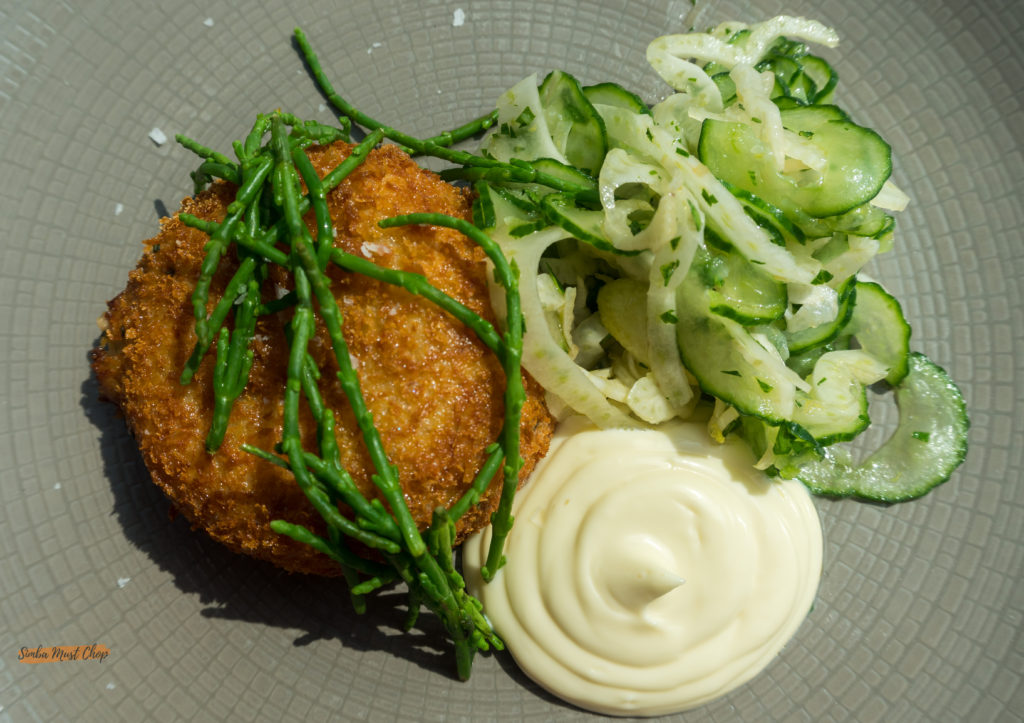 Dessert
With six options to choose from, we opted for a vegetarian option. Freshly-made waffle served with seasonal fruit compote and Chantilly cream. As the saying goes "Great minds think alike". We were delighted with our choice of dessert, the waffles were fresh, served warm and absolutely delectable. Paired with the fruit compote and cream, our mouthes were bursting with flavours. Yum!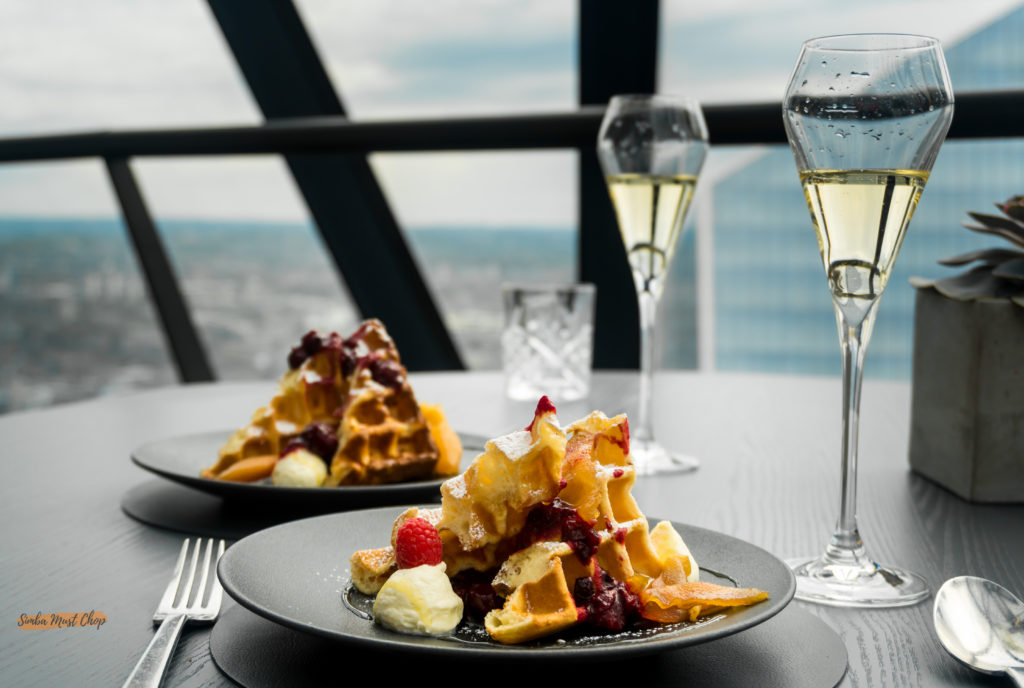 Overall
Helix gives brunch a whole new meaning. We got to unwind as the city span out in front of us, while the team provided exceptional service. Sunday Brunch at Helix is not one to miss, I highly recommend it to anyone looking to feel on top of the world!
Also checkout their current event THE GLASS HOUSE AT THE GHERKIN
Please Note: Both Helix and Iris require bookings in advance. No walk-ins allowed.
Thank you to team at Helix Restaurant and Iris Bar for having us. 🙂
Follow my blog on BLOGLOVIN' | Subscribe to my YouTube Channel

Would I go back? YES
Follow them, Try them
Website | Instagram | Twitter | Facebook
Rating
4.9 Out of 5
Food

Staff

Decor

Price

Average
[rank_math_rich_snippet]