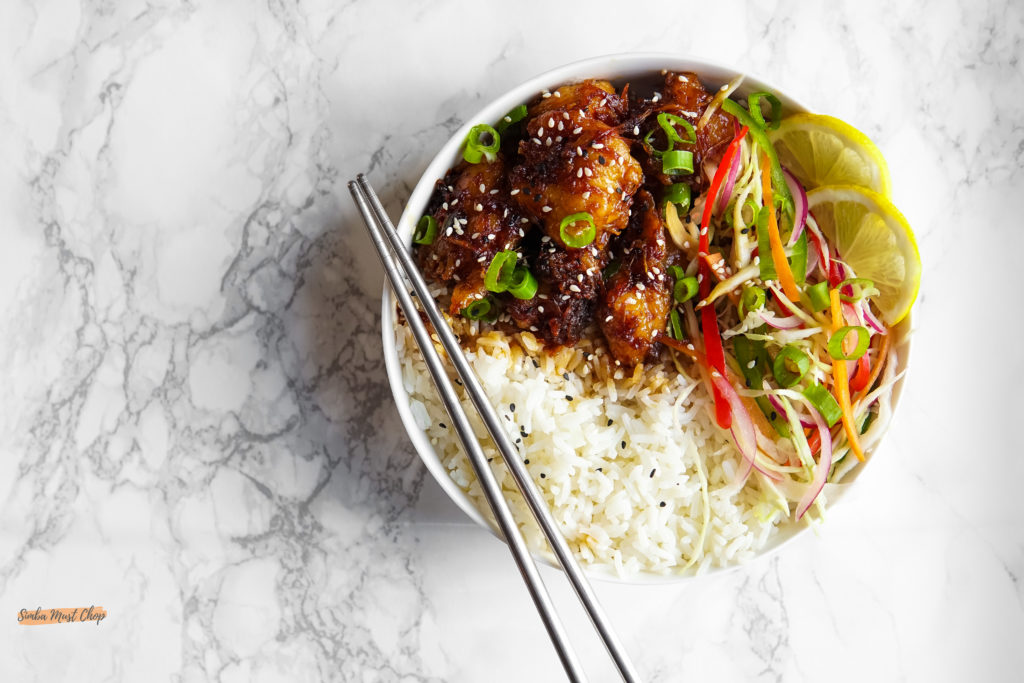 Exceptional Plant-based Vegan "chicken" that cooks, smells & tastes just like chicken.
Jump to Recipe
It's the start of a new year and almost everyone has a few resolutions. But we have to agree Dry January & Veganuary Challenges are popping right now. And if you're a participant, a full time vegan or even just giving vegan options a try then this recipe is for you.
I used vegan chicken style pieces that I received from a plant-based company called Green Meats Co. The company was born with the aim to make the transition to a plant-based diet easier for the everyday meat eater by producing easy-to-cook, great to look at & delicious meat alternatives.
Jump to Recipe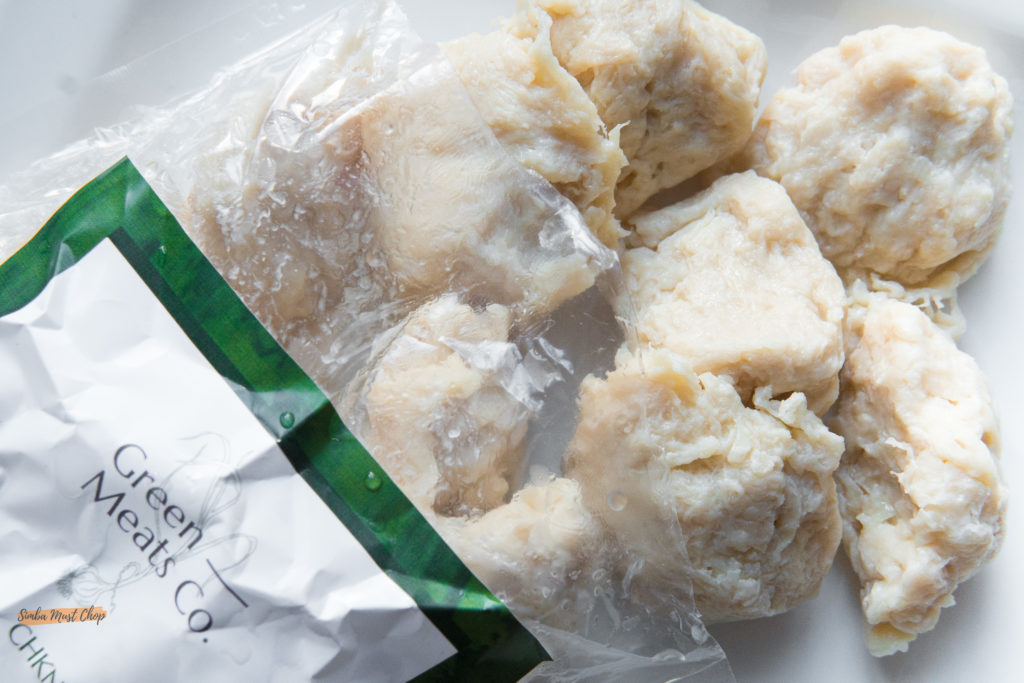 Being my first time cooking with vegan 'chicken', I opted for a simple recipe and made one of my favourite pan asian recipes – Sticky Asian Glazed 'Chicken'. Which can be served with either noodles, steamed rice or simply on its own with a fresh salad of your choice. I served mine with steamed jasmine rice, a freshly made salad and paired it with a fresh homemade Rose Lemonade – a drink perfect for Dry January 😀
Jump to Recipe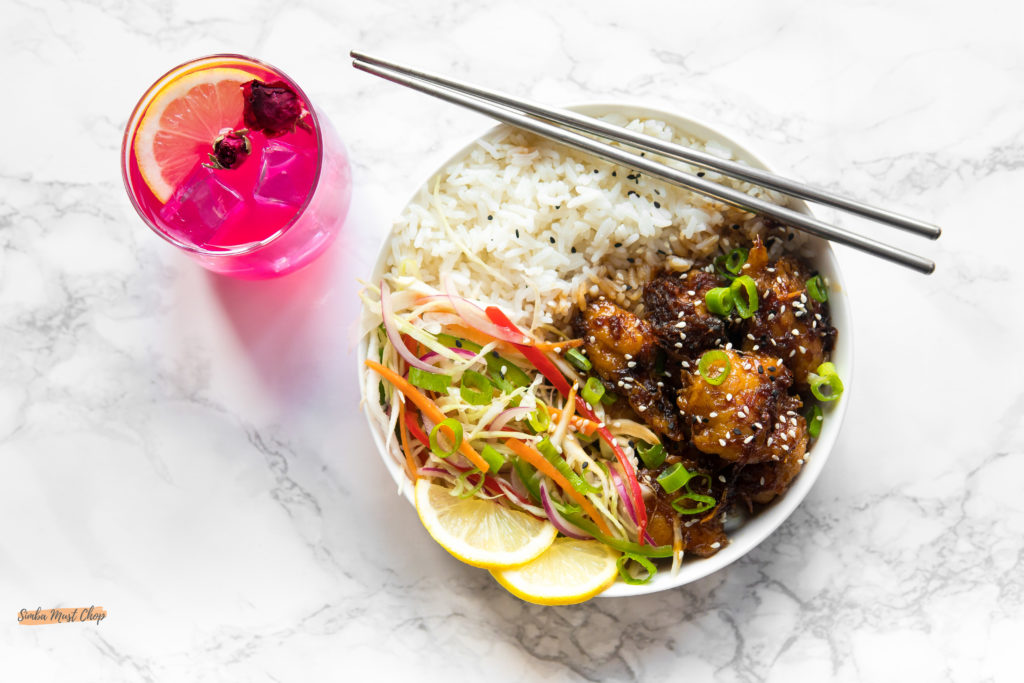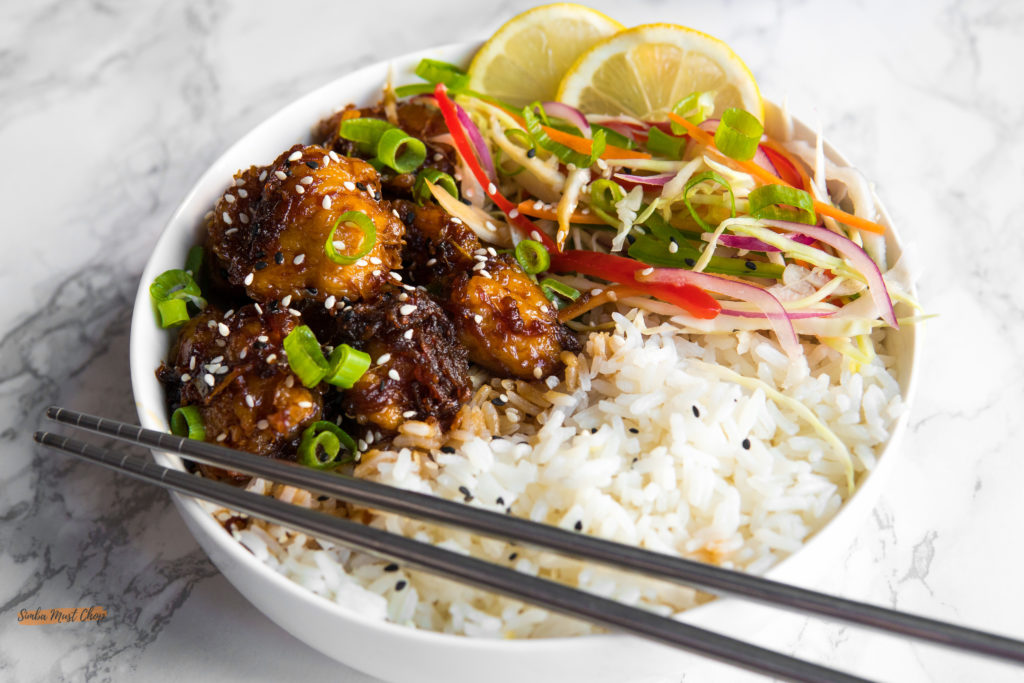 Overall
I enjoyed cooking with this Chkn and my end results were pretty impressive. The chkn texture was incredible and absorbed all the flavours just the way I wanted it to.
Thinking of trying a Vegan lifestyle this year? Green Meats Co. have been working on the perfect plant-based meats taster boxes to help you on your journey. Order Here
Follow my blog on BLOGLOVIN' | Subscribe to my YouTube Channel | Follow my Instagram

FOLLOW THEM, TRY THEM
Website | Instagram | Twitter | Email
recipe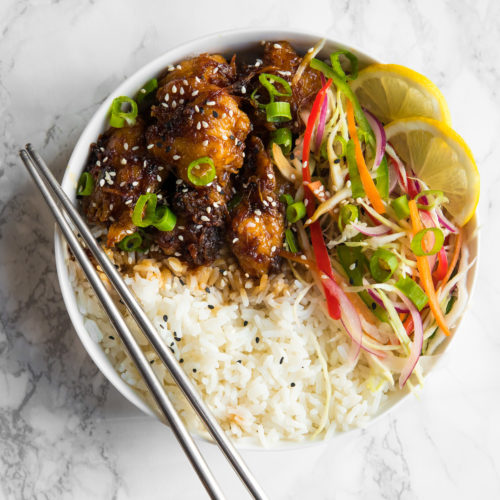 Vegan Sticky Glazed Chkn
A simple vegan dish using Green Meats Co.'s exceptional Plant-based Vegan "chicken" which cooks, smells & tastes just like chicken.
Ingredients
1

pack of

Chkn Pieces

1

tbsp of

Olive oil

Extra virgin

2

tbsp of

Soy sauce

2

tbsp of

Hoisin sauce

¾

cup of

Brown sugar

Adjust to your liking

2

cloves of

Garlic

Minced

1

tbsp of

Ginger

Peeled & grated

½

Lime

Juiced

½

Lemon

Juiced

Pinch of dried red pepper flakes to taste

Optional
Garnish
Spring onions

Thinly chopped

Sesame seeds
Instructions
Heat a large pan over medium high heat and add 1 tbsp of olive oil. Add the chkn that has been seasoned with pepper only.

Cook the chkn for about 3 mins on each side or until browned on both sides. Then set aside on a separate plate while preparing the sauce.

In a bowl, whisk together brown sugar, soy sauce, hoisin Sauce, ginger, garlic, red pepper flakes, lime & lemon juice.

Place the sauce into the pan. Bring to boil over medium heat for 1-2 mins until sauce thickens.

Add chkn back to the sauce and coat each side with the sauce. 

Serve by pouring it over the steamed rice, garnish with sesame seeds and chopped green onions
Instagram Post