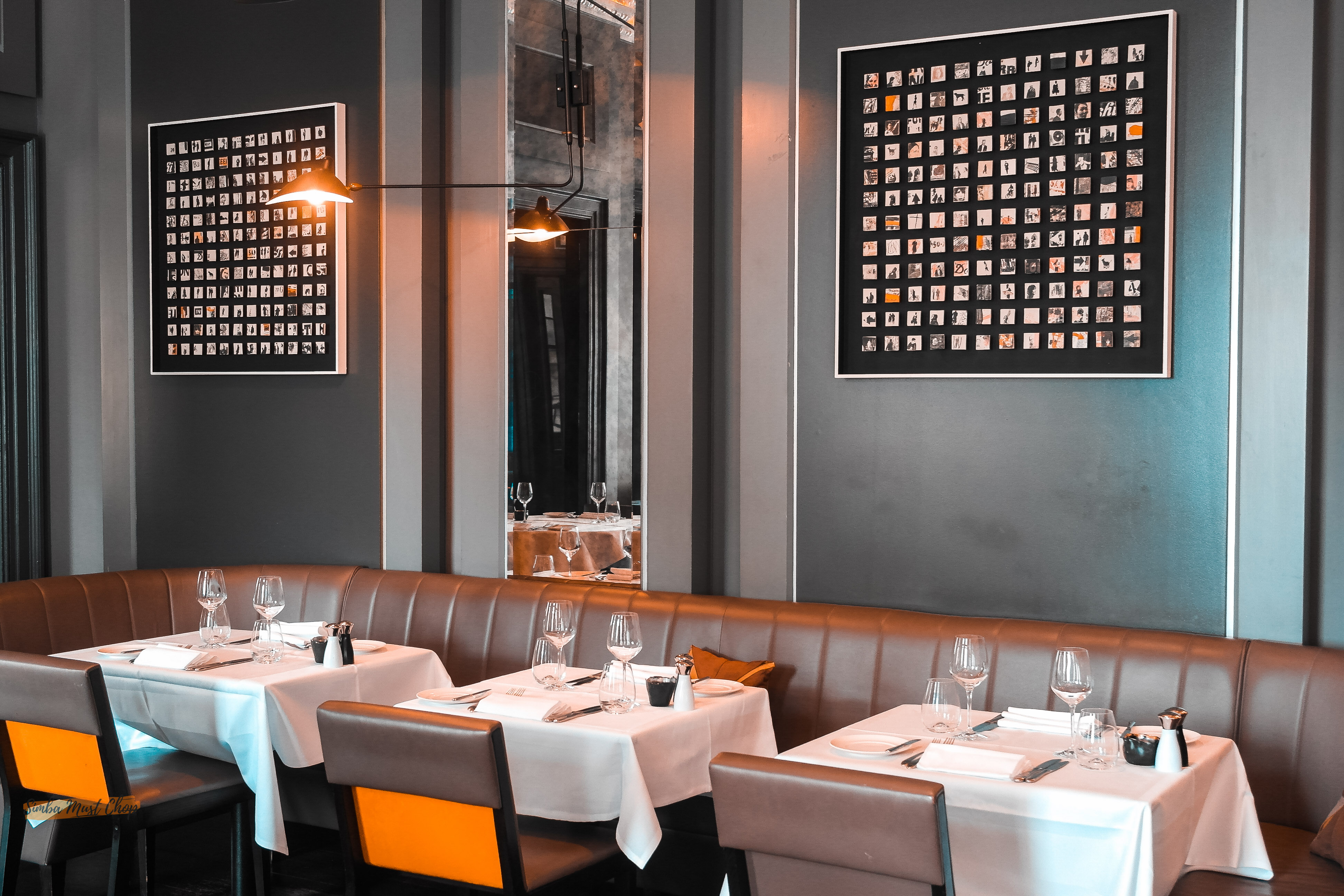 I was in need of a good meal but most importantly I was desperate for a scrumptious dessert from Christopher's and I loved it.
Christopher's is a prime contemporary American Restaurant established in 1991 right in the heart of convent garden opposite the popular Lyceum Theatre. With a lovely Martini bar that has beautifully low hang but ceiling risen light fitments, a club room and the nicely day-lit dining room where I had my lunch. Their high risen windows bring in a good amount of natural light during the day which works to my advantage when it comes to food photography. So when I made my reservation, I requested for a window table.
The restaurant is open daily for lunch and dinner, serving some of their signature dishes like USDA Prime steaks, Maryland Crab cake & their popular Surf'N'Turf. However, I was primarily here for one of their desserts. Just like I mentioned in this blog's title, it was a 'Lunch influenced by a dessert' but hold that thought while I tell you about my entire experience.
On arrival, I was warmly welcomed by the waiter who directed me to my table and she offered the drinks and Lunch menu.
Drink
Lychee Rose Martini ( £12)
Grey Goose Vodka based with Rose Liqueur, Lychee Juice, Lime Juice & Peychaud Bitters. I was hesitant about the Peychaud Bitters but I there were no regrets after my first sip. All the flavours favoured each other and were nicely balanced making it such a refreshing Martini.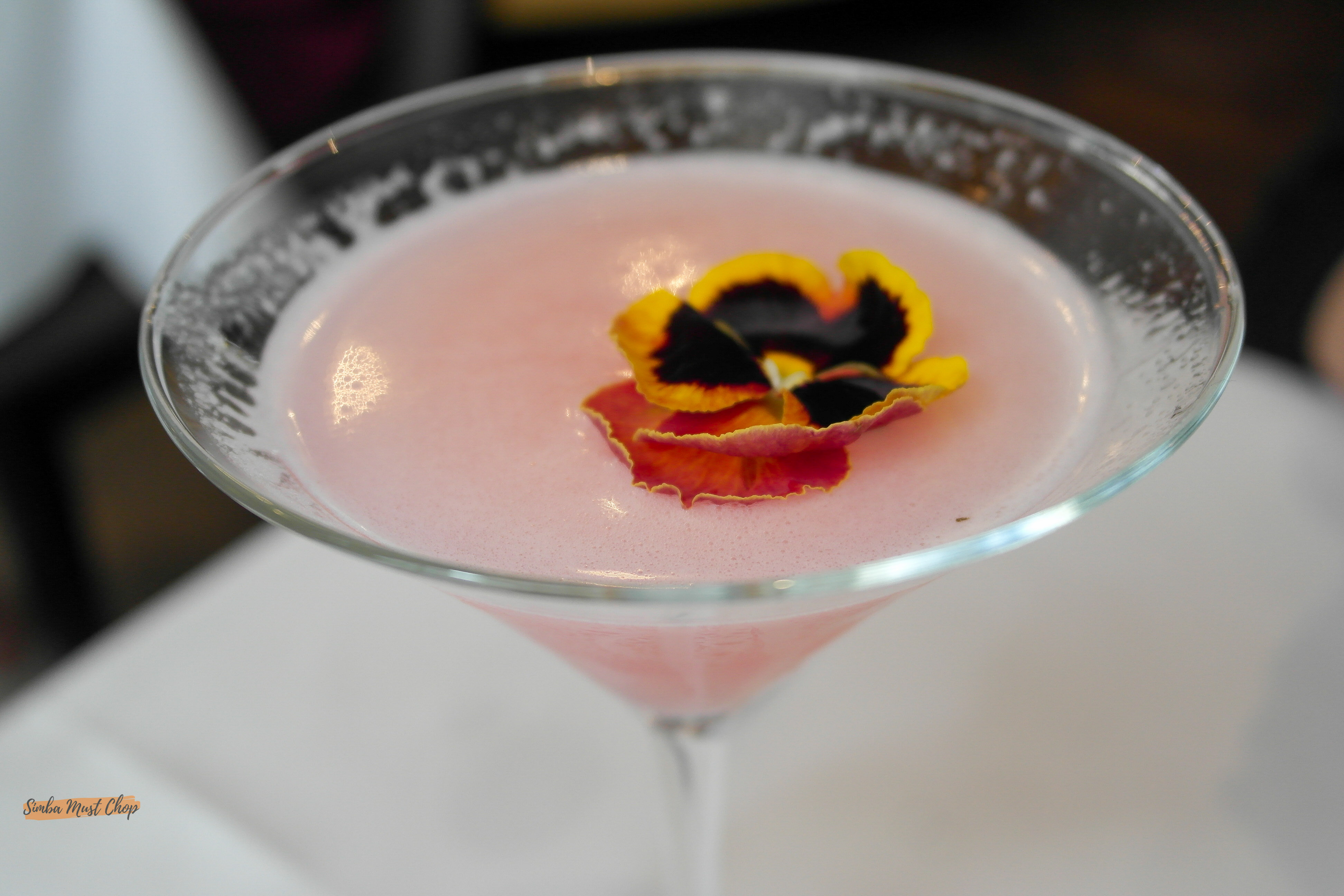 I skipped through the starters and headed straight for the mains. I was trying to get to that dessert as fast I could yet still wanted a proper meal prior ( best of both worlds hey!). For my main I opted for a steak.
mains
Plain grilled Prime Rib-eye 6oz (£24)/ 10oz (£38) with a Chimichurri Sauce (£2)
I like all my steaks well done and that was my request. The steak was nicely grilled and the sauce was absolutely delicious.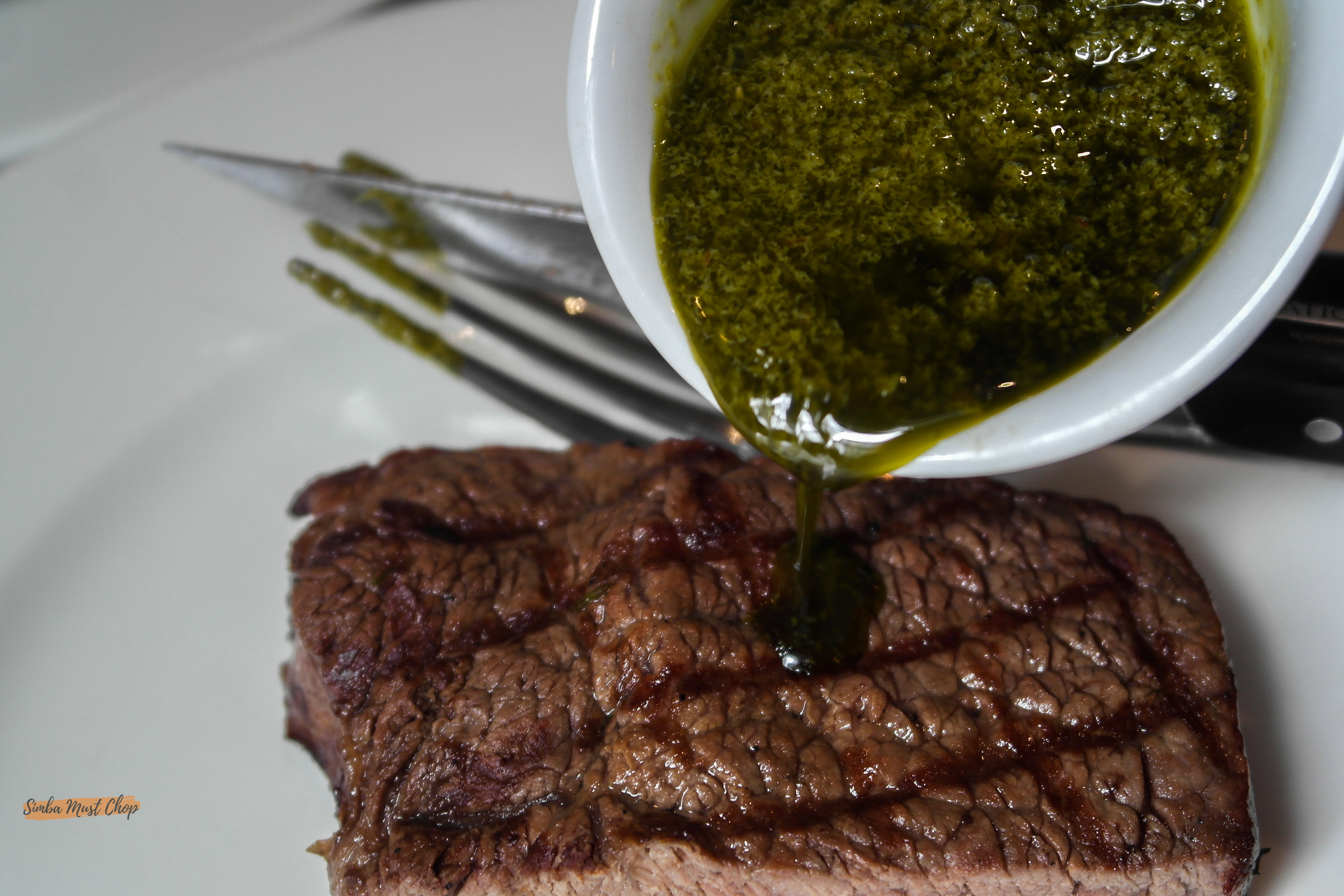 Parmesan Truffle Fries (£7)
I can literally smell that truffle right this minute. I am yet to find parmesan truffle fries that I do not like because I am a big fun and these did not let me down neither. They were as scrumptious as I expected them to be.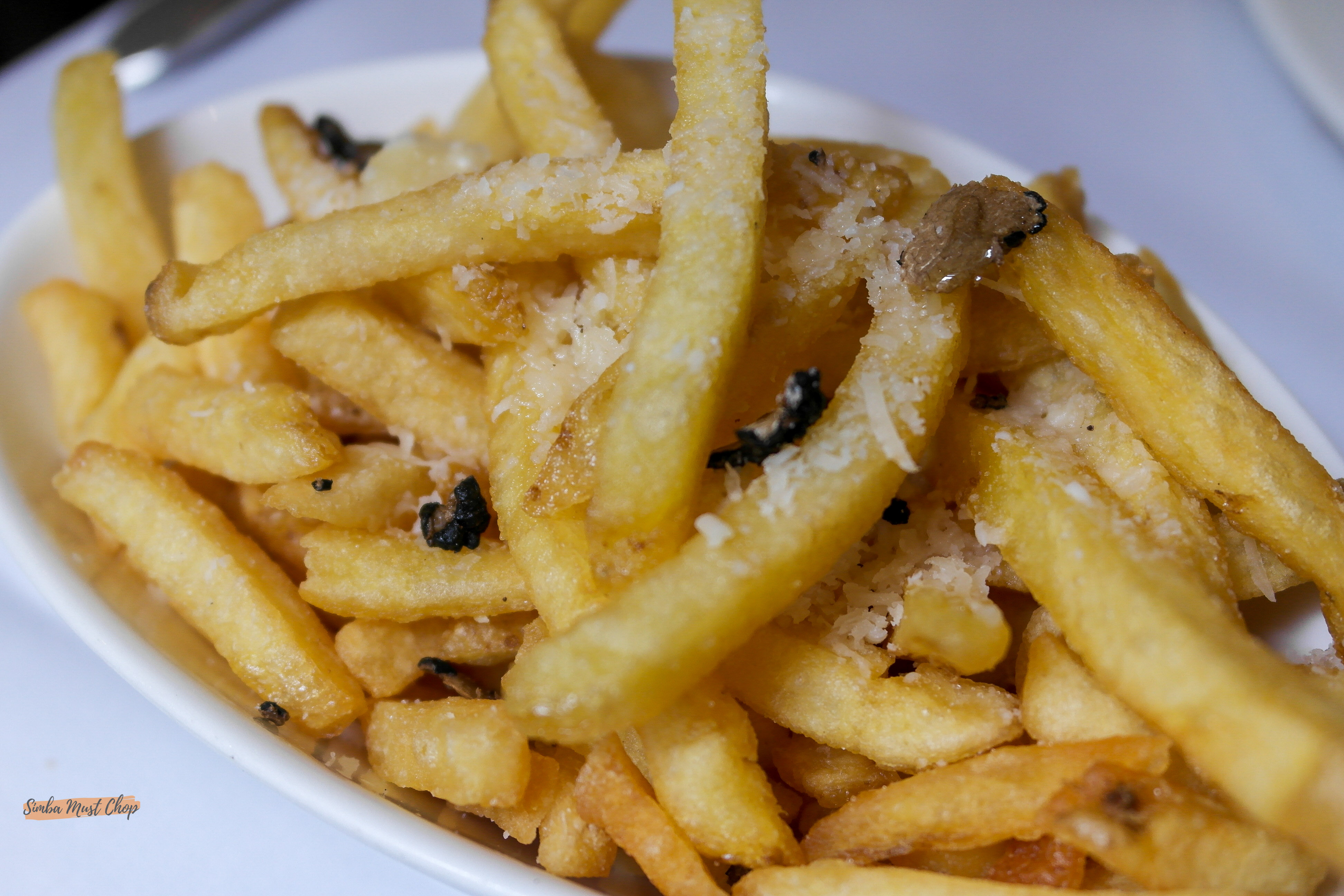 Mac and Cheese (£8)
The gooey, stretchy melted cheese oh my, it was tasty. But at this point I was telling myself "Woman don't forget why you're here….Dessert!" And finally people it was dessert time.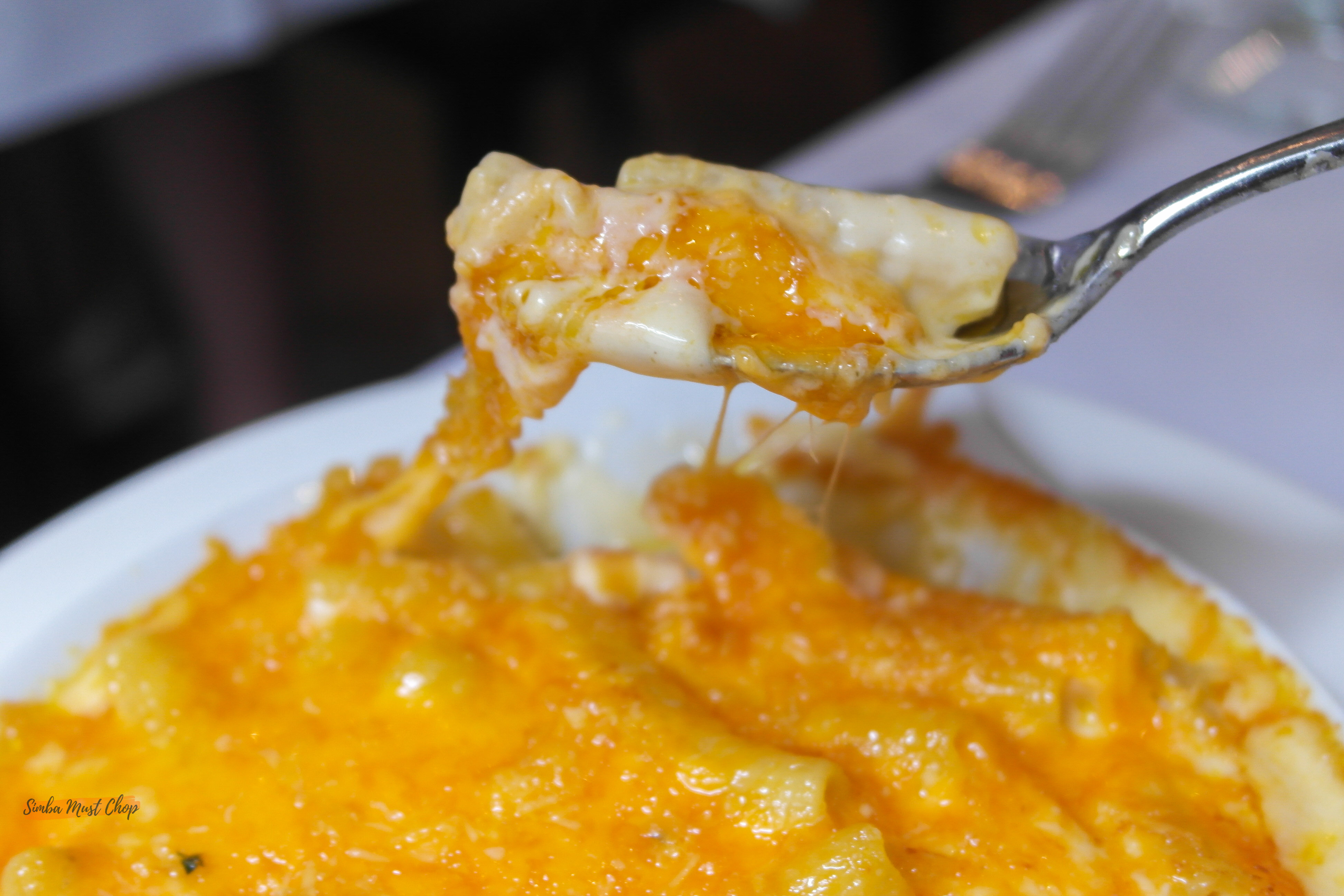 Dessert
Chocolate Brioche French Toast (£12)
Served with Vanilla ice cream and either dark or milk chocolate sauce. I opted for the milk chocolate sauce. Before you order this particular dessert you are advised to allow at least 20 minutes after ordering. And I'm here to tell you it's all worth the wait.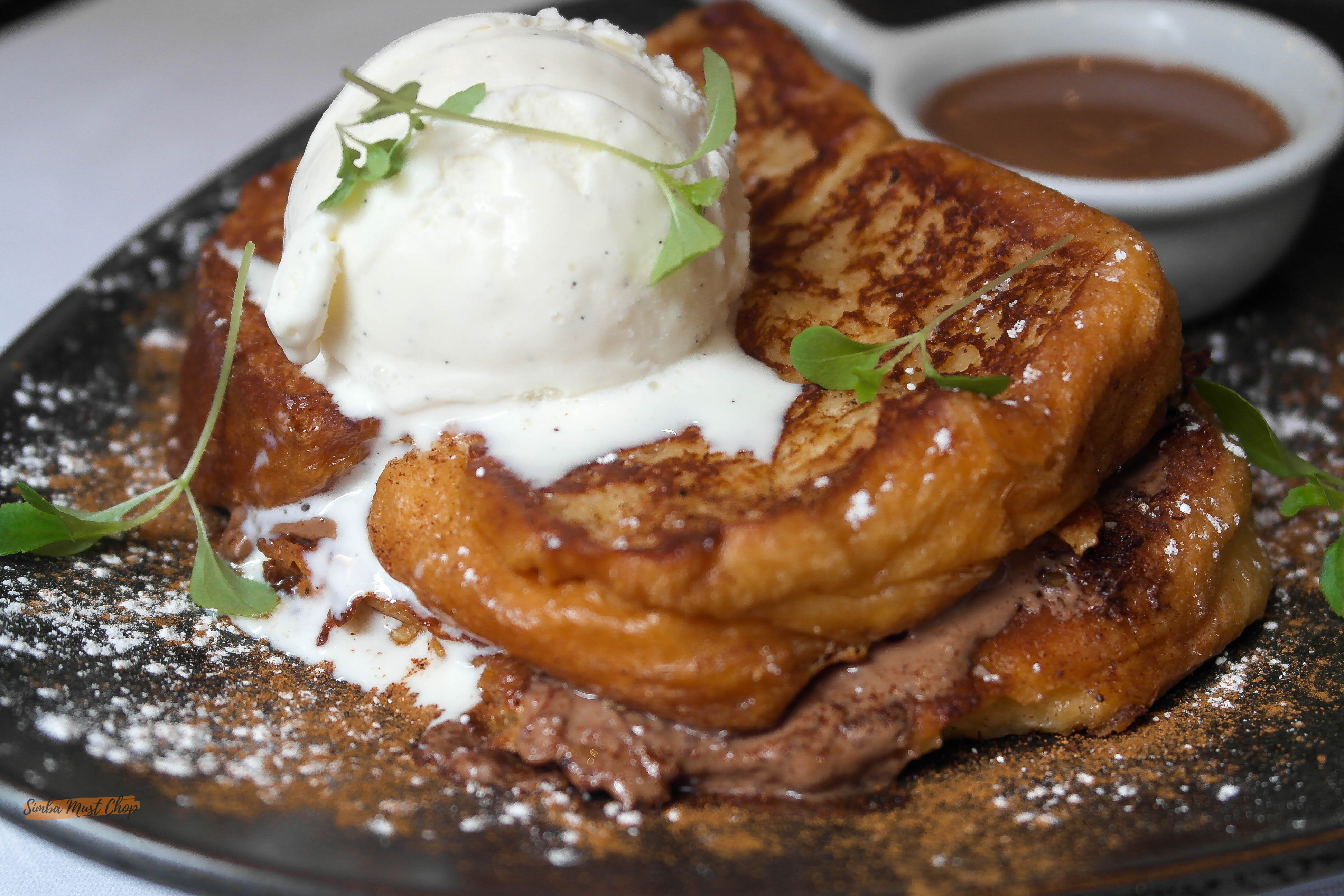 The ice cream melting on that warm brioche brought satisfaction to my eyes. When I finally took a bite, it was nothing less than Delicious. I expected the brioche to get soggy from the chocolate sauce and melting ice cream but it maintained a reasonable texture. Did I finish it? Yes I did, I had to because that was the initial plan. To demolish that dessert.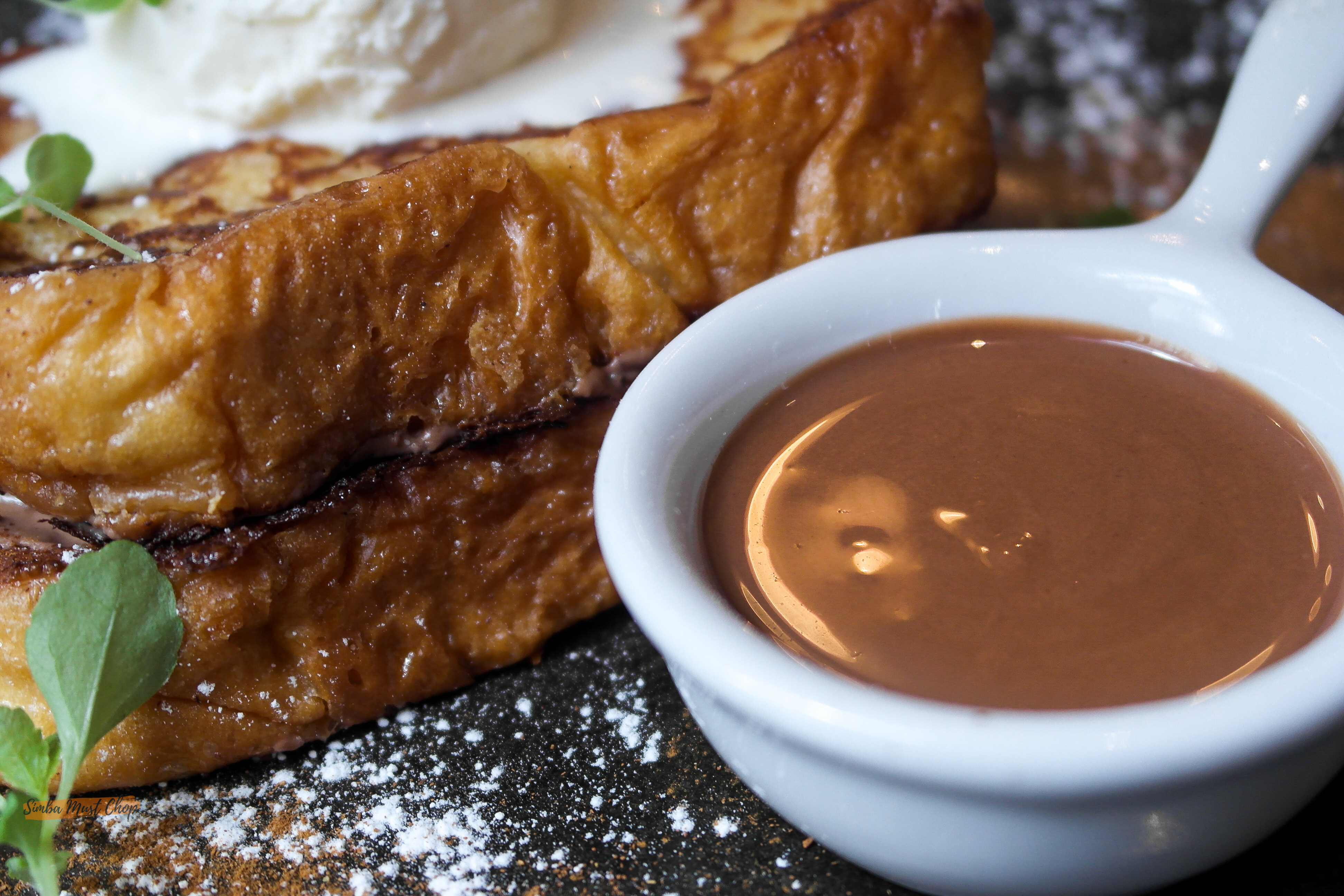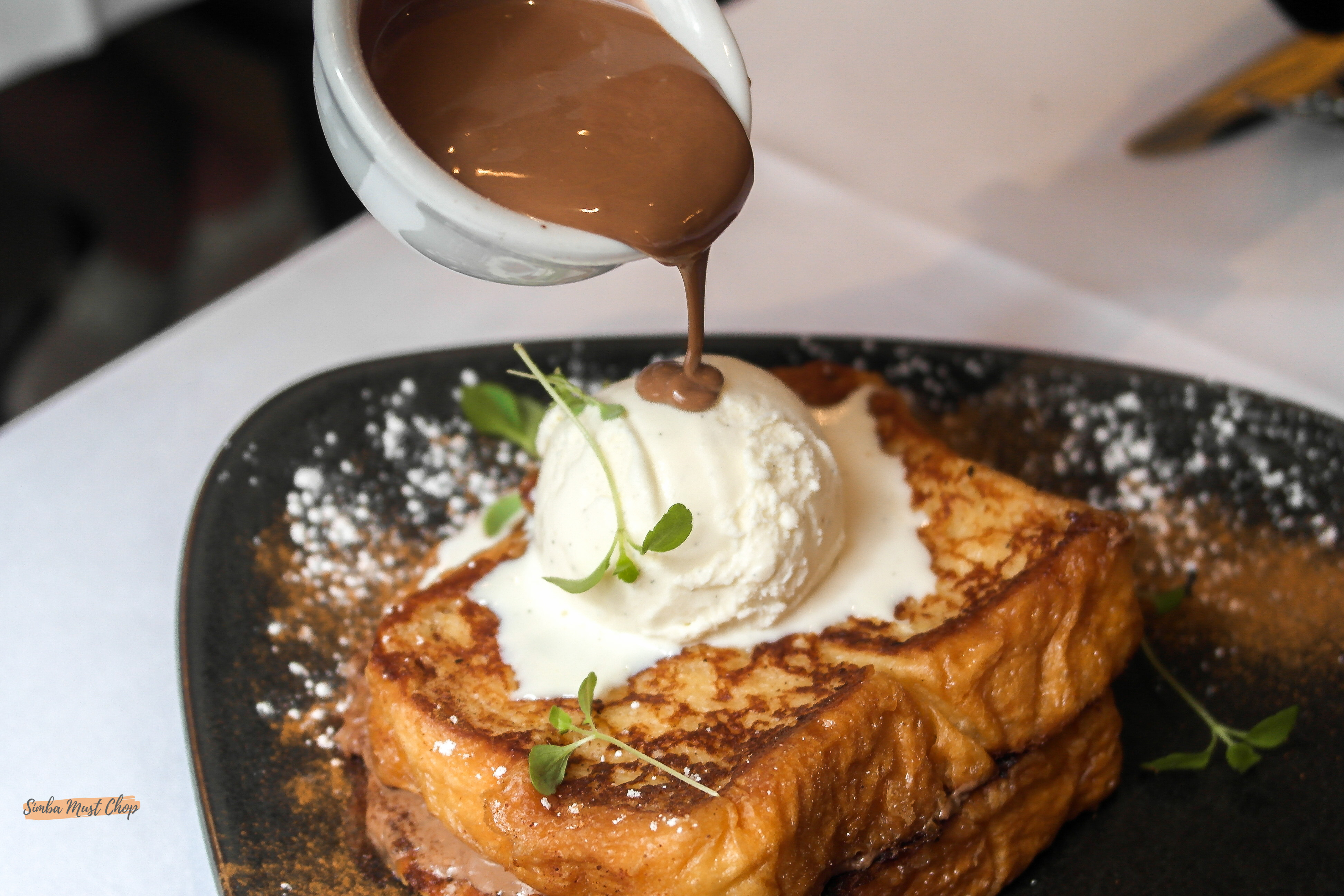 Overall
The staff were very patient and polite, all my food was brought out on time and I loved the atmosphere. I can't wait to try their Patrón XO Espresso (£13) my next visit, considering 'Patrón XO' is favourite tequila. And if you like brunch, Christopher's offers a lovely weekend brunch menu that has superfood and much more.

Would I go back? Yes.
Follow them, Try them:
Website | Instagram | Twitter | Facebook
Rating
4.5 out of 5
Food

Staff

Decor

Price

Average