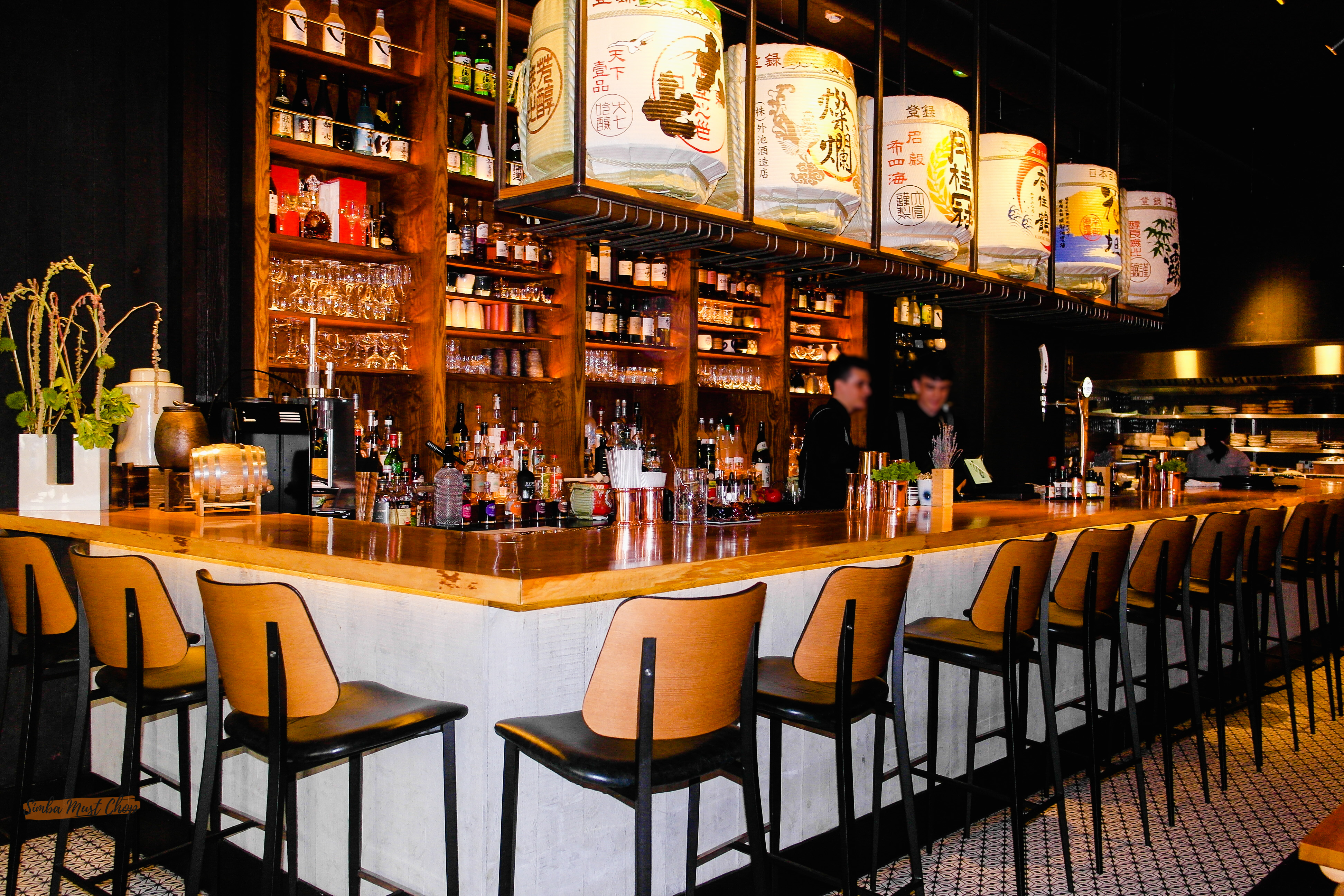 Are you craving some delicious cocktails to enjoy with friends/family? Why not visit Sakagura for a memorable experience. Allow me to tell you all about it.
Sakagura is a Japanese restaurant offering Japanese soul food and drinks throughout the day. It is located on Heddon St. which is one of Regent's street hidden gems making it a perfect escape by yourself or in the company of friends.
On arrival I was welcomed by a waitress who then directed me to the bar designed with cute eye catchy Sake barrels just above the counter printed with Japanese writing. And if thats not welcoming enough, their food menus are designed to give you an ultimate Japanese experience made to share on the table.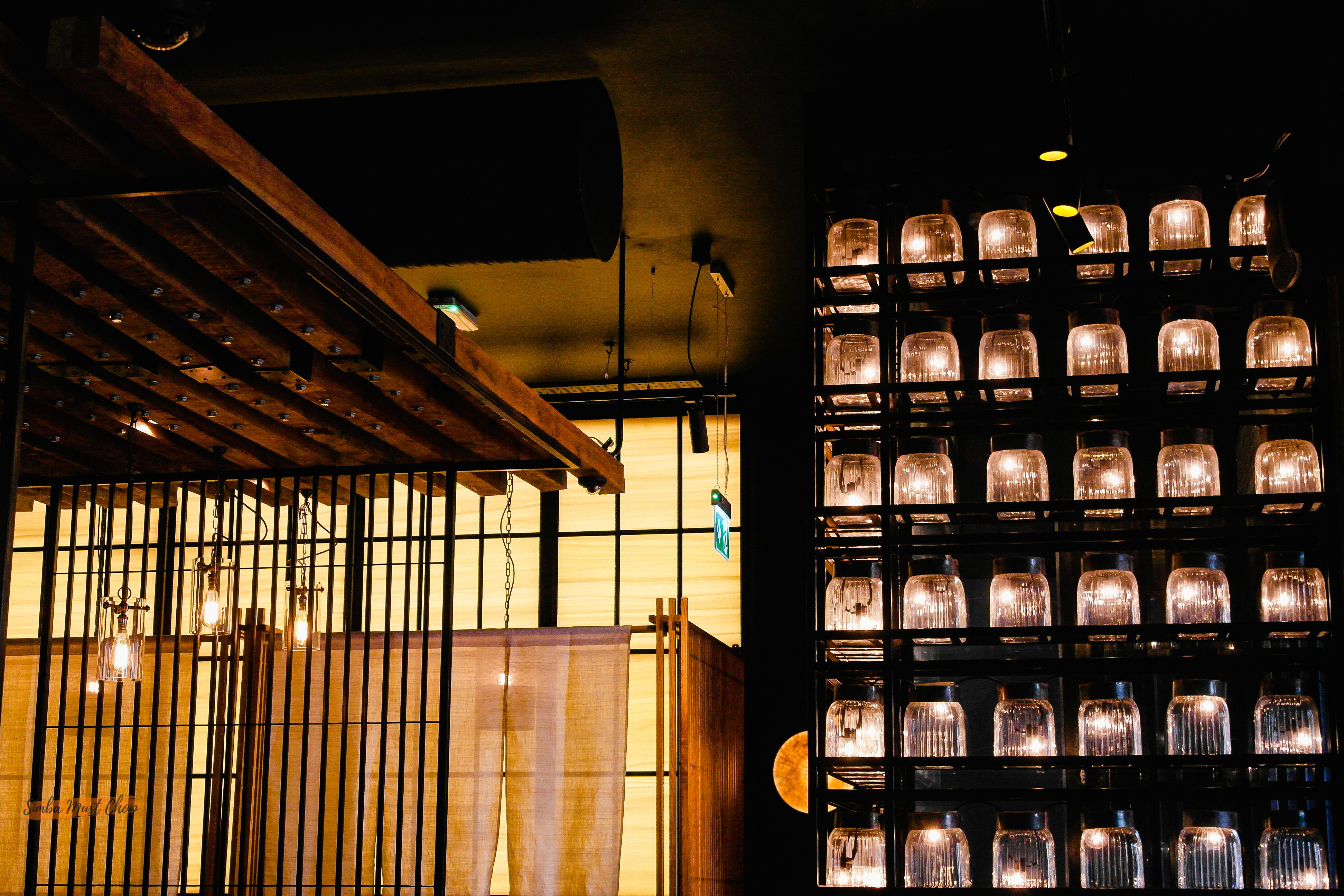 Sakagura Sake Is King. So when it came to ordering for drinks, I opted for their collection of sake based cocktails and luckily these were included on their HAPPY SAKE HOUR which was still on for another 30 minutes. During happy sake hour you get 50% off sake cocktails from Mon – Thu 5 – 7pm. This offer is more like two for one, so I went head and order two in one go because time wasn't my friend.
Drinks
Okinawan Dragon (£13) on the Right
Made with Tiki & Fruity combination of Gekkeikan Namazake, Cor Cor red rum, avua cachaça, almond syrup, freshly squeezed lime juice & dragon fruit. I opted to drink the Okinawan first because the melting ice cubes would have diluted it. It was so refreshing and on the sweet side with a kick of sake.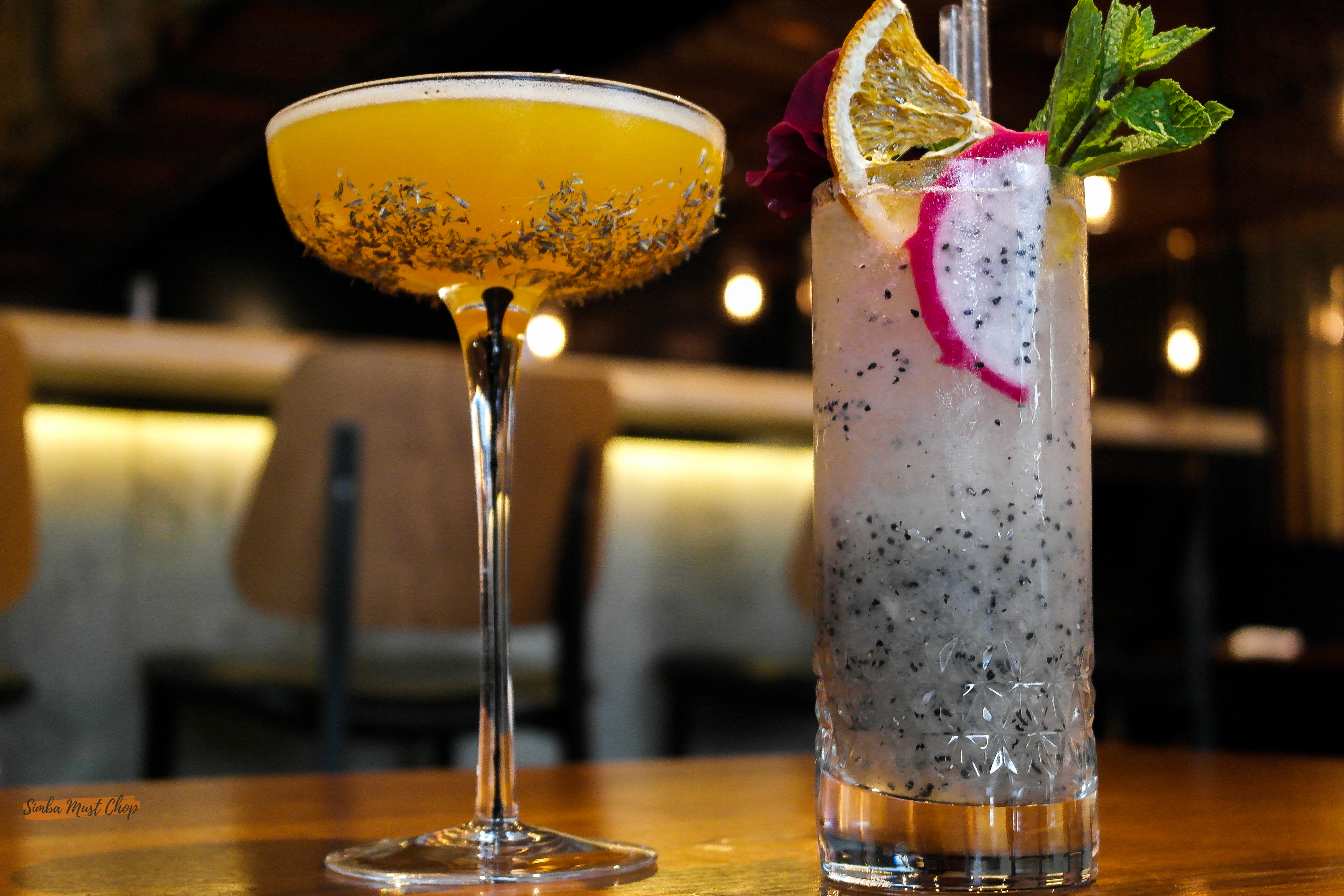 Furano Fields (£12) on the Left.
A floral and fruity concoction of lavender, Gekkeikan namazake, Jinzu gin, apricot brandy & passion fruit. The floral notes are distinctive while the apricot brandy & passion fruit leave you with nice after-taste.
Half way to the bottom of my glass, I couldn't resist the aroma of the food in the atmosphere. So I asked the waitress if she had any free tables. And within 5min she came back with good news and I decided to have my dinner too.
Mains
Salmon Teriyaki (£14.5)
Fresh Scottish salmon with a sweet soy teriyaki glaze. The salmon is cooked over fiery hot coals that gives it the rich smoky flavours. The salmon was full of flavour, succulent and light enough for me to order for another dish.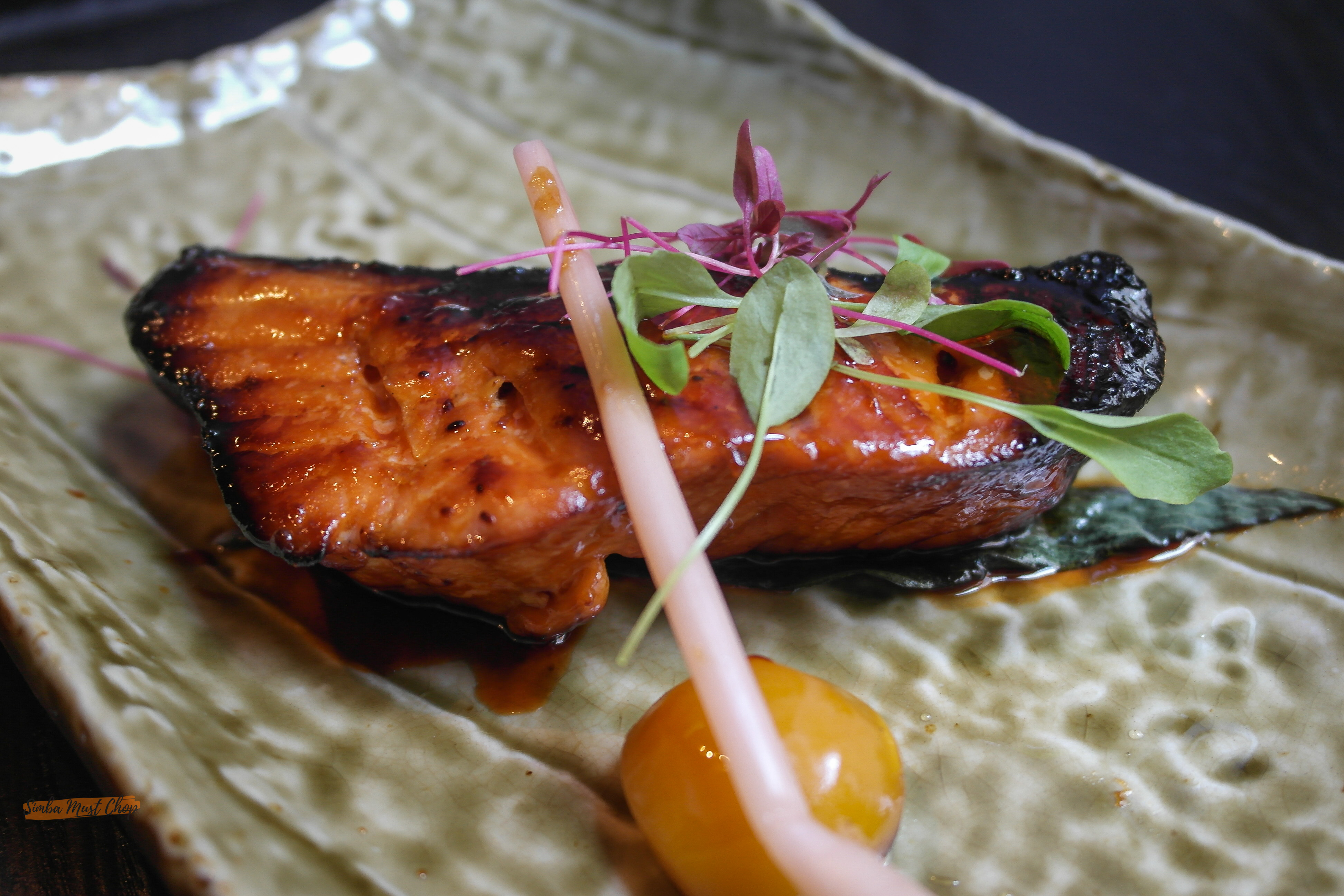 Spicy Black cod ramen (£18)
A rich 12-hour broth ramen topped with extra heat, black cod, scallops, nitamago egg, kikurange mushrooms, asparagus, spring onions, sesame and nori seaweed.
This dish was a limited edition item on the menu. Sakagura paired a menu with Shoryu Ramen the Michelin recommended London ramen bar. And this collaboration brought this ramen bowl to life. It was very delicious and a definite comfort bowl.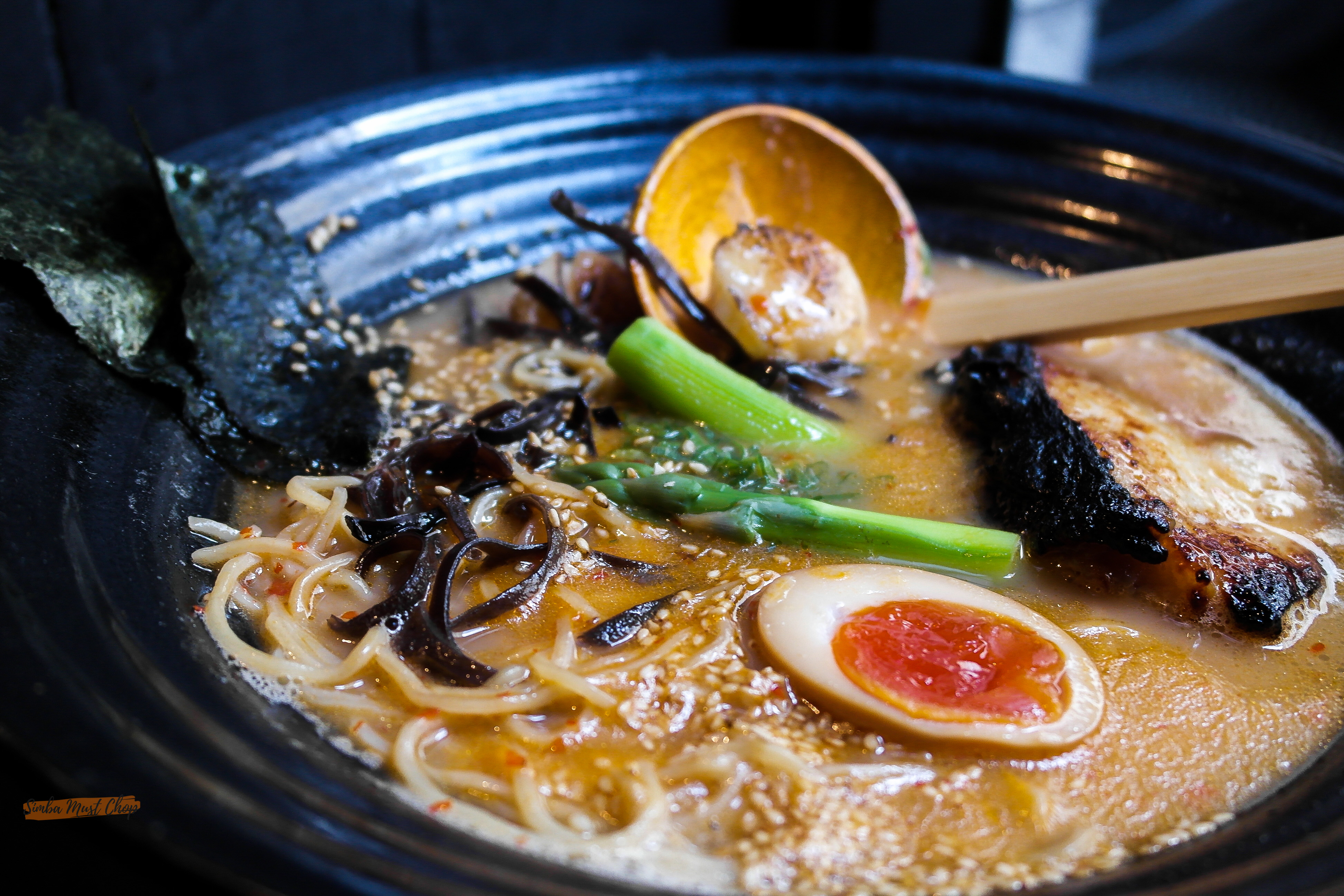 The noodles were cooked to perfection, the black cod was so succulent and every ingredient in this bowl complimented each other. The ramen was so filling and I was unable to finish it.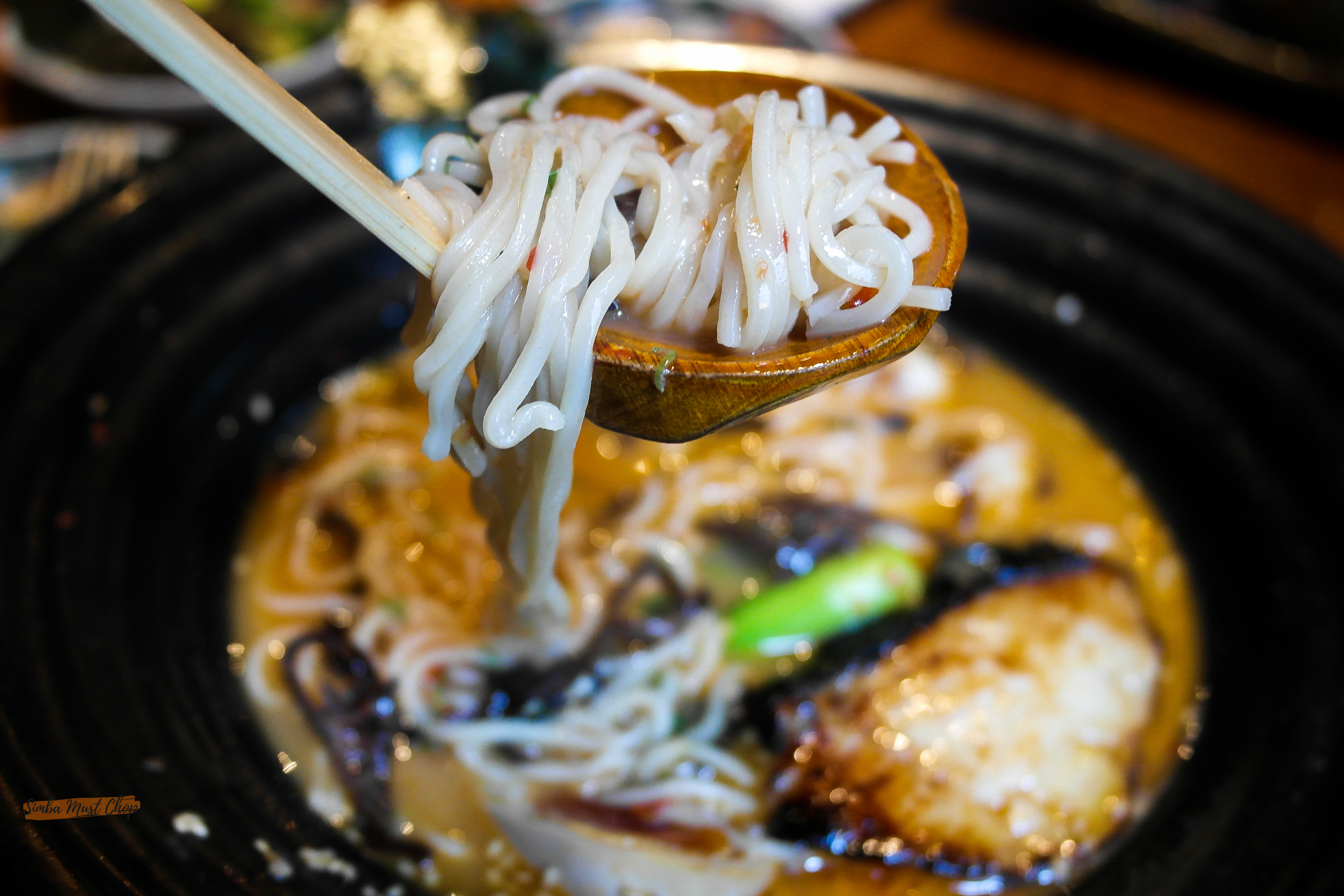 Overall
I had a lovely spontaneous dinner and enjoyed my cocktails. The staff were attentive, jolly and professional. On my next visit I will try their Sumibi Yakiniku BBQ or Ishiyaji Stone Wagyu Steak. They both look delicious.
I recommend Sakagura London, thank me later. 🙂

Would I go back? Yes
Follow them, Try them:
Rating
4.8 out of 5
Food

Staff

Decor

Price

Average