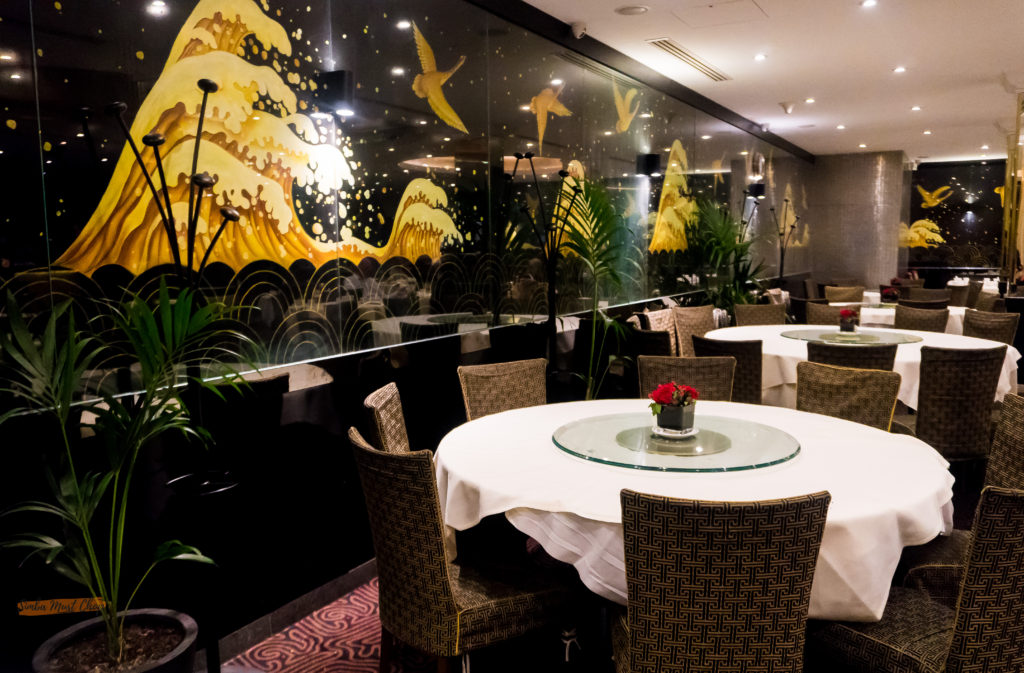 For delicious traditional and contemporary Chinese dishes, Royal China Restaurants have got your back. Serving authentic Chinese dishes, guaranteeing an amazing dining experience.
The Royal China Group consists of five of London's most authentic and prestigious Chinese restaurants, including the luxurious and critically-acclaimed Royal China Club. Based in prime areas of London, the restaurants are centrally located on Baker Street, as well as in Bayswater, Fulham and Canary Wharf.
The restaurants all have elegant décor, contrasting rich golden hues with striking red and black features. Lacquered murals depicting an ornate Chinese illustration create a focal point within each of the five restaurants. The capacity of the restaurants varies in size from 55 to 150 covers.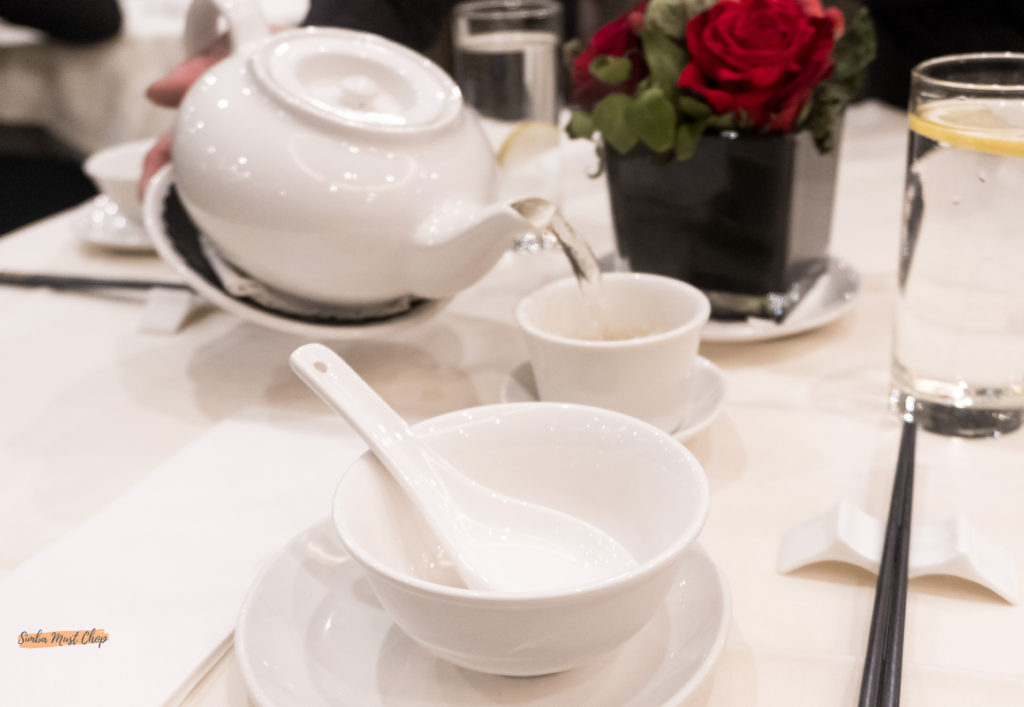 I recently visited Royal China Bayswater which opened back in 1996, the first restaurant from the group located on Queensway. After reading some great things about it, I couldn't wait for my very own dining experience.
On arrival my companion and I were warmly welcomed and shown to our table where we were offered some refreshing Chinese tea to start while exploring the menu. For our drink, we opted for a cheeky refreshing bottle of bubbly to add some sparkle to our lunch.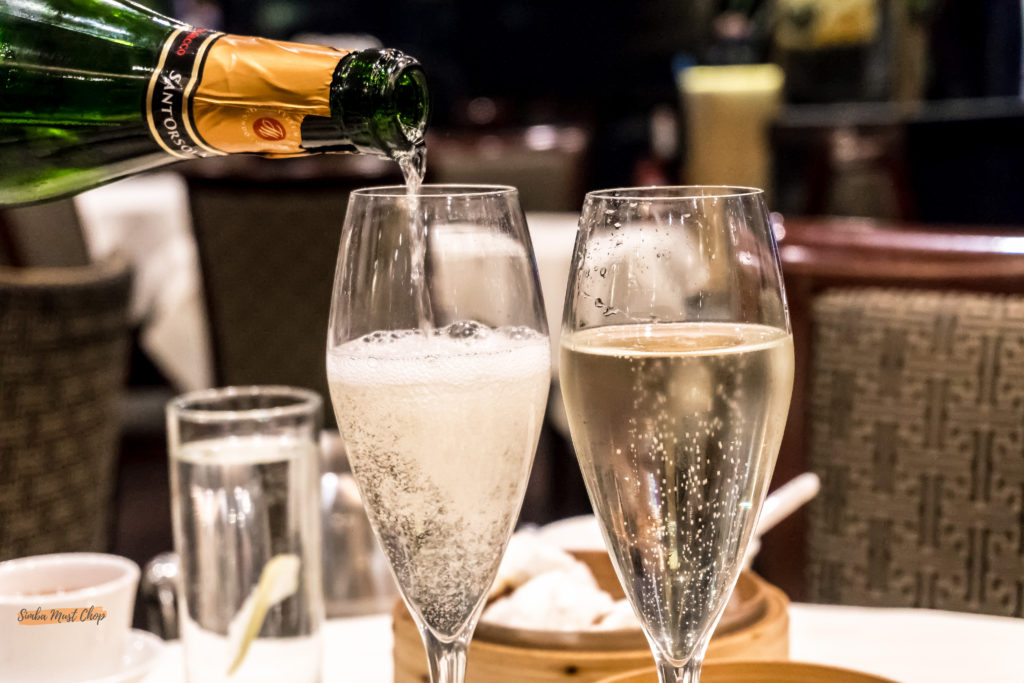 The Royal China restaurants offer traditional Hong Kong Chinese dishes, while the Royal China Club provides an exclusive experience by combining European ingredients within the authentic Chinese cuisine. The restaurants have the same à la carte menus and each restaurant dedicates a full page to signature dishes created by the restaurant's individual Head Chefs.
These dishes are changed frequently, while the seasonal dishes are changed four times a year. Set seven-course tasting menus are also available in all Royal China restaurants.The group is renowned for its Dim Sum, which is served daily from Noon until 5pm and includes Steamed Seafood Dumplings with Spicy Sauce; and Pan-fried Fillet of Duck Breast Rolls. Each restaurant has a dedicated Dim Sum Chef, as well as a Head Chef.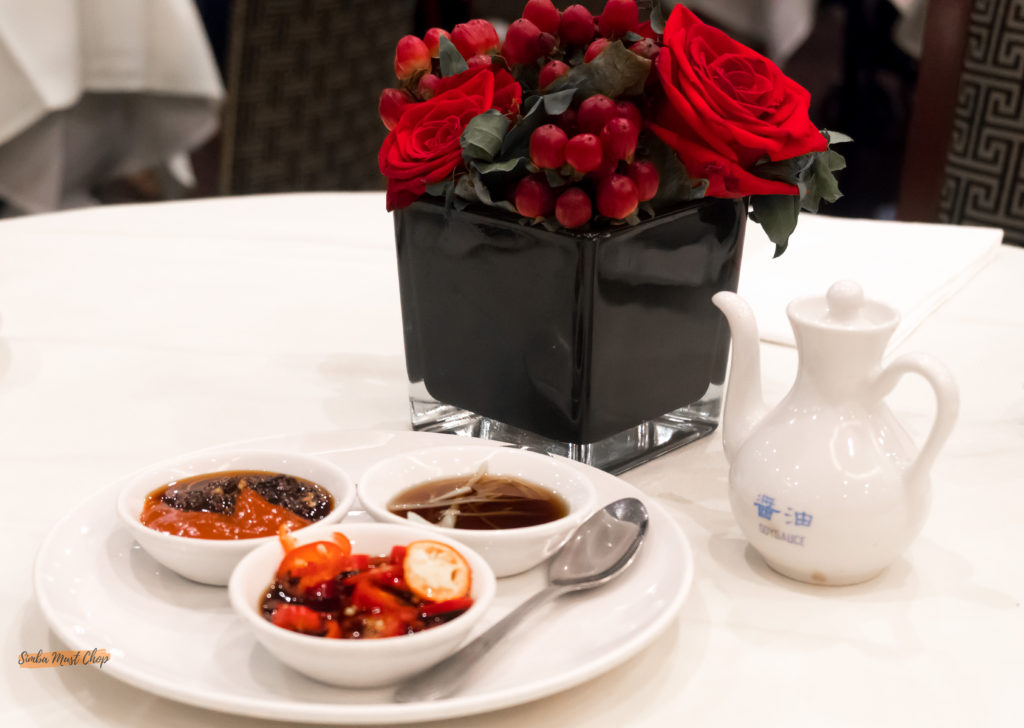 Dim sum
Royal China Cheung Fun (£5.90)
These rice noodle rolls are one of their dim sum classics doused in a sweet soy sauce. It was my first time tasting this dish whereas it was one of my companion's regular dishes to order. We both loved these however, I had to get used to the slippery texture of the rolls.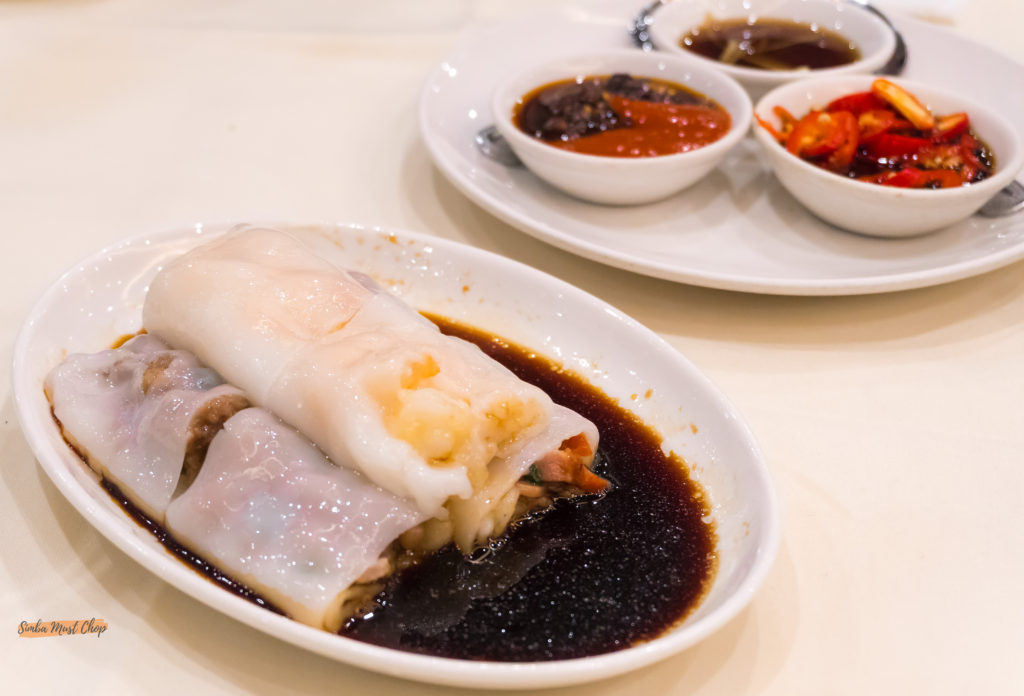 Steamed Chilli pork dumplings (£4.60)
Also knows as steamed wontons in a Sichuan chilli sauce. The aromatic sauce coating on these dumplings is the real magic. The kick of the chilli paired with the nicely seasoned filling leave you with a sweet and savoury, hot and sour, tender and juicy sensation with each bite.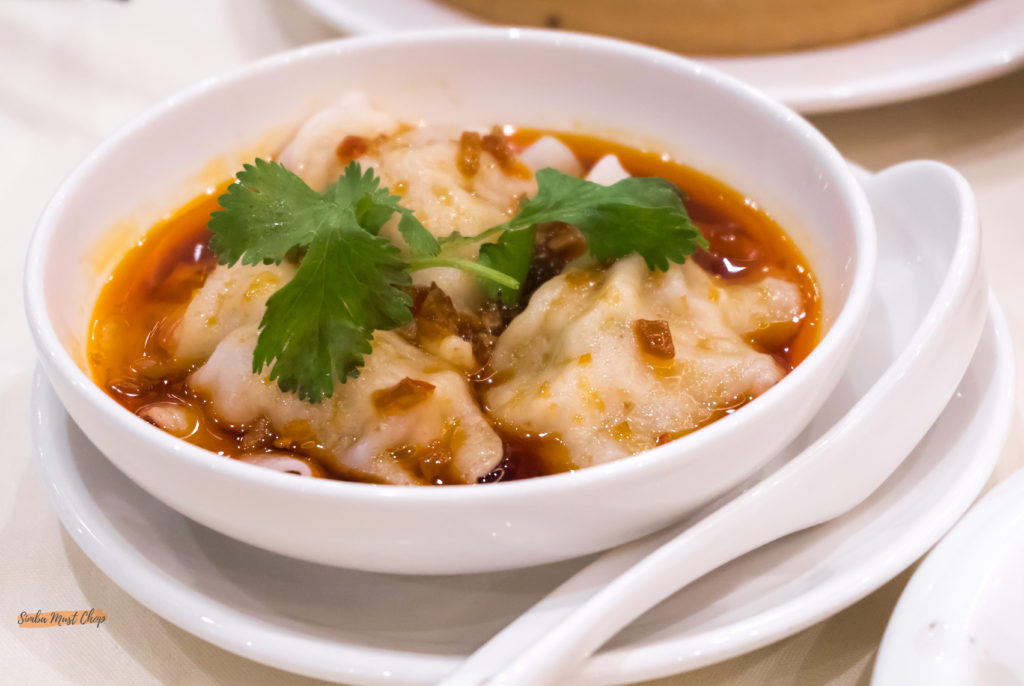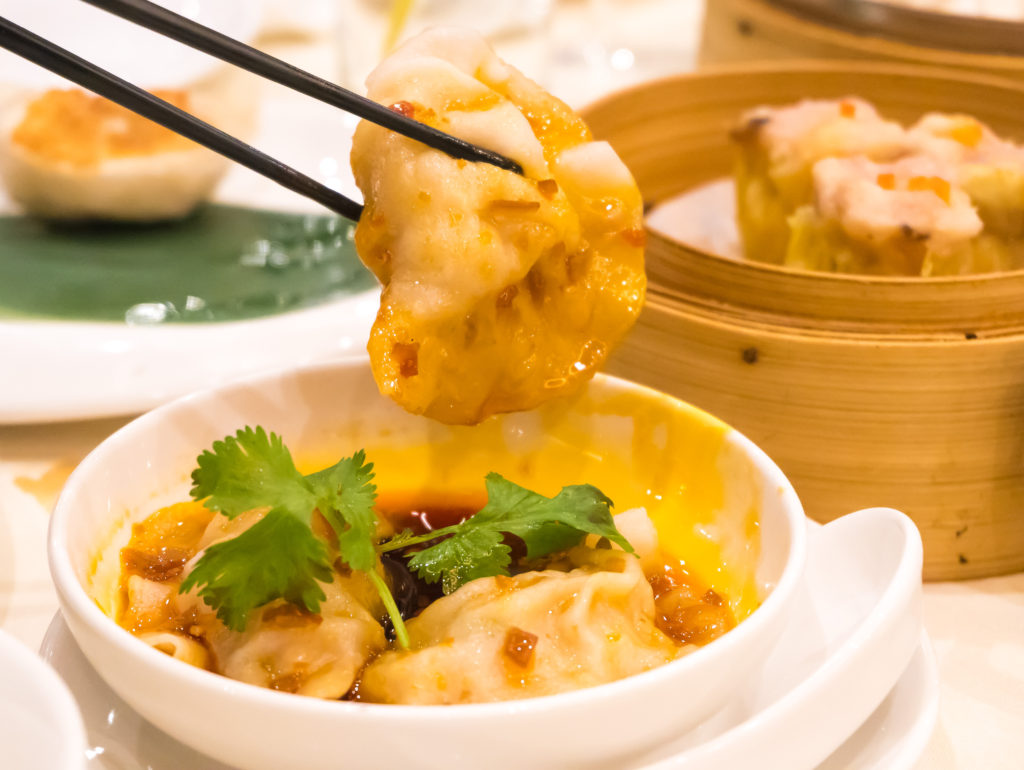 Prawn dumplings (£4.90)
Easily my favourite on their menu, they were juicy filled and tasted even more delicious when dipped in the chilli or soy sauces.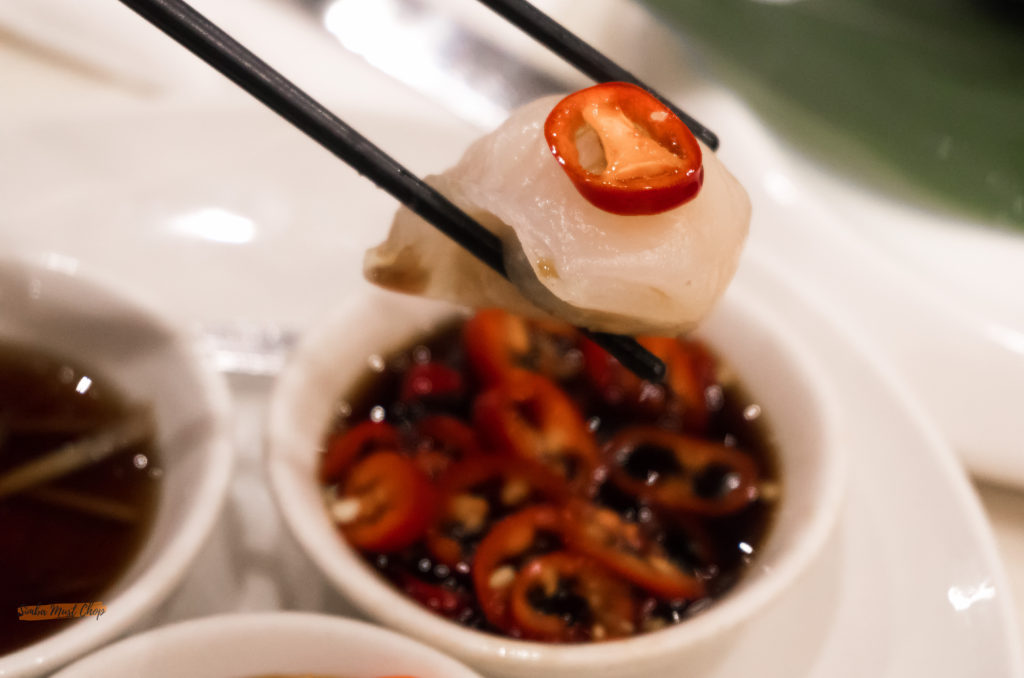 Mince pork and shrimp dumplings (£4.60)
Also known as Shu Mai dumplings are open-faced dumplings stuffed with minced filling. These were nice but tasted better when dipped in the chilli sauces.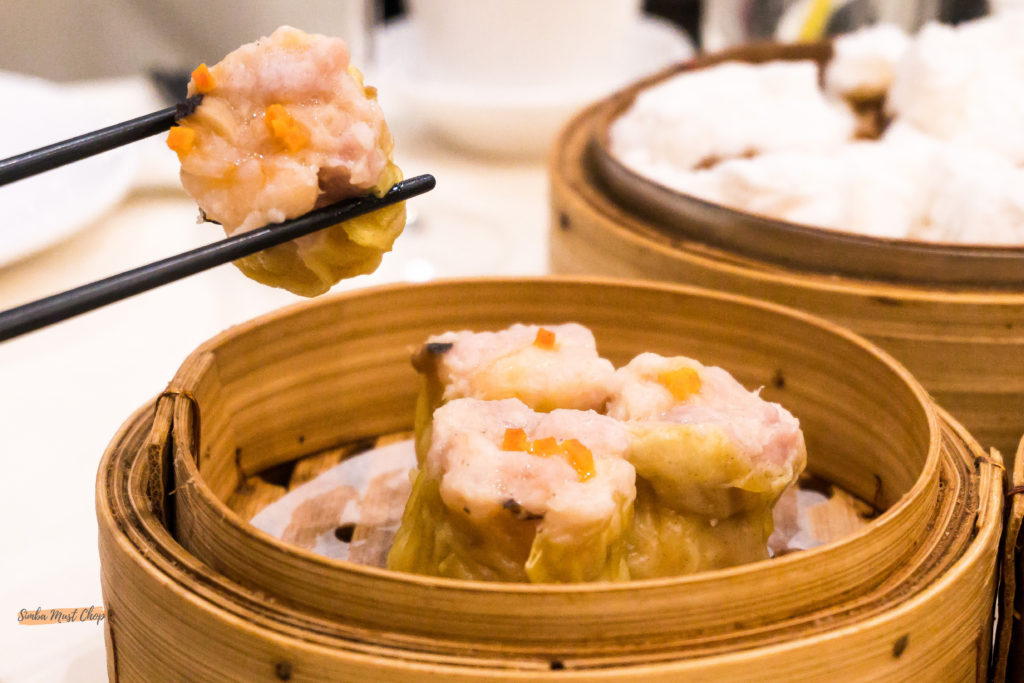 Pan fried pork dumplings (£4.30)
These had an amazing texture with a crispy base, soft top and an easy to chew filling. Although they are referred to as fried, these dumplings go through a two-stage cooking process. First fried in oil, water is added and then left to steam for a few minutes.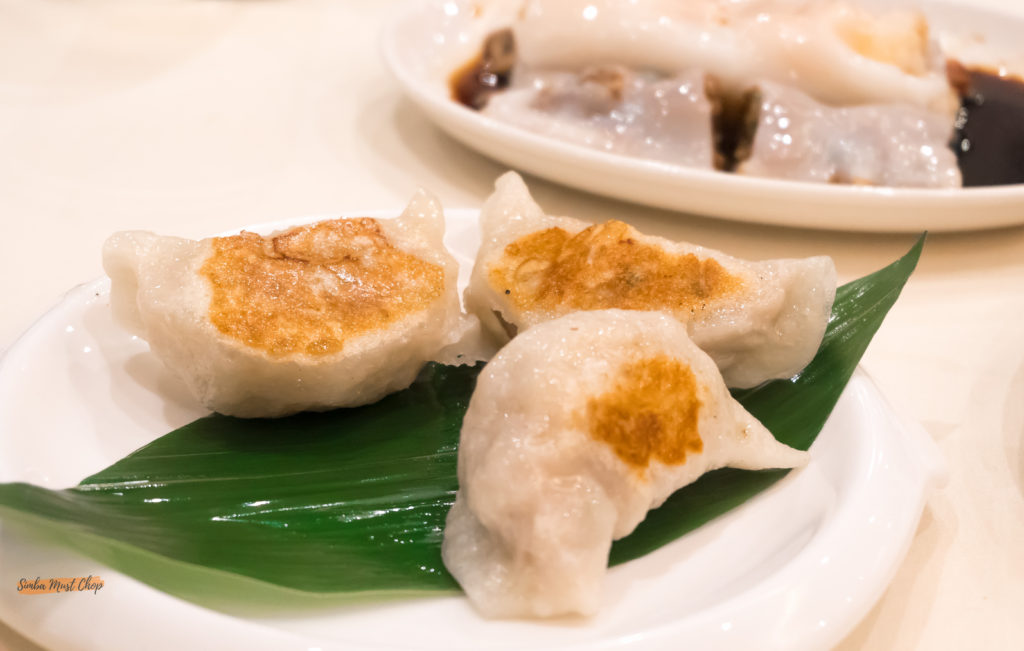 Dessert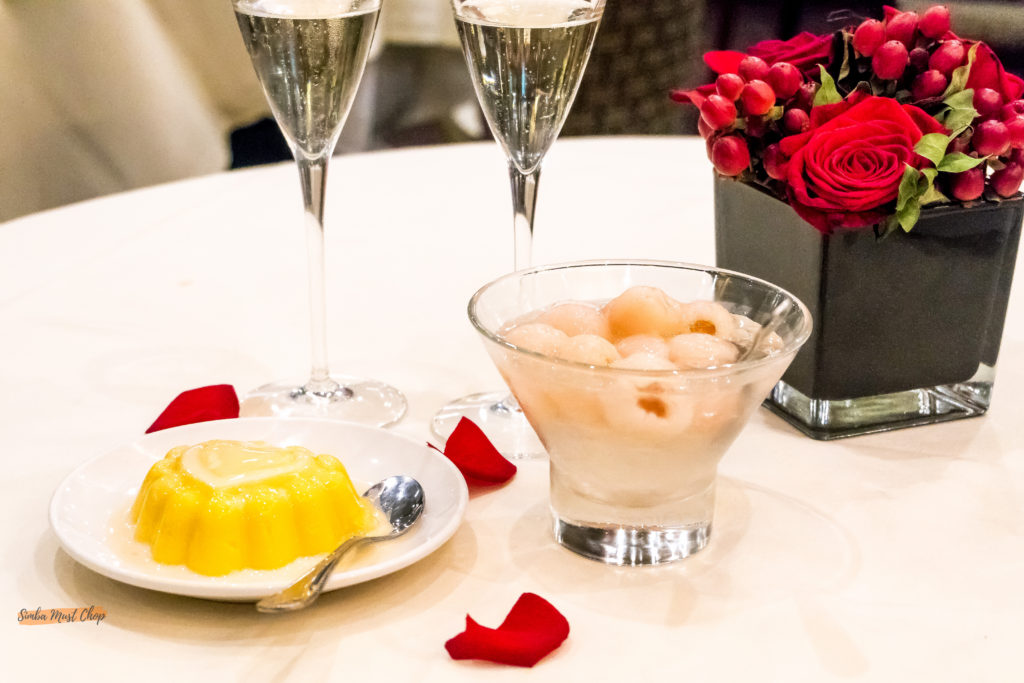 Chilled mango pudding (£5.50)
It was my first time to have this pudding and I enjoyed it. I didn't know what to expect but I loved the subtle sweetness & smooth consistency of the pudding while the evaporated milk complimented the overall taste.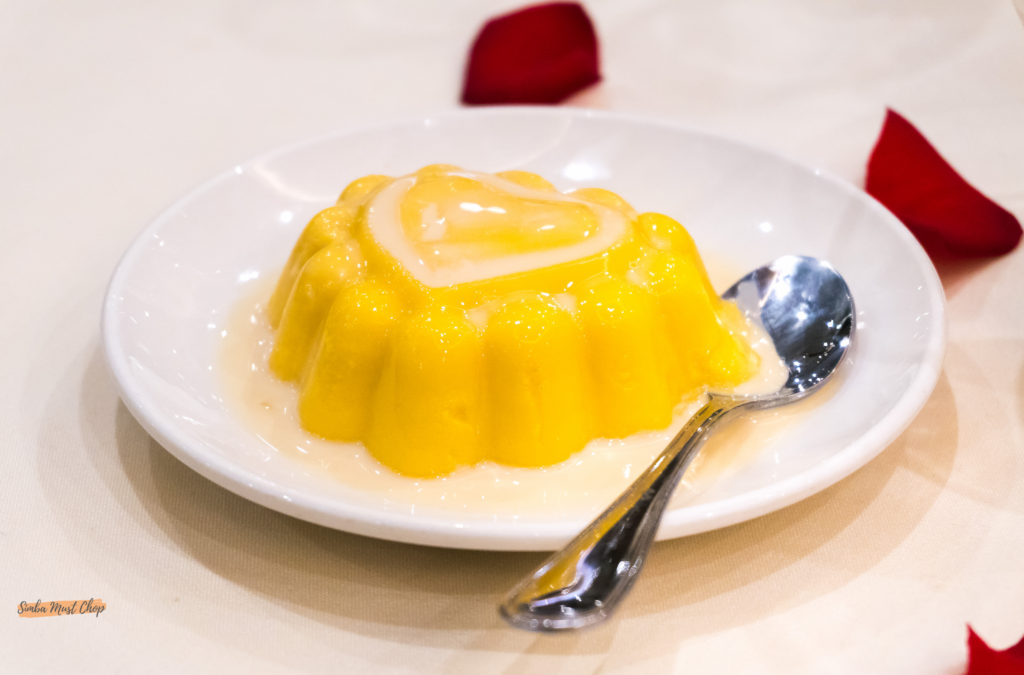 Lychees ( £5.50)
Served floating on crushed ice for that extra chill. I love everything lychee and having a simple lychee fruit is just as satisfying and a refreshing way to finish off a meal.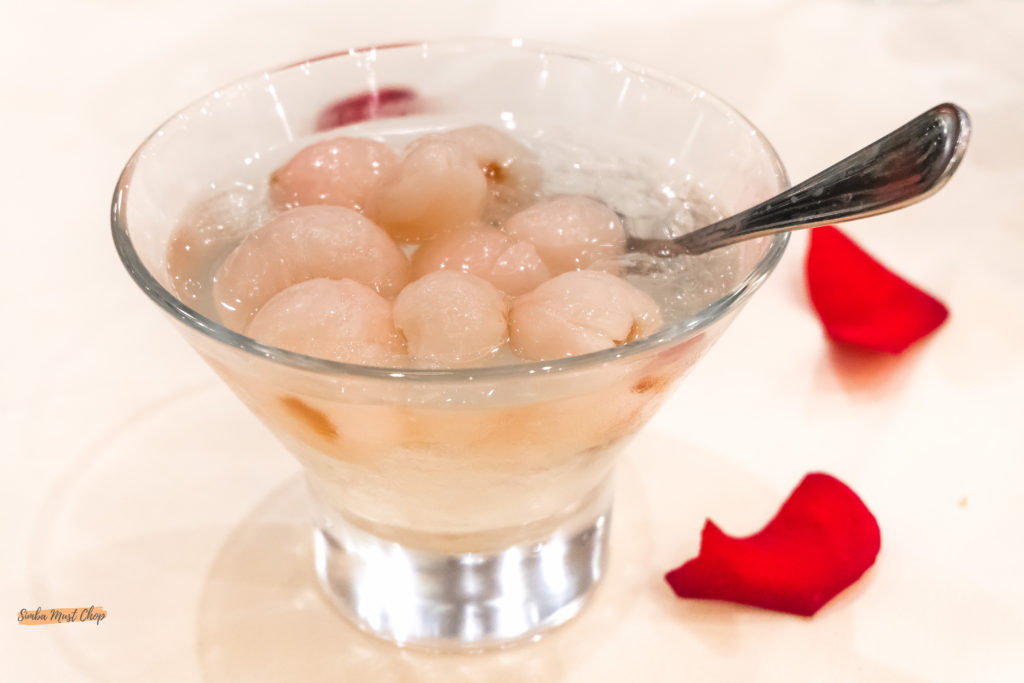 Overall
We had an amazing dining experience, with great customer service from the attentive staff who ensured we were well taken care of. It's a beautiful-spacious restaurant with sound atmosphere and delicious fresh dishes. If you love Chinese cuisine or would like to try it for the first time, I recommend Royal China Restaurants. Worth adding to your list. 🙂
Note: No lunch reservations on weekends & Bank holidays.
Thank you to the team at Royal China, Queensway for having us. 🙂
Follow my blog on BLOGLOVIN' | Subscribe to my YouTube Channel

Would I go back? YES
follow them, try them
Instagram | Twitter | Facebook | Website | Contacts
rating
4.8 out of 5
Food

Staff

Decor

Price

Average
[rank_math_rich_snippet]