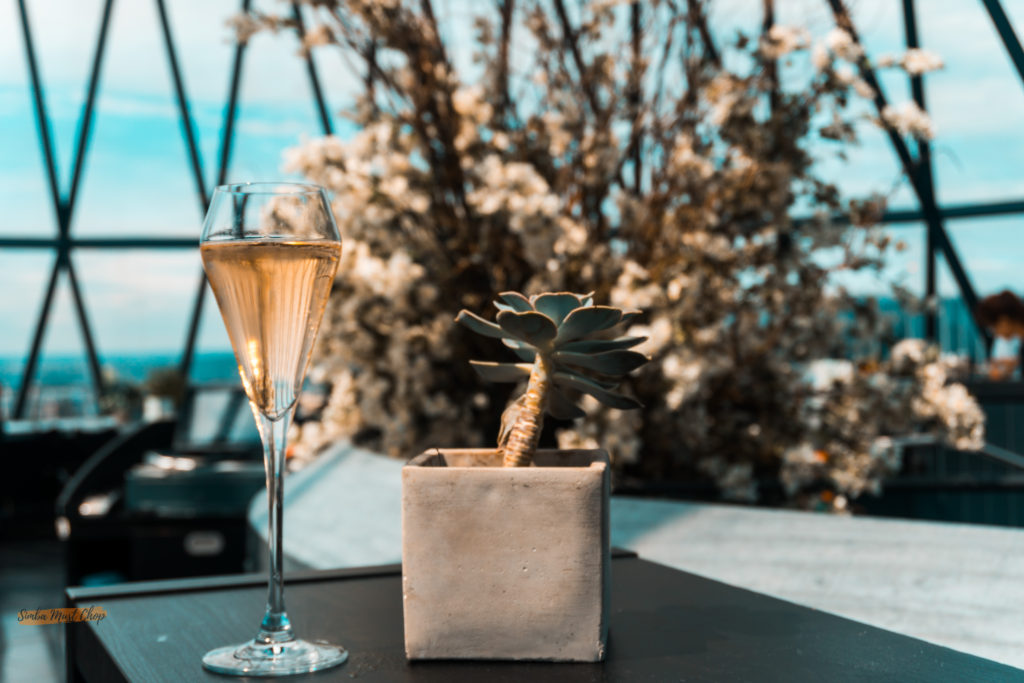 Visit IRIS Bar, the eye of the City for light bites with colleagues to date nights with that special someone, this is the perfect place to choose from an intriguing range of cocktails while feasting your eyes on unrivalled 360º views.
Iris Bar is located on the 40th Floor of London's iconic Norman Foster-designed building, Searcys at the Gherkin. Less well known, is that when viewed from above it forms an iris shape to reflect the Gherkin's place as the eye over the city.
Previously the site of Members-Only Club, Iris opened to the public for the very first time on 13th July 2018. It's now open daily and guests are able to reserve a space in the bar from 11am to 11pm.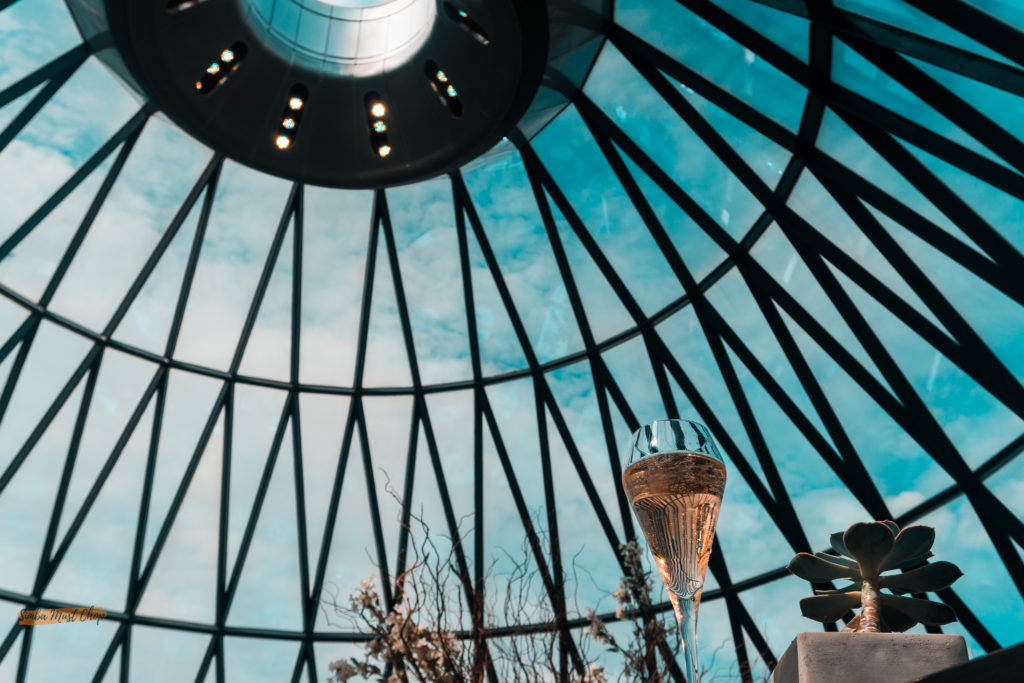 Offering an extensive cocktail menu as unique as the setting, paying homage to the London's famous markets. The cocktail list overseen by Head Mixologist Federico Geniale includes, Portobello Market, Alexandra Market, Spitafields Market and Borough Market. Each section is made up of 4 cocktails, making it 16 unique cocktails in total.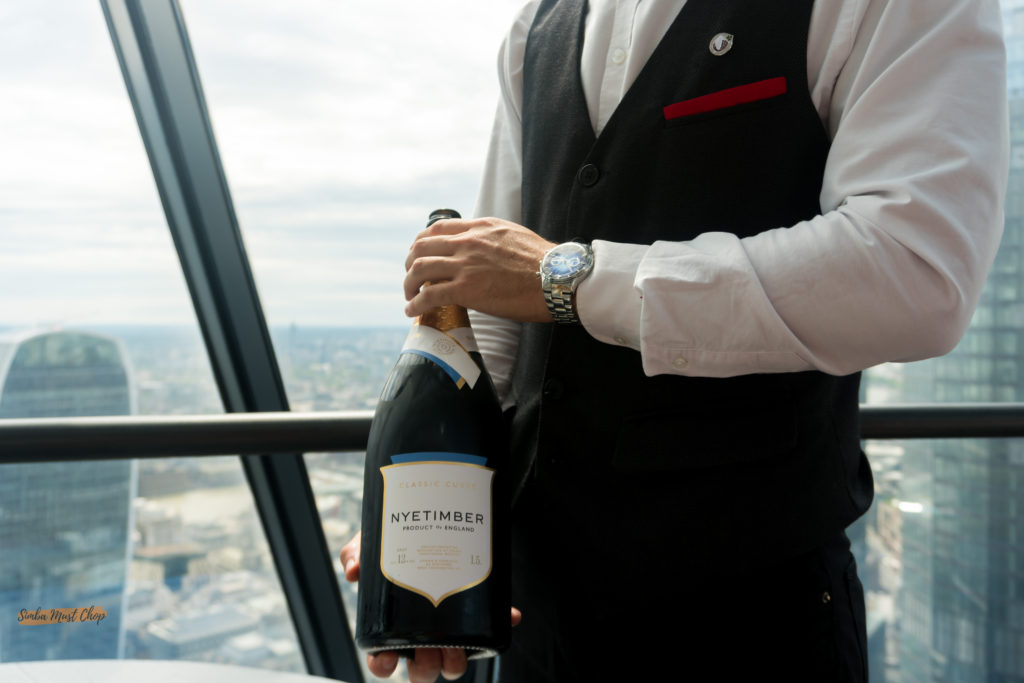 Searcys' at the Gherkin has always been one of my favourite places to be and I was delighted to revisit for the first time since its relaunch. My companion and I visited on a sunny Sunday afternoon. Both craving champagne, we opted for a couple of glasses of Classic Cuvee. It's a signature wine of Nyetimber consistently crowned one of the best English sparkling wines. It was a refreshing with distinctive toasty and spicy aromas.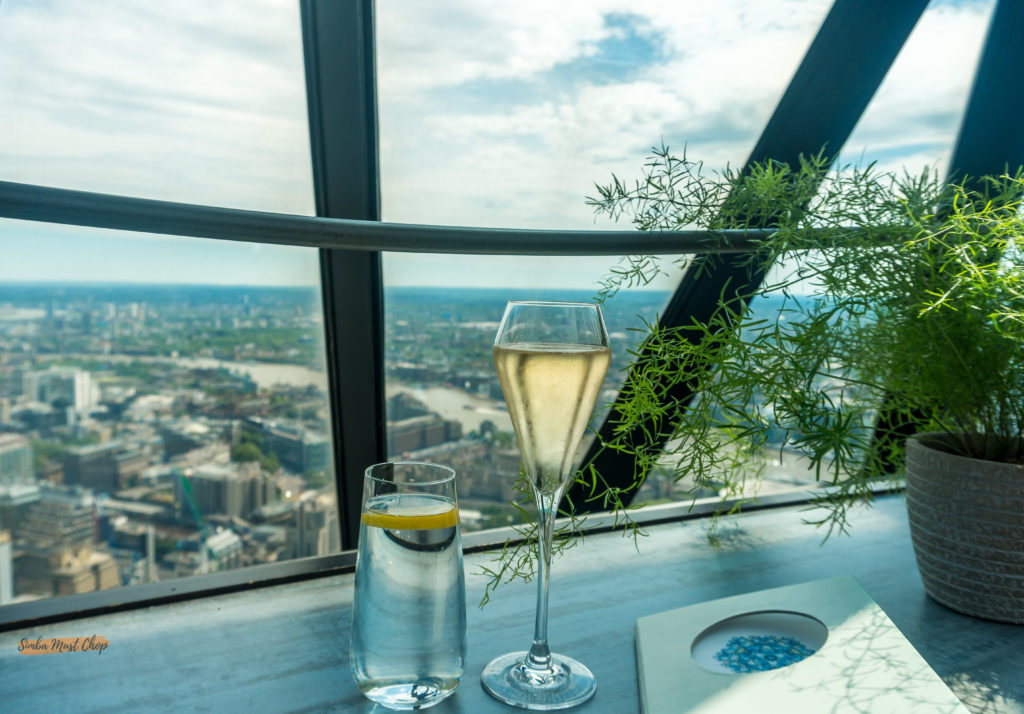 We continued sipping on our champagne while feasting your eyes on unrivalled 360º views and embracing the beautiful vibes. The atmosphere at IRIS Bar easily makes you feel like you're literally on top of the world. It is also an exquisite 'Instagrammable' bar so for all of you photography lovers, you're guaranteed beautiful pictures of either yourself, your cocktails or the view.
After a couple drinks, we were ready for Sunday Brunch at HELIX Restaurant on the 39th Floor. ( Click here the Sunday Brunch Full Review)
Overall
Searcys at The Gherkin's expertise in exquisite champagne, English sparkling wine and cocktails, alongside unrivalled London views, make every visit to the IRIS Bar a celebration. We had an amazing time, loved the ambiance and their customer service was impeccable. I highly recommend it to everyone that loves unique-classy vibes with a view. 😀
Also checkout their current event THE GLASS HOUSE AT THE GHERKIN
Please Note: Both Iris and Helix require bookings in advance. No walk-ins allowed.
Thank you to team at Iris Bar and Helix Restaurant for having us. 🙂
Follow my blog on BLOGLOVIN' | Subscribe to my YouTube Channel

Would I go back? YES
Follow them, Try them
Website | Instagram | Twitter | Facebook
Rating
4.9 Out of 5
Food

Staff

Decor

Price

Average
[rank_math_rich_snippet]